While top PC brands like Lenovo and MSI are pushing ahead with powerful gaming machines, few are focused on gaming peripherals, leaving the likes of Asus to be one of those synonymous with the market.
The Taiwanese PC giant has been making strides with its Republic of Gamers gear, complementing their laptops and gaming desktops which are poised to lead the charge in the PC gaming market. Its latest Asus ROG Strix Scope keyboard now adds a competitive and compact edge to an already saturated list of gaming keyboards.
The ROG STRIX Scope is a full-size mechanical keyboard that boasts one of the smallest builds out there. Asus has managed to strike a good balance of sleek and savvy with its relatively small form factor, very little space in between keys, and all-black design allowing it to slot seamlessly into any environment, especially one with small desks. It's also great for users who prefer minimalist setups, as it takes up very little real estate on the table.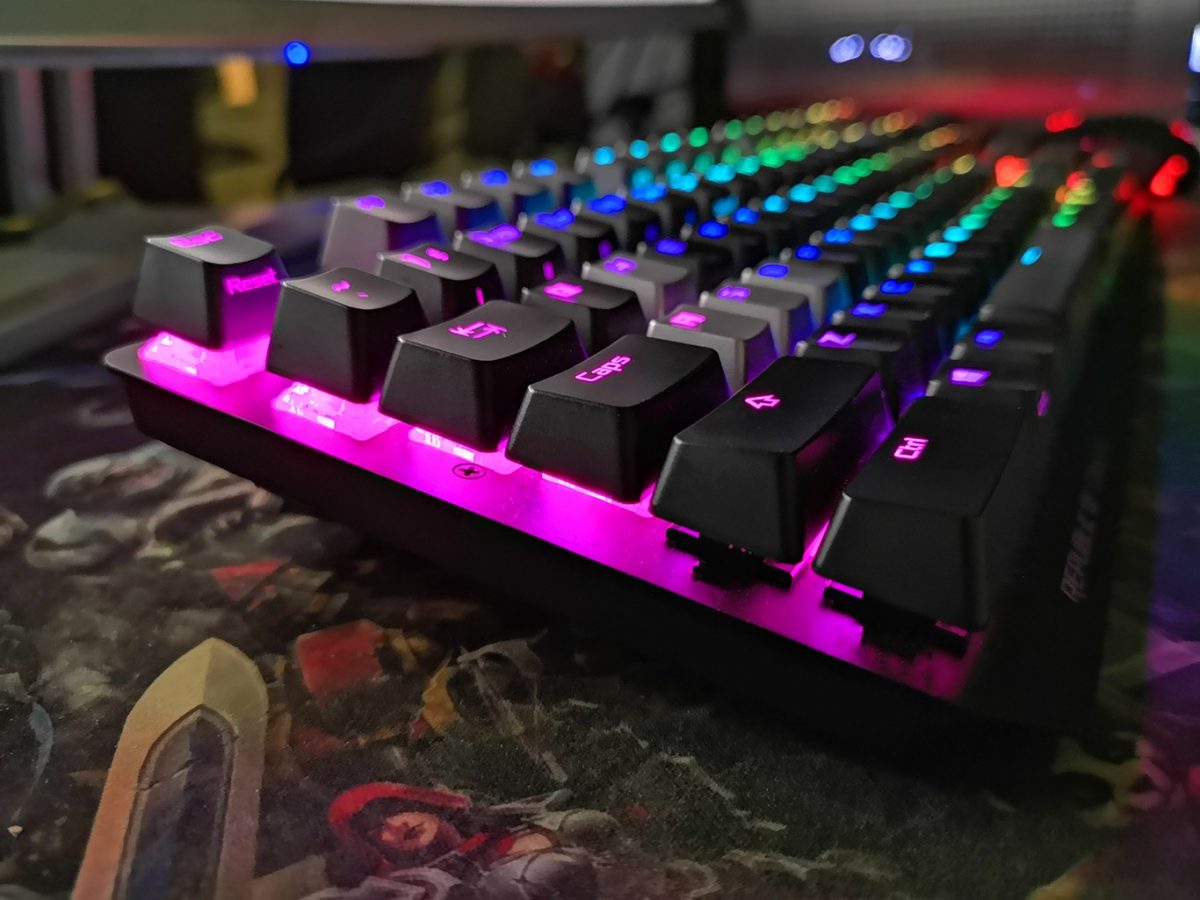 Its compactness belies its hardiness, thanks to the comprehensive protection the aluminum body offers. This also means it isn't exactly the lightest compact mechanical keyboard around, however. The keys themselves are designed to last for several years at least, capping in at about 50 million presses on each key.
One main problem many would encounter when slogging away at competitive FPS games is that, at times you'll make a crucial mistake or two at the worst time. And some of these game-changing mistakes could come from a cramped pinky finger due to being unable to reach over and press the Ctrl key. This is one of the issues that has been addressed in the ROG STRIX Scope, with the addition of an enlarged Ctrl key.
Boasting the exact same length as the Shift key above it, the larger Ctrl key allows for you to reach it more easily without having to strain your fingers or struggle to look for it. Say goodbye to losing matches in Overwatch, Apex Legends or Call of Duty because of a mishit key or cramped fingers due to being unable to reach over for the Ctrl key.
Another cool new addition is that of a Stealth function on the F12 key. What this does is that it minimises all your currently open apps to the tray, as well as mute your master volume in a single press. It's a perfect way of ensuring you'll never get caught playing Wanking Simulator or watching cat videos (we're being nice here — there are way more naughty things to hide than cat videos) at work.
As a compact keyboard, one would definitely notice the glaring omission of dedicated media keys, which are instead bound to the F keys on the top row. Opinions on this may be divisive, but considering how other gaming keyboards such as tits cousin, the ROG STRIX Flare, have them, the Scope will definitely lose out on competitors in the aspect of function keys.
The Function key allows for a lot of added utility, acting as a fulcrum for multimedia switches when you combine it with other keys. It offsets the notable lack of dedicated media keys on the keyboard, since the keys are generally easy to reach anyway.
While the enlarged Ctrl key and the new Stealth function are the bait, the ROG Strix Scope's general superior performance is the hook. First and foremost, the keyboard is manufactured with Cherry MX RGB switches, which can be swapped out without much hassle (sold separately, of course).
The review unit comes with Cherry MX Red switches, which are perfect for gaming due to their little-to-none response time. As such, playing the likes of Overwatch and even older titles such as Borderlands 2 feel amazing due to the generally speedy feedback from the keys.
However, these sets of switches may not be so good for typists, as they don't offer much resistance when you type. In this case, it would be better to use the Cherry MX Brown or Blue variants. Thankfully, swapping them out on the ROG Strix Scope isn't too much of a hassle.
As an added bonus, you get additional keycaps for the WASD keys right out of the box, which adds a nice bit of personalisation to how you want your keyboard to look.
In terms of personalisation, the ROG Strix Scope has quite a nice array of keyboard profiles out of the box. There are ten default lighting modes that you can switch quite freely between, by simply using the Fn key and the left and right arrow keys. Asus fully embraces the RGB aesthetic of PC gaming these days, and as such we're not surprised to see that feature make a return on this keyboard.
Per-key RGB customisation is present as well, and you can access it via the ROG Armoury Crate II app (which is free for download online). While that is good, the ROG Armoury Crate II is still a generally sub-par companion app to the likes of Razer Synapse. One main issue with this app is the lack of previewing; you'd have to save the particular custom profile in order to be able to see it. It can get quite frustrating and may take you a little more time to configure your preferred keyboard settings. This, perhaps, is the weakest aspect of the ROG Strix Scope, and the worst part is that it's not even the keyboard's fault.
Other issues one might face while using the ROG Strix Scope is the lack of a wrist rest. Most other top-tier gaming keyboards come with a detachable wrist rest, and that added comfort is a big pull factor for many a discerning gamer. This is where the ROG Strix Scope loses out in their quest for ultimate compactness in a full-size mechanical keyboard.
While the keyboard is generally durable and tough, one can't help but notice that the plastic keys don't keep out grease and stains well after prolonged use. We've taken this for a spin for over a month, and have found out that it gets greasy rather quickly. If you're a germaphobe, this may put you off.
Furthermore, the lack of a USB passthrough severely limits the functionality of the ROG Strix Scope with relevance to other PC peripherals. This means you have to plug your wired mouse directly to your PC, which then takes up a precious USB slot on the PC.
With these little issues in the way, does it still warrant a buy for the Asus ROG STRIX Scope's relatively steep asking price of S$269? All things considered, we'd still highly recommend this keyboard as it is still a top-tier keyboard, and possibly one to topple the likes of the Razer BlackWidow Elite or the Razer Huntsman Elite as the premium mechanical keyboard out there.
The added utility in the larger Ctrl key and the Stealth key and customisable Cherry MX RGB switches certainly are big draws, though the lack of dedicated media keys, a wrist rest and a USB passthrough may be push factors for those looking for something more flexible. Regardless, this is definitely one of Asus' stronger PC gaming entries for this year.
The Asus Strix Scope is available now at the Asus Lazada flagship store.
GEEK REVIEW SCORE
Summary
The Asus ROG STRIX Scope is one hell of a compact full-size mechanical mouse that packs a whole lot of punch in such a small frame. And that stealth key is just amazing.
Overall
9.2/10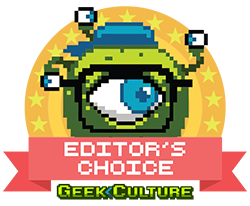 Aesthetics -

9.5/10

Build Quality -

9/10

Performance -

9.5/10

Value -

8/10

Geek Satisfaction -

10/10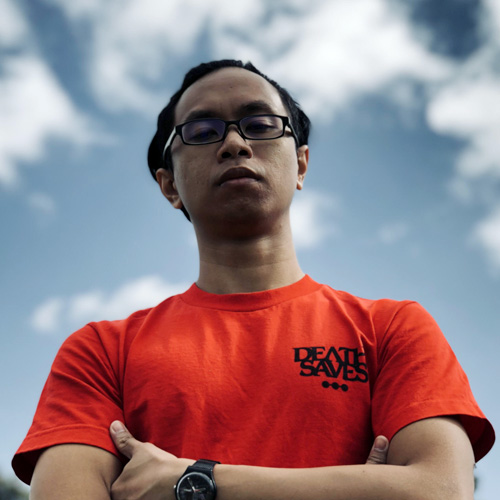 Marion has a serious RPG addiction. Sometimes it bleeds into real life; he forgets to sleep because he thinks he has a Witcher's body clock. Forgive him in advance if he suddenly blurts out terms such as "Mind Flayer" and "Magic Missile", because never once does he stop thinking about his next Dungeons & Dragons game.