Having established a strong, solid presence in the developer industry, Ubisoft is undeniably a familiar name within the gaming community. With the franchises such as Assassin's Creed, Tom Clancy's Rainbow Six, For Honor, and Far Cry under its belt, the French juggernaut has steadily grown in stature over the years, expanding to promising markets beyond Western territory.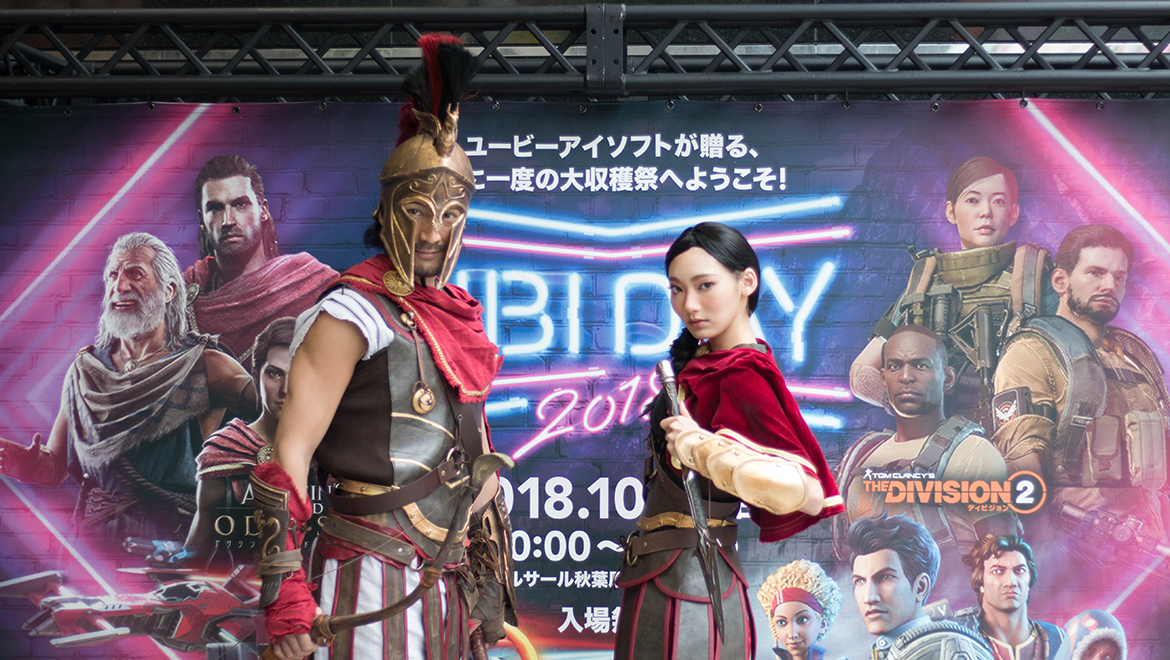 The move has seen Ubisoft offices and other supporting studios gracing Asian and Southeast Asian nations in recent times, and things are certainly looking very optimistic on that front. Japan, for instance, hosts an iteration of Ubiday every year, while Seoul welcomed the event for the first time earlier this year (2019). In fact, Taiwan was also confirmed to usher in its Ubiday debut, although the official date has since been changed due to the pending game release schedule, and remains up in the air.
As the industry giant looks to having more Asian countries host Ubiday, that doesn't mean the scene in Southeast Asia is being neglected. Steve Miller, Managing Director of Ubisoft SEA and Japan, expressed the team's commitment to branch into the region, which means fans can look forward to attending Ubiday on home soil in the near future.
"It's part of Ubisoft's philosophy to bring the Ubisoft experience to as many countries and fans as possible," he enthused in an interview session during the Rainbow Six Pro League in Tokoname, Japan.
"We had one in Tokyo and one in Osaka, we had a Ubiday in Seoul, and the next step is Southeast Asia. Hopefully, we'll eventually have a Ubiday in every country where there are Ubisoft fans."
It's an exciting prospect, and a timely one, too. The studios in Singapore and the Philippines have been steadily working on some of Ubisoft's newer, bigger titles such as Assassin's Creed: Origins and Odyssey, lending their expertise to the main team in Montreal. Between this and Ubisoft Singapore's epic full-scale project Skull & Bones, the game development scene in the region sets up plenty of potential to be explored.
Miller shared, "I think Ubisoft is very happy with the studio in Singapore, and they continue to expand it. Ubisoft is very happy about what they've done in the Philippines [as well], so I expect that will continue to develop. If there's development talent in any other place in Asia, [Ubisoft] SEA will be happy to look at that.
"We also announced the opening of a mobile phone development studio in Vietnam, so yes, we're very excited about the development talent in Southeast Asia and look forward to growing with those studios."
There's just one important factor to weigh in for Asian and Southeast Asian markets, however. The advent and rise of mobile gaming has brought more heat to the already-competitive market, and Ubisoft is more than well-aware of its prevalence and powerful presence here, more so than in the Western countries. As such, it's only logical that the company is planning to dip their toes into the pie as well.
"It's no secret, I think, that the markets in most of Asia are primarily free-to-play PC and mobile. In Southeast Asia, the biggest opportunities are going to be with mobile and PC, so Ubisoft is investing a lot into mobile development," Miller explained. "We've always been a PC developer, but we haven't necessarily optimised our products for the way Asian gamers play it and the way they purchase content; the various content restrictions in each country is something that Ubisoft is working on. Addressing that is taking us a while to catch up, but we'll get there."
Ubisoft's expansion into Asia and Southeast doesn't only spell good news for casual gamers. Esports enthusiasts, especially that of Tom Clancy's Rainbow Six Siege, can soon look forward to more competitive excitement, as the company sets their sights on bringing the future of the game to the region. Addressing the lack of a solid infrastructure compared to their Western counterparts, Miller shrugged off worries and maintained confidence in the shooter's development in the region.
"I think for every country in Asia, Rainbow Six [Siege] can be huge. It's just that it becomes popular at a different pace in every country. In Japan, [Rainbow Six] became popular at a very fast pace, and in China, as well. It's taking longer for Korea, and it's taking longer in the rest of Southeast Asia.
"The game itself is good, and I think it being used as an esports is exciting. But there could be some network issues that make it non-competitive, there could be some content issues that we have to look at to make it more accessible…It could be a lot of things, but I'm optimistic, so we'll see what happens," the man added.
Closer to home, what's going to happen next would be the debut of a dedicated Rainbow Six Siege League in early 2020. While no final plans have yet to be officially announced, Esports Manager Josh Wong has revealed that Singapore will be one of the parties competing in the circuit, alongside other Southeast Asian nations like the Philippines and Thailand.
The next few years are shaping up to be very exciting, indeed.