On the morning of October 14, 2018, the vicinity of Akihabara was filled with throngs of people that ranged from curious passers-by to fervent gaming enthusiasts. A neon-lit sign lettered "Ubiday" gave the reason away, with its vibrant red and blue hues illuminating brightly to exude an elegant, retro vibe. In front of it sat an empty, spacious stage, facing the direction of food trucks, while the back saw computer screens hooked up to Xbox One controllers for public hands-on sessions. A sense of lull lingered overhead as the doors remained closed – until the clock struck nine, and all hell broke loose.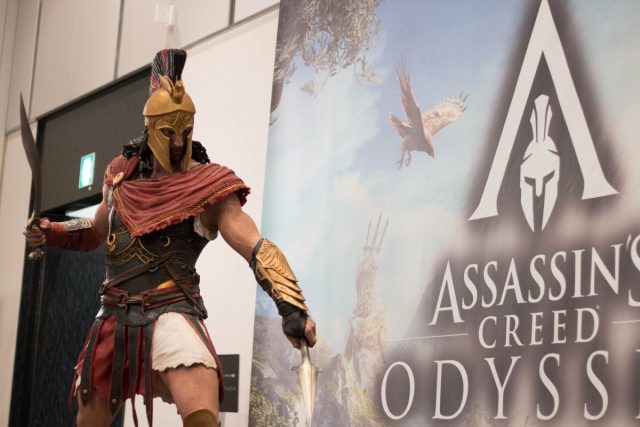 Building upon the annual tradition of Ubiday in Japan, this year's edition featured Tom Clancy's The Division 2 and Assassin's Creed Odyssey as the central pieces, alongside a hectic stage line-up with talks from the Starlink and From Honor developers, and a light-hearted cosplay showcase. That, coupled with parading cosplayers, official merchandise purchases, and gameplay sessions, makes it a fun time for all – even for esports fans, who can fork out some extra cash to spectate the Rainbow Six Siege (R6S) APAC Finals live.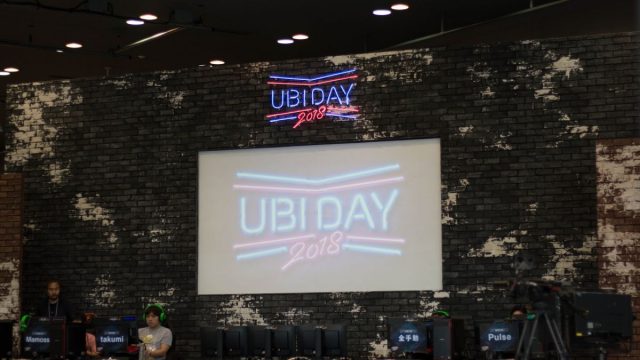 Here's what went down over at Ubiday 2018, picture-style.
---
The Cosplay Carnival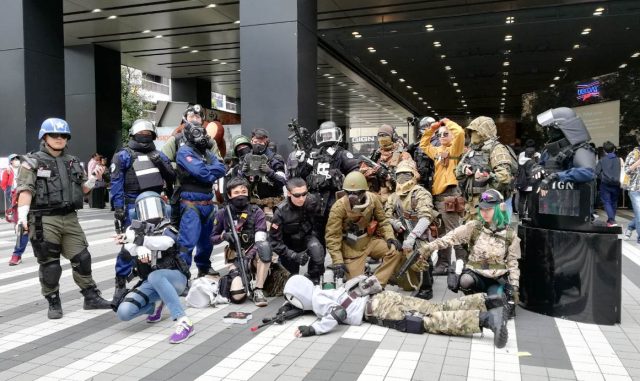 Ok, that's a lie. There was no cosplay carnival, but the sheer number of cosplayers sure made it look like one. In tandem with the R6S tournament, tons of costumed Operators were spotted throughout the venue, guns ablazing and decked out in full operational gear themselves – but that's not all. Characters from similar Ubisoft titles, like The Division or Ghost Recon, were also brought to life, which further accentuated the whole military theme. Watch your six!
Ah yes, Assassin's Creed. Arguably the most well-known series from the industry giant, no Ubisoft event is complete without at least one assassin making an appearance. From Black Flag's Edward to the OG assassin Altair, these masters of stealth are a familiar and refreshing sight among the armour-clad individuals…oh, and not forgetting Odyssey's impressively-dressed Kassandra-Alexios pair.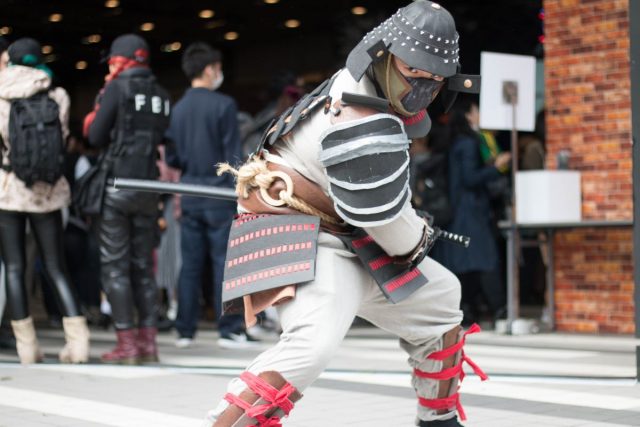 The solo executioners. This group of individuals dons the costume of a character who's not been touched by other cosplayers for quite possibly a few reasons: the fun factor, for the sheer absurdity of the concept/outfit, and the difficulty of making it. The Rabbids duo was so ridiculous that it was charmingly good, and the For Honor cosplay demonstrated great crafting detail, but check out the best one below: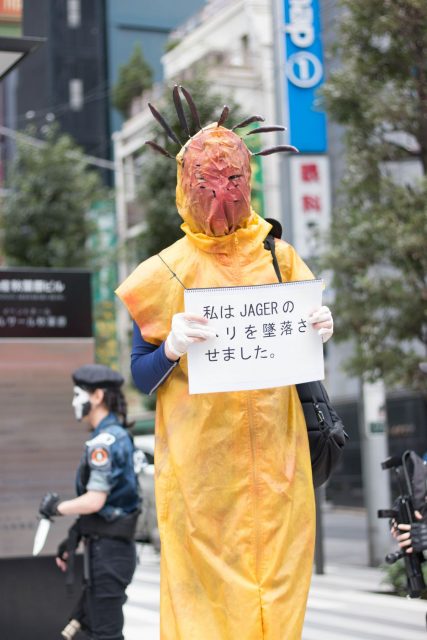 And lastly, crossovers – the cosplayers are indeed a welcoming bunch!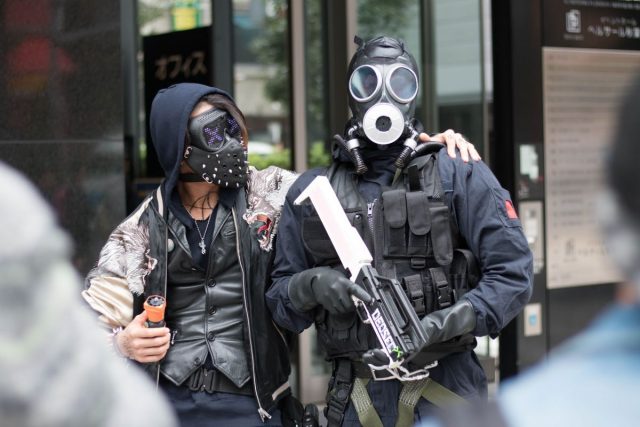 ---
Merchandise Heaven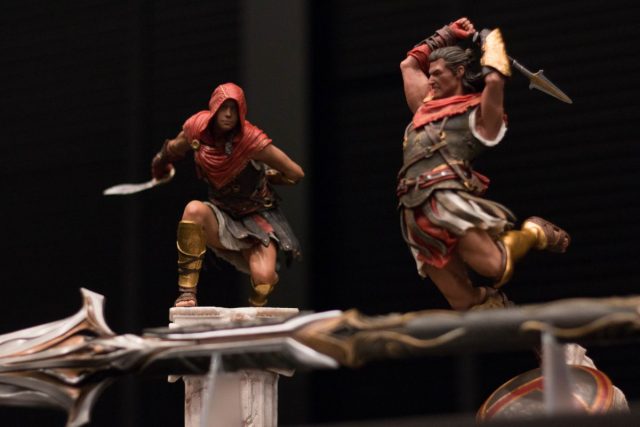 More reason to spend that pretty penny! Ubiday may be a free event, but its exclusive merchandise can deal a lot of damage to one's wallet. The Assassin's Creed stickers and prints got sold out before noon – that's only three hours into the event –, which speaks volume of the type of competition fans are going up against. Apart from Assassin's Creed merchandise, there were also The Division 2 wearables and apparel, in addition to R6S mini-figures, general Ubisoft collectibles, and even Rabbids-themed items. Goodbye, hard-earned money.
---
Esports Thrills
A separate event from Ubiday 2018, the R6S APAC Finals is a nice side dish for those who catch up with the competitive scene and don't mind paying a small price for live matches. Going into the semi-finals and finals stages saw pulsating excitement, an electric atmosphere, and very passionate cheers from the home crowd. Singaporean team Aerowolf put up a stellar showing to qualify for the semi-finals, but succumbed to hot favourite Nora Rengo, who eventually won the championship.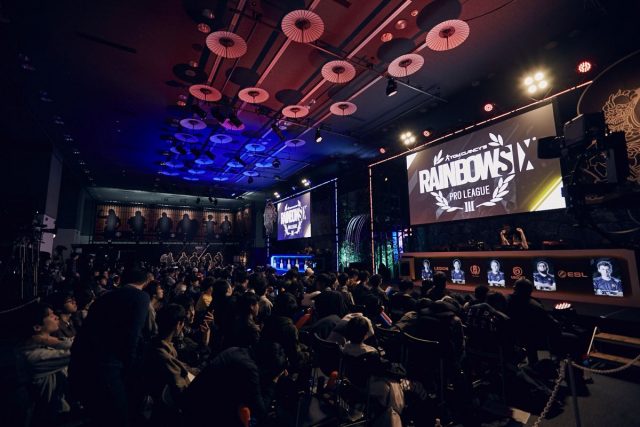 In the other bracket, Thailand's Xavier Esports showed that they were a force to be reckoned with, despite being an unknown name in the community, which makes their semi-finals foray all the more impressive. Their opponent Fnatic naturally proved to be the better of the duo, with a lot more wealth of experience under their belt, and eventually clinched the runner-up spot. Following this, both Nora Rengo and Fnatic have secured a place in the Pro League, where they will duke it out on international grounds.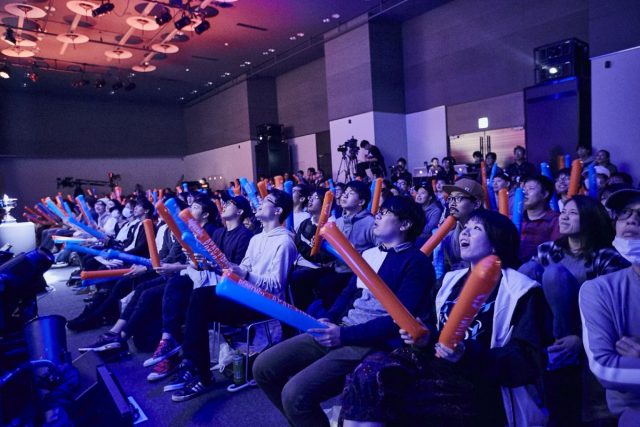 Don't be fooled, however – despite the losses, it was indubitably still an afternoon with plenty of thrilling last-minute clutches, seemingly impossible solo multi-kills, and close calls, noticeably more so in the Xavier-Fnatic match-up.
---
A celebration for all things Ubisoft, Ubisoft 2018 was a blast. Alas, it was over too soon, but the gathering of like-minded individuals certainly made for a heartening sight, especially among the cosplayers. Ubiday 2019, next!