It's one thing to adapt a popular comic book into a live-action property, but how about taking on a project that has had multiple false starts across different platforms, formats and studios in the last decade?
That has been the journey of horror fantasy series Locke & Key, a comic book of the same name by writer Joe Hill and artist Gabriel Rodriguez, which has been shopped around at 20th Century Fox, Universal Studios and at streaming service Hulu where a pilot episode was produced but ultimately scrapped, before finding its way onto Netflix.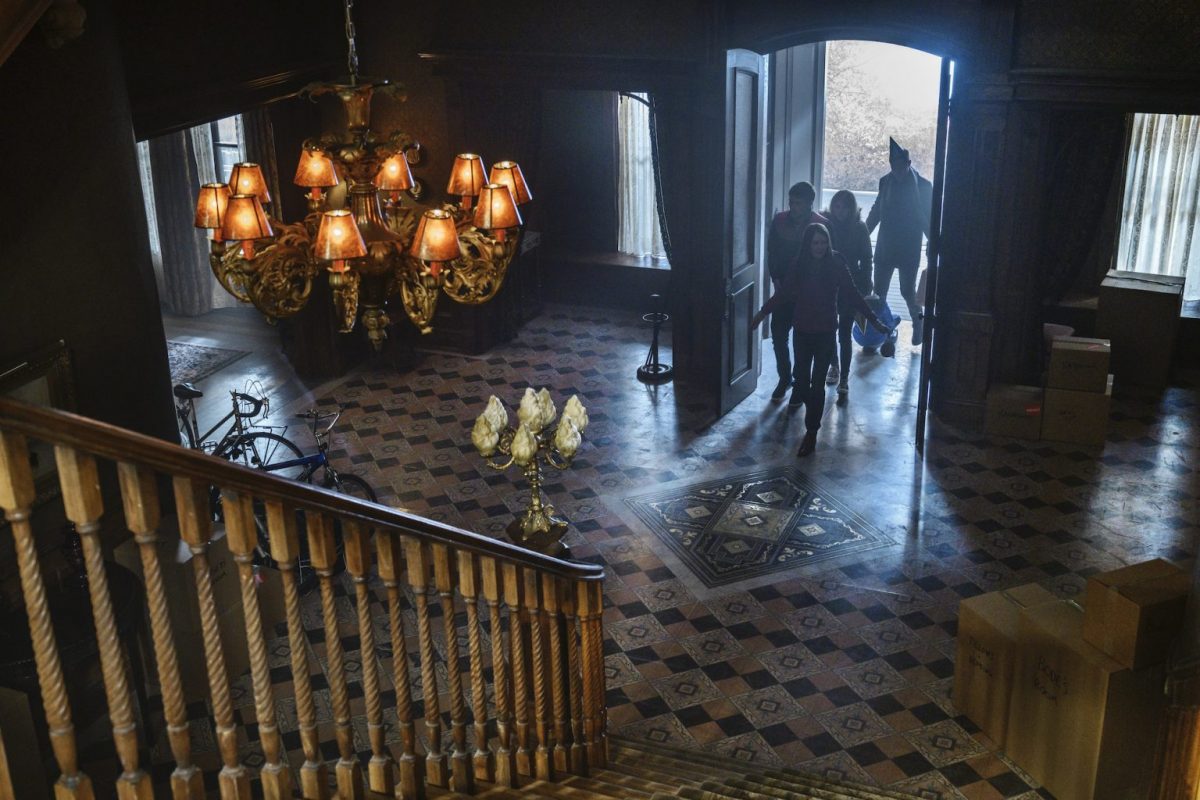 Locke & Key which focuses on the Locke family – Nina Locke and her kids Tyler, Kinsey and Bode – starts off with the murder of the father before they move into the Key House, where they discover a not-so-normal, incredibly magical and insanely dangerous life ahead. The children discover various keys in their father's ancestral home unlock supernatural elements and whilst it's visually exciting and mindblowing, the show dabbles on difficult topics such as loss and self-acceptance.
If the mix of horror and drama feels familiar, it might have to do with the fact that Joe Hill is the son of horror master Stephen King. Not wanting to ride on the coattails of his famous novelist father, the young writer went by Joe Hill and still does when writing, and only revealed his identity when he found some level of success as a fantasy writer. He also wrote the first episode in this adaptation.
All of which, we can only imagine, is one hell of an experience for the cast and viewers.
This has placed enormous pressure on current producers and showrunners Carlton Cuse, Aron Eli Coleite and Meredith Averill, who finally turned the fan-favourite series into a 10 episode series.
"I definitely wouldn't have wanted to adapt these comic books," notes Connor Jessup who plays the eldest child Tyler Locke in an interview with Geek Culture. "[The series is] so full of iconic images and iconic ideas and trying to incorporate those into our show and find the form that they work best in for television as opposed to comics, I think obviously was one of the biggest challenges for Carlton, Meredith and all our writers."
"I hope people agree but I think that their take on it, their rendition was really effective and works really well for grounding and enjoyable on this project."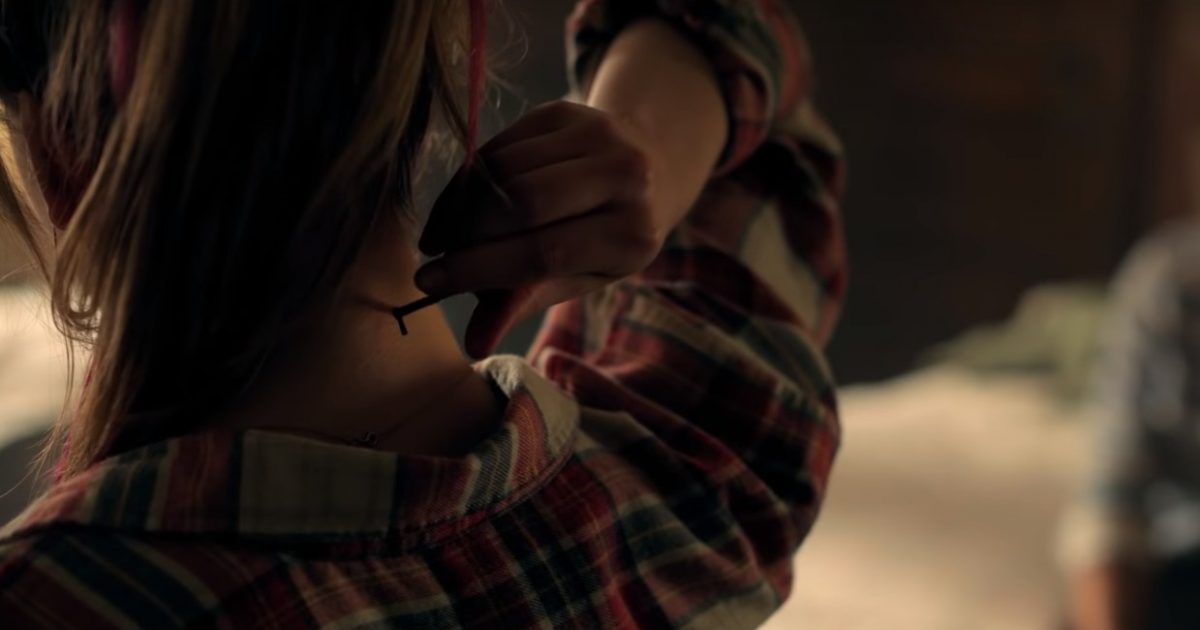 And no, he admits that he never read the comics until he signed on for the role but one of the early discussions with the showrunners was that this was not going to be a literal translation of the comics.
"The show is very different than the comics. The story unfolds in a different way, the tone is a bit different. Our hope is that core emotionally is still there." says Jessup.
Chiming in, his Locke & Key co-star, Darby Stanchfield, who plays recently widowed Nina Locke, added, "When I joined the project, Meredith and Carlton Cuse said very specifically, to me, this is not a literal interpretation of Nina. You're not going to be full-on drunk, you know, with tears streaming down your face in a leg brace. It was written very differently, and they wanted me to bring myself and sort of my own interpretation to it. They gave me the comic books, but they said, just gently read these but no literal interpretation."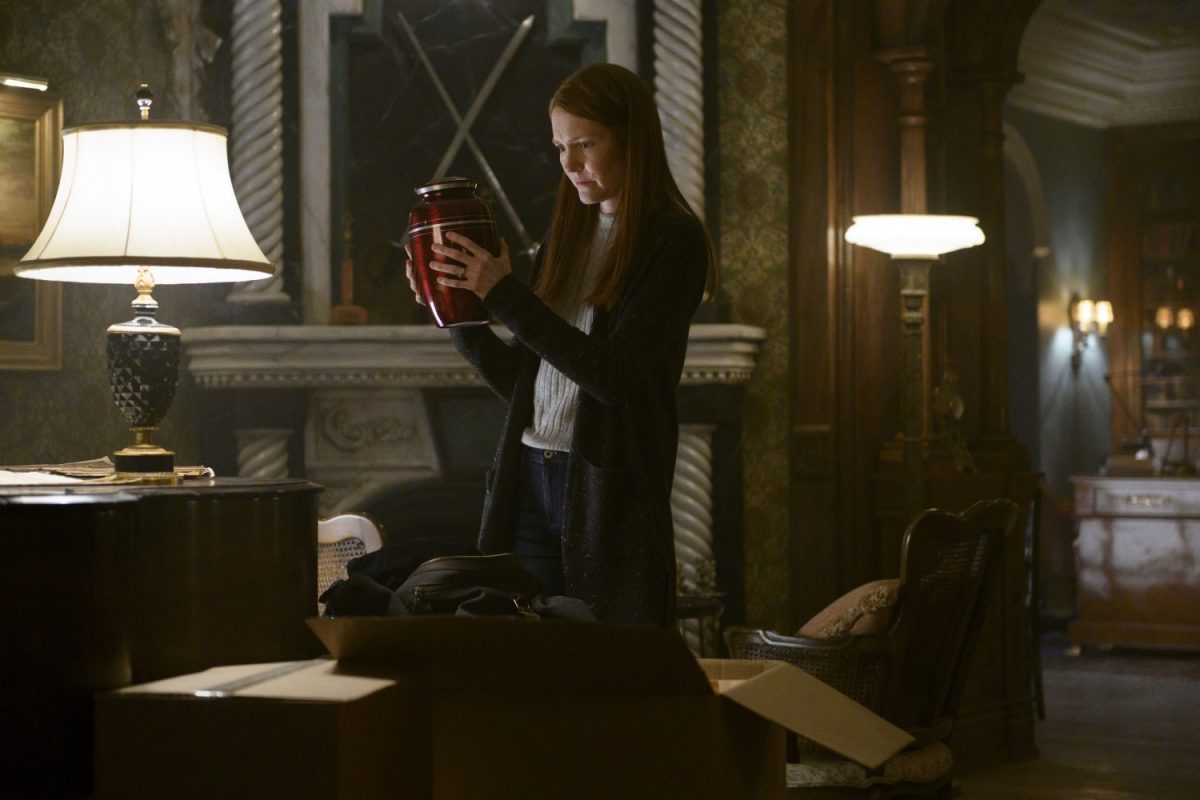 With magic immediately linked to the crazy world beyond your wildest imaginations, folks are easily enamoured by the endless possibilities that entail with such abilities but if there's anything we've learnt about the Lockes so far, is that they're beyond regular folks. Especially not with all they've been through.
With Tyler having had a difficult relationship with his dad leading up to the brutal murder, the elder son feels immense responsibility and struggles to find a healthy way to deal with loss and grief.
"Tyler at the beginning was wary and reluctant and he feels like he has to fill the vacuum left by their dad's death and he feels responsible for his siblings," said Jessup.
"I was just moved by how effectively and emotionally [he's] able to use this wild magical device to explore in a really honest way what it means to grow up, what it means to be a kid who's turning into an adult and then have trauma into your life and how grief forms relationships through trauma. So much of Tyler's pain, anger and anxiety is causing a rift between him and his sister, his brother and his mom, the fact that he doesn't understand what he's feeling and he's not willing or not able to just take a breath and feel it."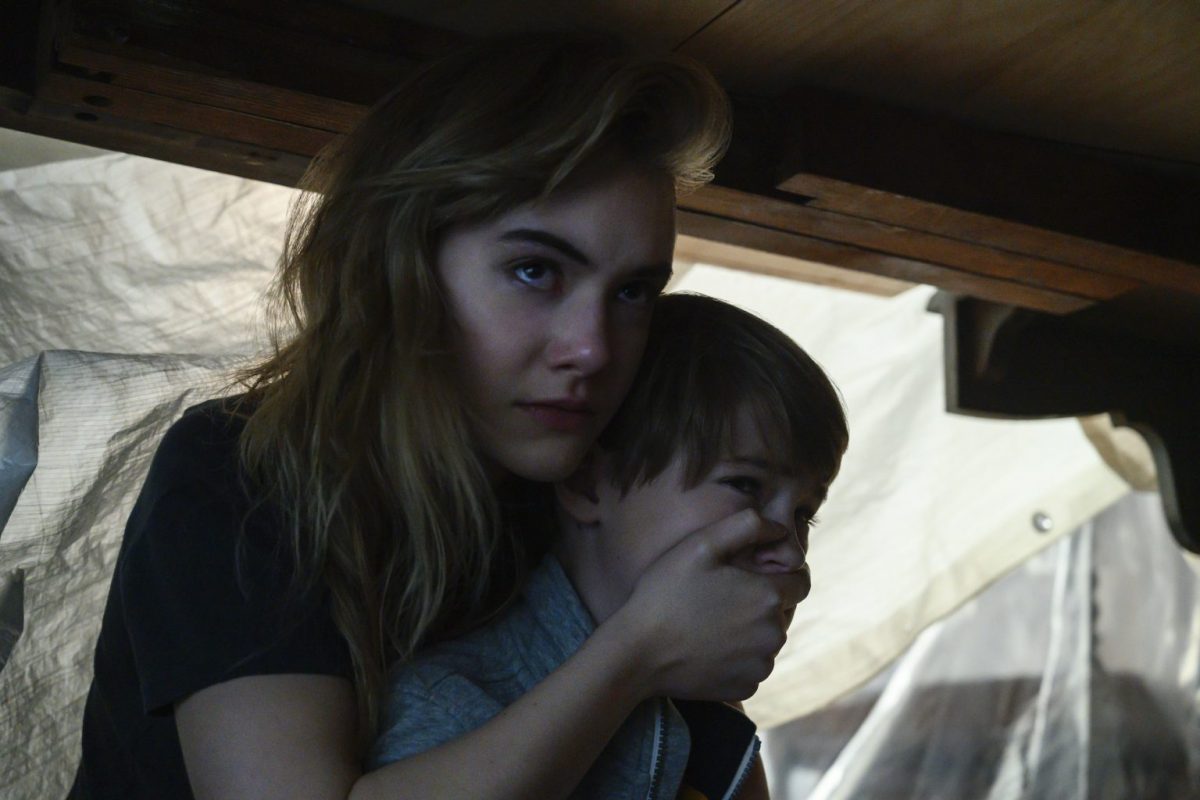 Stanchfield was quick to chime in about how magic includes adults in this series in a twisted way. Nina, in the beginning, had lost many years with her children due to work and downing alcohol. Ever since the murder, she is constantly tested to remain present and supportive of her kids in these trying times.
"First of all, her inability to see the magic because she's an adult but then once she relapses and becomes inebriated again, she can suddenly see the magic. The layers of her disbelief, "you think I'm crazy or is this real?" was so rich to explore…If an adult is on a mind-altering substance they can suddenly be part of the world, I think that's fantastically twisted and unique," said Stanchfield.
What was the aftermath of her ability to partake in the magical activities then? The 48-year old said, "Nina relapses and becomes a woman shattered beyond repair."
"I think Nina needs a big hug. She's lost her husband and there's this fight that she has with herself about being a good mother and not being a failure and holding the family together. She could just use a nice hug and be told that she's okay. She's doing okay. Trust yourself."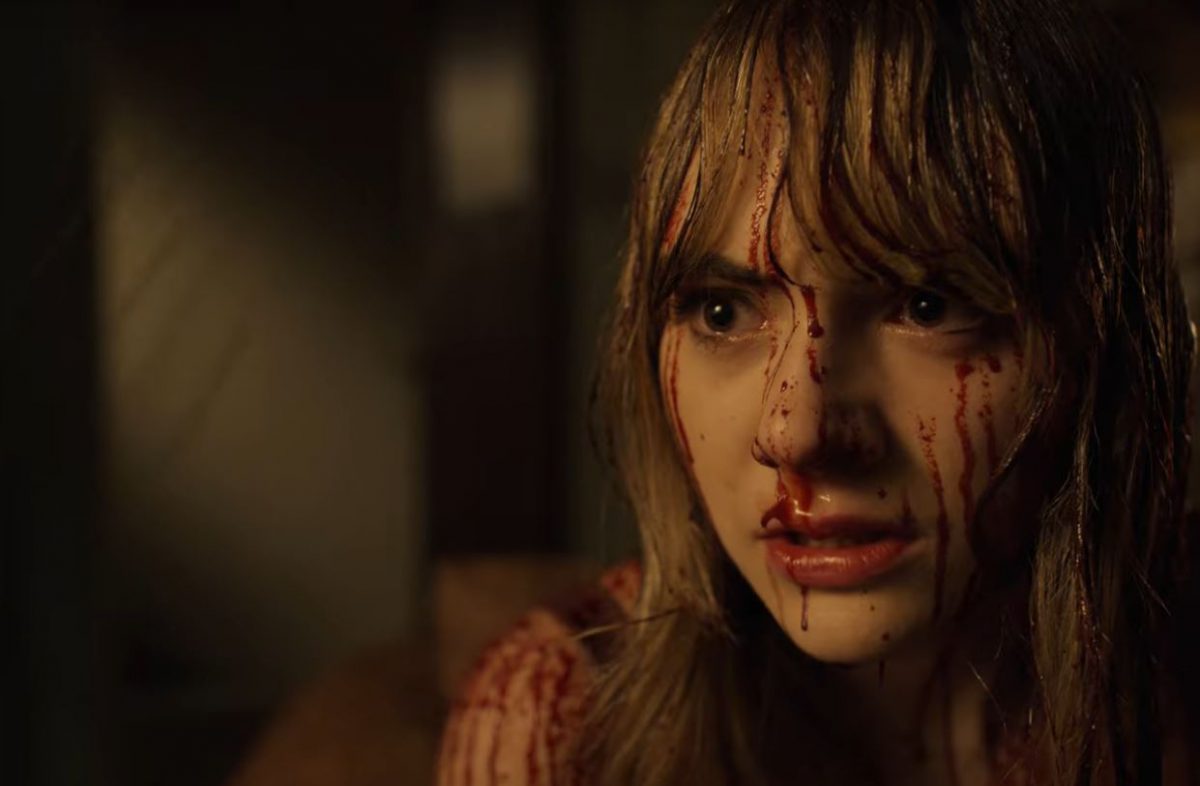 Whilst magic and horrors are the main reasons why viewers have their eyes locked on the series, Stanchfield wants viewers to take away the true love and strength of the family.
"[The family] is in a magical world, but they're not magic, they're a normal family. And at the centre of this, is that they're the heart of the show," said Stanchfield.
But the love wasn't just on-screen. The actors revealed that there was a lot of love and support for one another behind the scenes.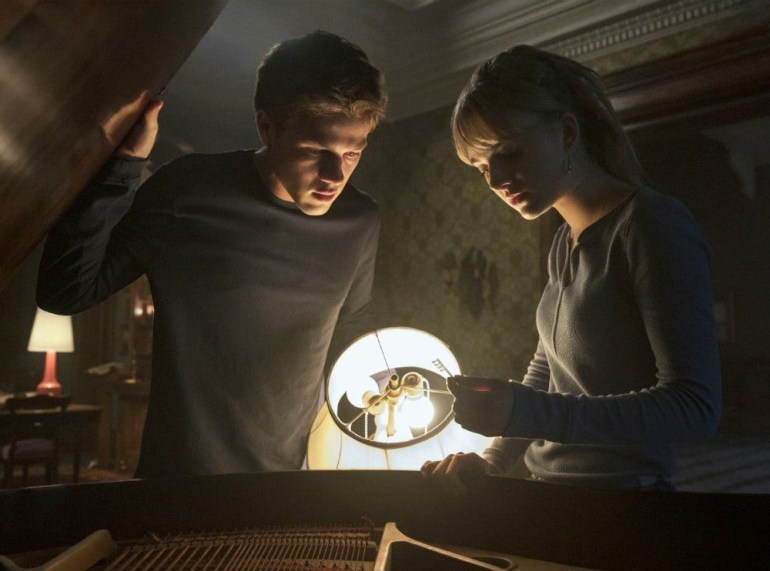 When we asked about her involvement in the show the actress choked up: "Wow… the actors in the show playing my kids: Connor Jessup, Emilia Jones and Jackson Robert Scott taught me every day. They really accepted me and trusted me and were so open to me in their own individual ways and I felt like I really grew as an actor."
Jessup cooed similarly: "I feel really lucky because in a way I'm also the big brother. I mean, I'm the oldest of the three of us like Tyler."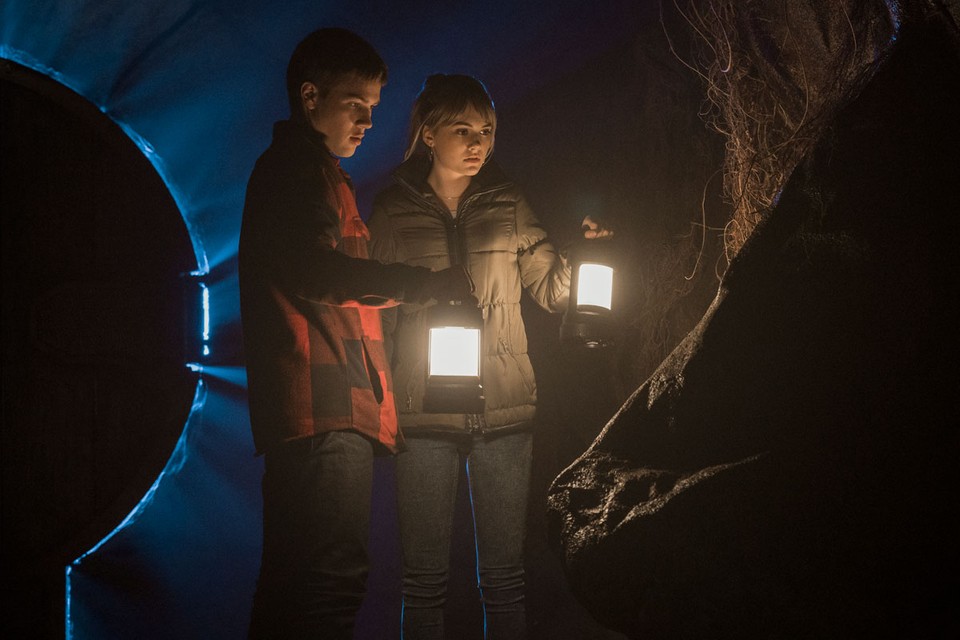 "I met Emilia two weeks before we started shooting and I started thinking about it a lot because I knew that Tyler's relationship with Kinsey is the centre of his story in a lot of ways. Their dynamic drives so much of the show and I just fell in love with her (Emilia) so quickly. She is so intelligent and kind, and warm and talented. I felt the same way when I met Darby, I felt the same way when I met Jackson," said Jessup. "Sometimes you work with people where you're supposed to be sisters, brothers or lovers and you're just staring at the person and you feel nothing but I was just overwhelmed by how much I loved Emilia, Darby and Jackson," added Jessup.
We can't deny that the key to a good series is chemistry. But in the name of Locke & Key we just had to ask the actors which key they'd want in real life.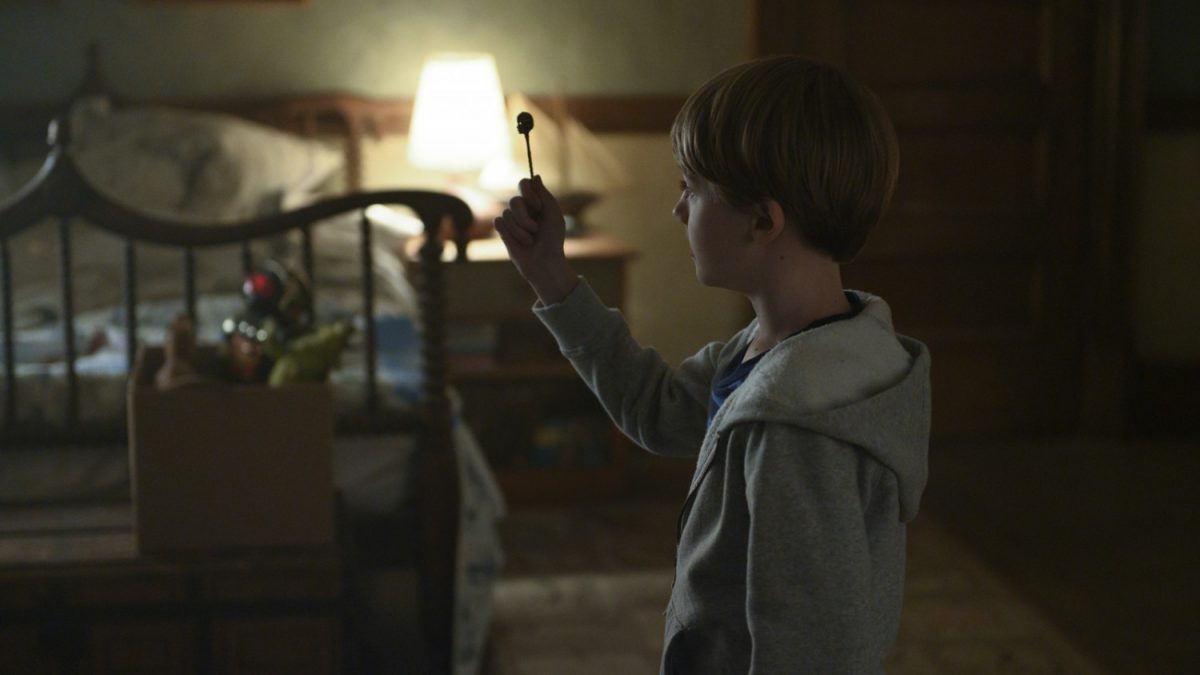 "The plant key because I have a garden at home that dies," replied Jessup.
"The music box key so I could control the best chef in LA right now to cook me a huge dinner," laughed Stanchfield.
You know what we'd want? The hourglass key so that we can turn back time and chat with these amazing actors again.
Locke & Key airs on Netflix on 7 February 2020.
---

Drop a Facebook comment below!