It's that time of the year again, where countless lo-hei (Prosperity Toss) are being held at offices, homes and schools alike, homes are being spring-cleaned to no end, and ang pao (red packets) are being stuffed with cash for the young 'uns to snap up during the next family gathering.
But before you hand over your red packets to your younger relatives, perhaps consider packing your hard-earned dollars in these geek-tastic ones for Chinese New Year 2020!
---
SGAG
Singapore's very own localised digital media site is no stranger to some close-to-home humour, having launched the board game The Singaporean Dream back in 2018, which was a hit among locals. This Lunar New Year, SGAG has designed its very own ang pao, which has gotten us all chuckling with glee at its TOTO-inspired (Singapore Pools) design. Instead of numbers that you check the boxes on, there are a series of probing (and sometimes downright intrusive) questions typically asked by relatives in Singlish (Singapore English). Super meta, and super on the nose.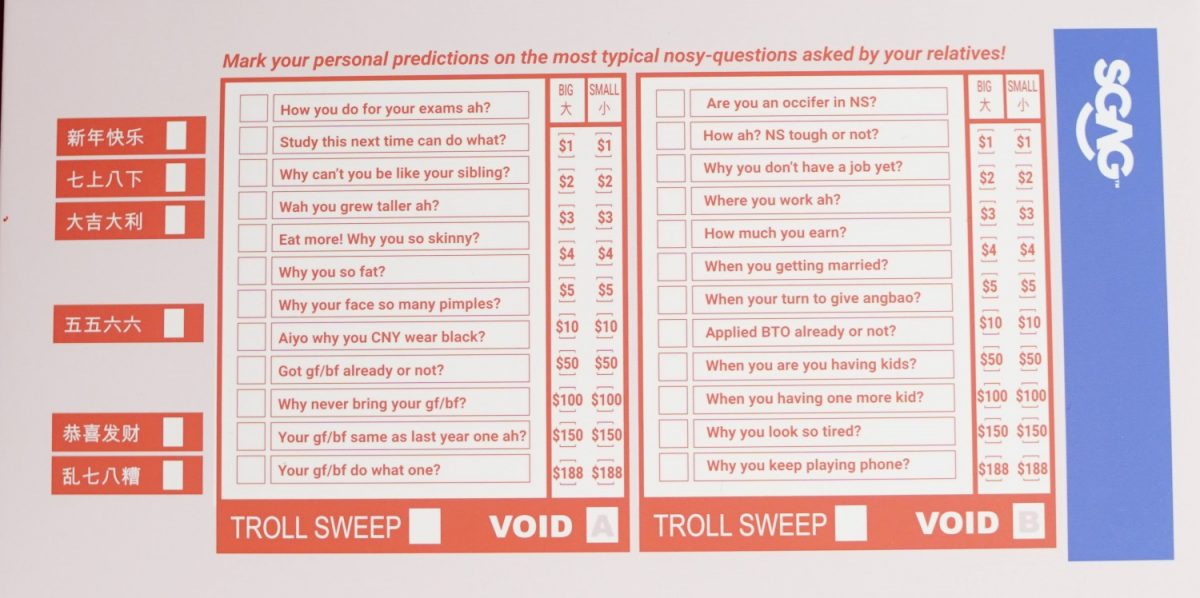 Not bad, SGAG, not bad.
---
Razer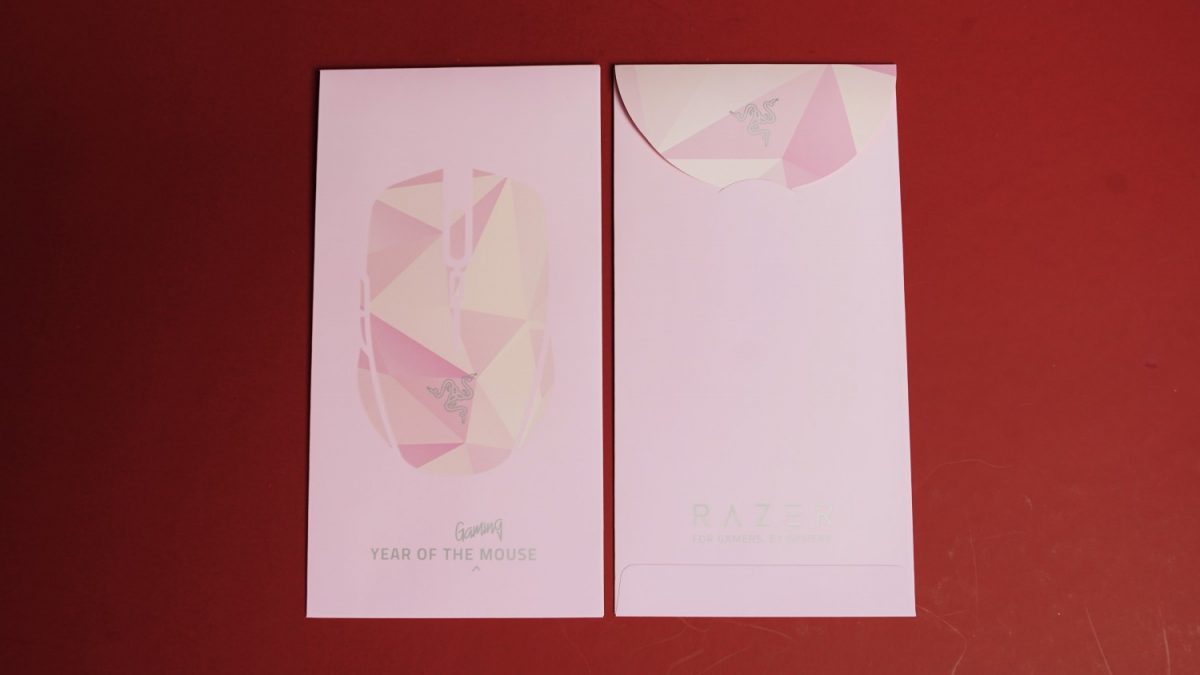 Another major Singaporean firm in Razer has joined the geek-worthy ang pao bandwagon. In keeping with the spirit of the Year of the Mouse, the tech colossus has done a really clever play on the term, dubbing this year as the "Year of the Gaming Mouse", with what looks to be a Razer Mamba printed on the front. Nice.
---
Cartoon Network
Since it's the Year of the Rat, the folks at Cartoon Network just had to join in, with none other than the titular duo from Tom & Jerry at the forefront of its red packet design.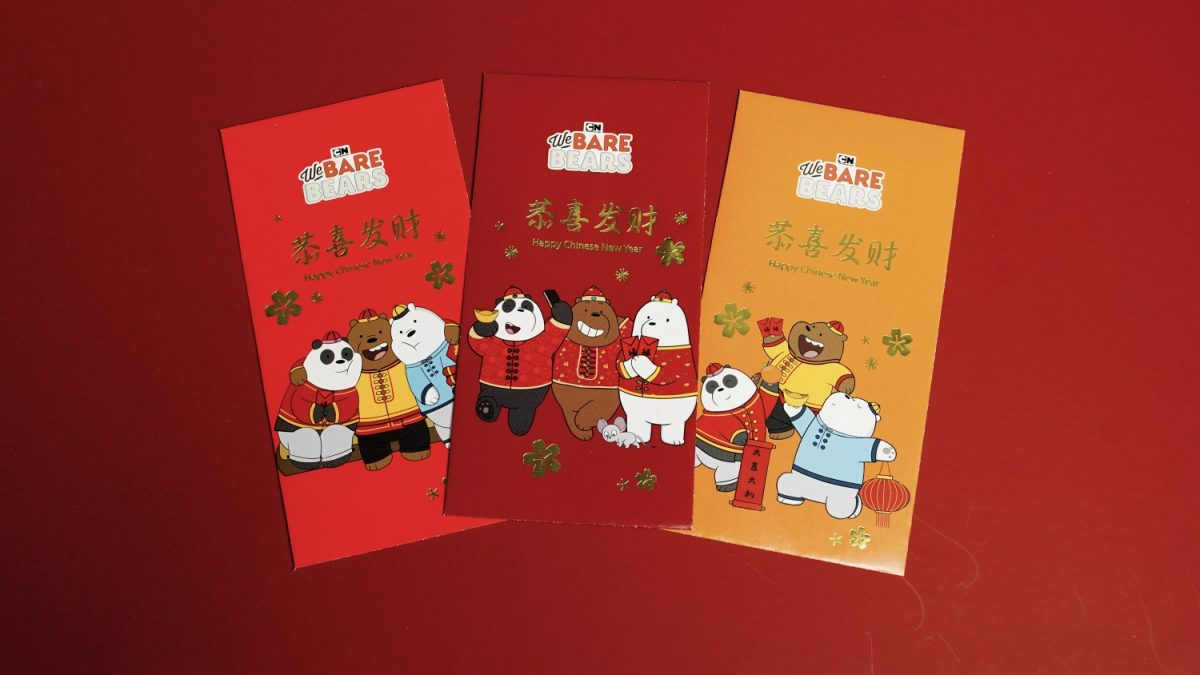 But that's not all Cartoon Network did, as it also did one for We Bare Bears (who recently saw a pop-up cafe open at Kumoya Singapore), featuring Grizzly, Panda and Ice Bear all decked out in cheongsams, as well as their friend Mouse, to honour this year's zodiac.
---
HBO
Another year, another set of beautifully-made red packets by HBO. This time, they're actually going for a more pink hue, which still is in keeping with the festive colours. Also, since Game of Thrones is effectively out of fashion (until House of the Dragon in 2022, at least), they're going for something a little more on the nose (but still cute, nonetheless) with mice printed on the front and back in gold.
---
Owndays
The Japanese eyewear maker recently made headlines with its Gundam-themed eyeglasses for the iconic franchise's 40th anniversary. For Chinese New Year, it went for a minimalist approach with a silhouette of a mouse wearing glasses. Simple, but super effective.
---
Uniqlo
While its design has nothing much to do with the Year of the Rat, Uniqlo sure knows the definition of aesthetic. Its patterns include the heads for the dragon and lion dances, as well as images of clothes, as typical of the Japanese apparel brand. Though, we think it could've included a rat design somewhere, but with a colour palette like this, we'll leave that complaint at the door.
---
UIP
The folks at United International Pictures are at it again with the various upcoming animated films featured on their ang paos. This year, there are Sonic the Hedgehog, Minions 2, Trolls World Tour, and The Spongebob Movie: Sponge on the Run (y'know, the one with Keanu Reeves in it).
---
MacDonald's
Ronald MacDonald has also joined in the fun with his very own red packet, in the form of a pack of french fries. The Chinese text on it means "may gold and jade fill your house" when translated in English. Pretty apt for a pack full of golden-brown fries to fill your house (read: tummy) with prosperity.
---
And that's another stellar year of really geeky Chinese New Year red packets. Stay tuned for next year's edition. Huat ah!
---

Drop a Facebook comment below!