Discovery, Lower Decks, Picard, Prodigy, and soon, Strange New Worlds – if anything, the golden age of Star Trek is upon us, as a mix of live-action and animated shows from the long-running sci-fi franchise are filling streaming services. And while the shows span various timelines across the futuristic series, there is one thing unifying them all – a connection to the past.
Discovery includes the sister of fan favourite icon, Spock, and Lower Decks has connections to The Next Generation. Picard brings back Patrick Stewart into his most iconic role, while Strange New Worlds follows the USS Enterprise at a time set before the original TV series.
And in the case of Star Trek: Prodigy, it brings back actress Kate Mulgrew to a role she last played in 2002, as Captain (and subsequently Admiral) Kathryn Janeway, from Star Trek: Voyager. One thing that longtime fans remember of the earlier Star Trek shows was that they were some of the best of the franchise, each with its defining moments and while Voyager had fans split in the middle on how good/bad the series, which was the last Star Trek show to last seven seasons, was, it was dubbed one of the 'Trekkiest' series of all time, as it explored the Borg collective and the majority of the series took the form of one-off, self-contained sci-fi stories.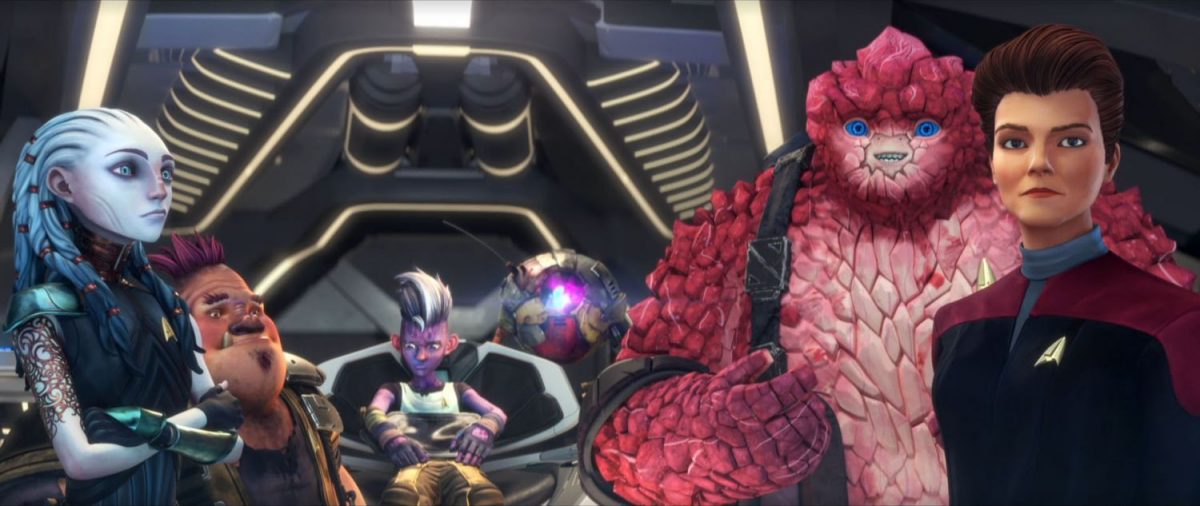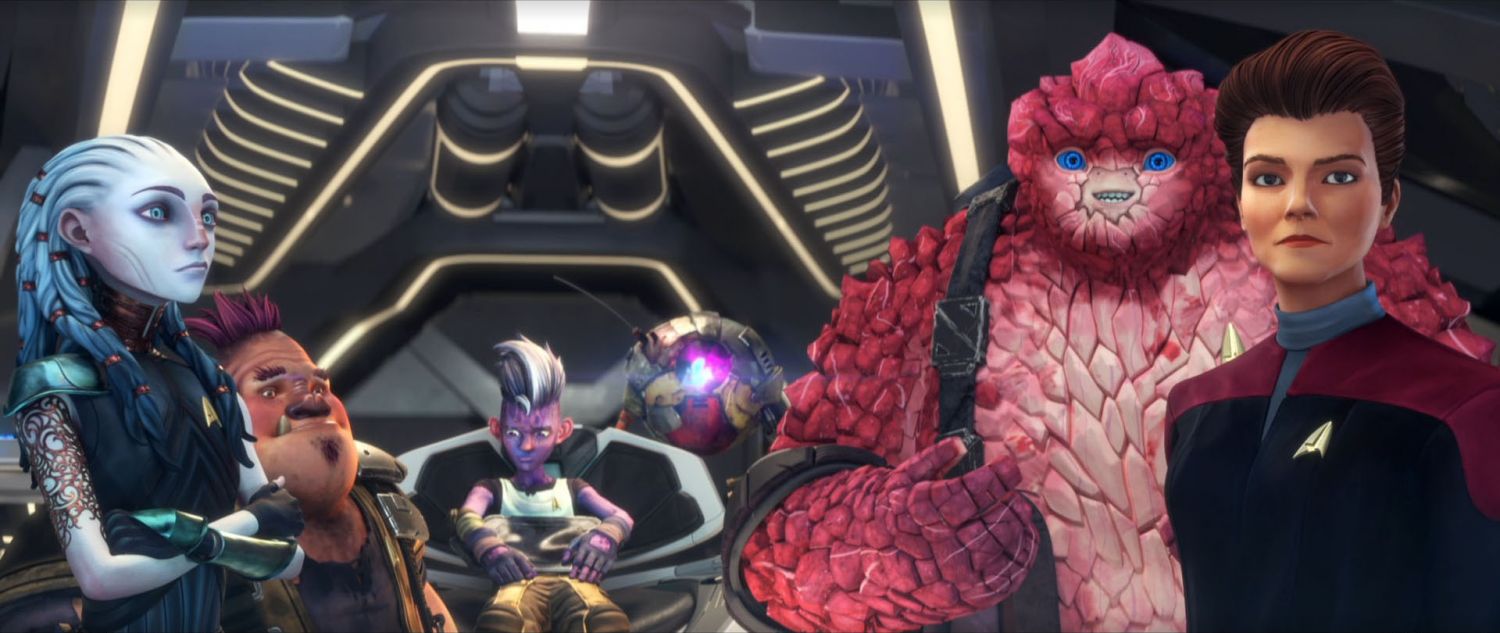 And just as Janeway guided her crew from the Delta Quadrant back to Earth then, she's now doing the same thing with a brand new crew… of children?
"It feels wonderful. Mainly because I'm directing myself towards children, which is the final frontier in terms of audience," said Mulgrew in an exclusive interview with Geek Culture, on why she decided to revisit the role 20 years after Voyager went off air..
An animated Nickelodeon series, Star Trek: Prodigy sees a group of teenagers find an abandoned, experimental starship who decide to use it for their escape and exploration of the vast universe and from the get-go, they meet an Emergency Command Hologram, based on Janeway, and yes, voiced by Mulgrew.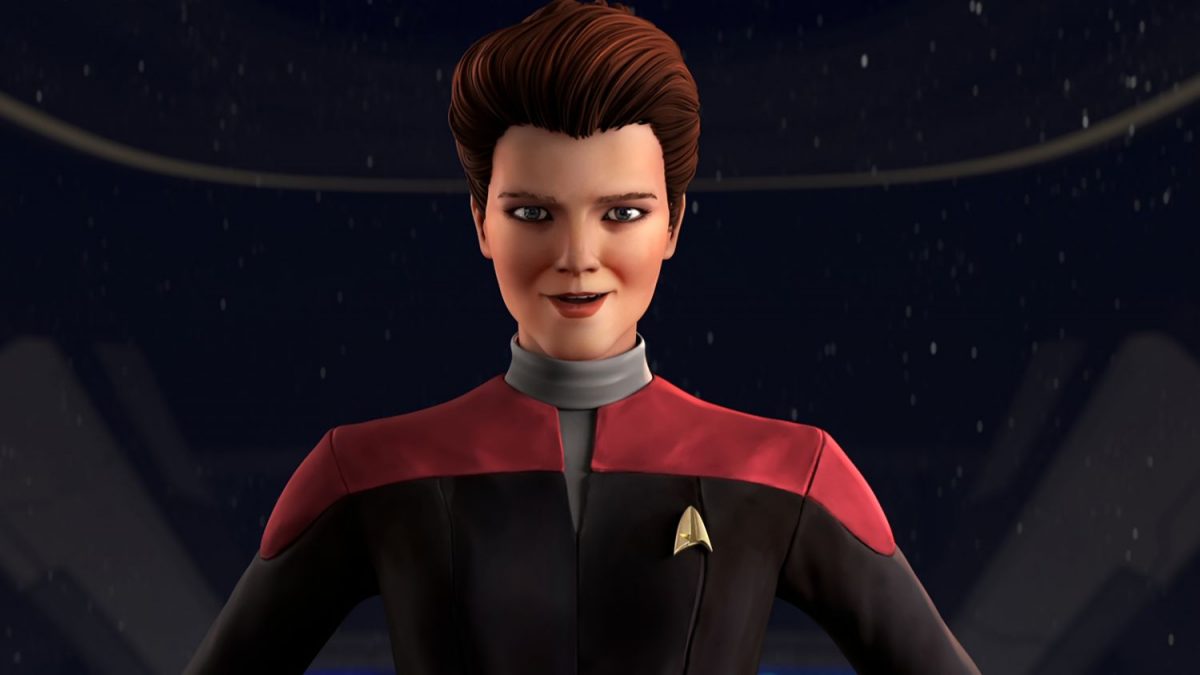 And the new audience was what drew the 66-year-old actress back into the Captain's chair if you will. Star Trek has often been thought of as an adult franchise, and Prodigy has given the beloved lore the opportunity to travel to younger audiences. According to Mulgrew, it's a great accomplishment and one of the reasons why she agreed to the role.
Of course, her inclusion in Prodigy is no small event for longtime fans. Since her appearance, demand and interest to see more of Janeway and the rest of the Voyager crew has increased exponentially. Although Mulgrew isn't sure what this voice role may lead to, she hopes the Voyager crew could reunite once again and make an appearance in Prodigy the same way that she had, along with co-star Robert Beltran, who cameoed and returned to his role as then First Officer and Commander, and now, Captain Chakotay.
"I don't have any plans at the moment but never say never. The Star Trek world is always evolving. I love Kathryn Janeway so I think that the possibilities are pretty infinite," said Mulgrew.
"I'd love to see Rob Picardo come in as The Doctor, and I'd love to see John de Lancie's Q, and (Ethan) Phillips – every member of the crew! I'd love to have them all and maybe over time, that will come to be."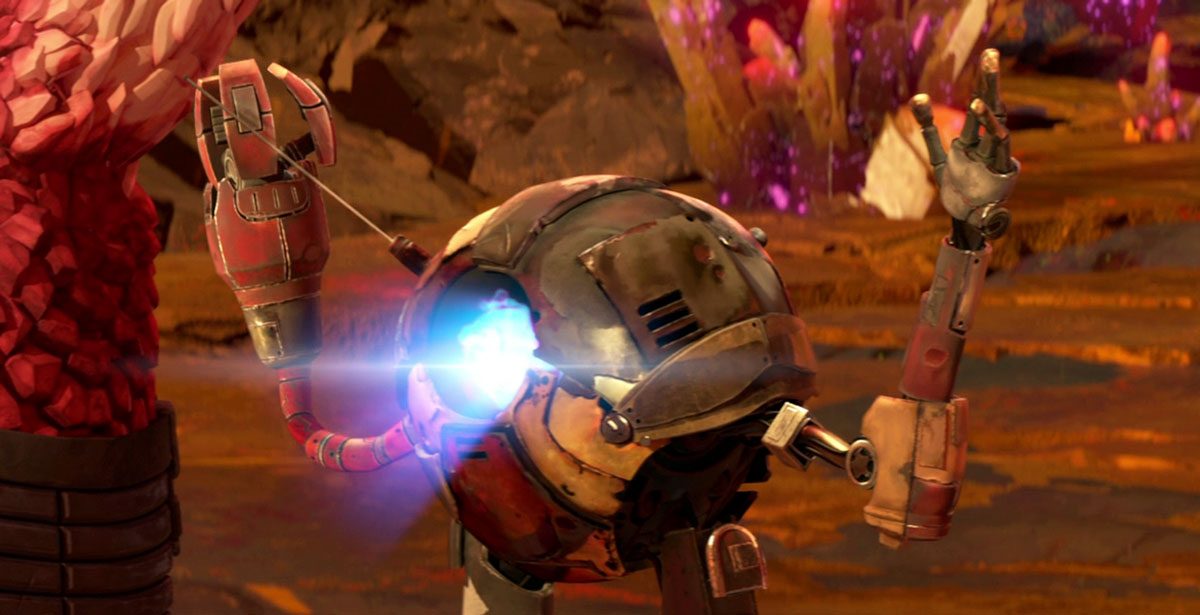 In Prodigy, Janeway serves as the instruction manual to the new starship, as well as a mentor to the young explorers, which includes characters Gwyndala and Zero, voiced by newcomers Ella Purnell and Angus Imrie respectively. Whilst neither of the young stars grew up on Star Trek or knew much about it, Prodigy has only sparked their love in the lore.
"We're becoming fast fans. By the end of today, we're gonna be the biggest fans in this room because we're really learning more and more as we go and learning what it means," laughed Imrie when asked about his fan knowledge of Star Trek.
"Although – I don't wanna speak for Ella – but when we auditioned, we weren't fully aware of quite the massive cultural impact it has around the world. We certainly are [fans] now so it's great to be a part of it really is. Especially with this legend," pointing to Mulgrew.
"I think because of this legend," chimed Purnell, directing attention to Mulgrew.
"I hadn't seen it before – of course I knew of it – which I think actually kind of works because these characters also don't know anything about the world that they're entering into or the spaceships or even the languages of the species, everything's new to them so I've just been getting into character actually, my whole life," joked Purnell.
Star Trek: Prodigy isn't the first animated series to come out of the franchise – there are Lower Decks and again, the original animated series but given how big the world of Star Trek is, and how there are numerous opportunities for characters to cross into different TV series – as seen with Mulgrew's Janeway – the young cast are excited and hopeful to one day play their Prodigy characters in a live-action series or movie someday.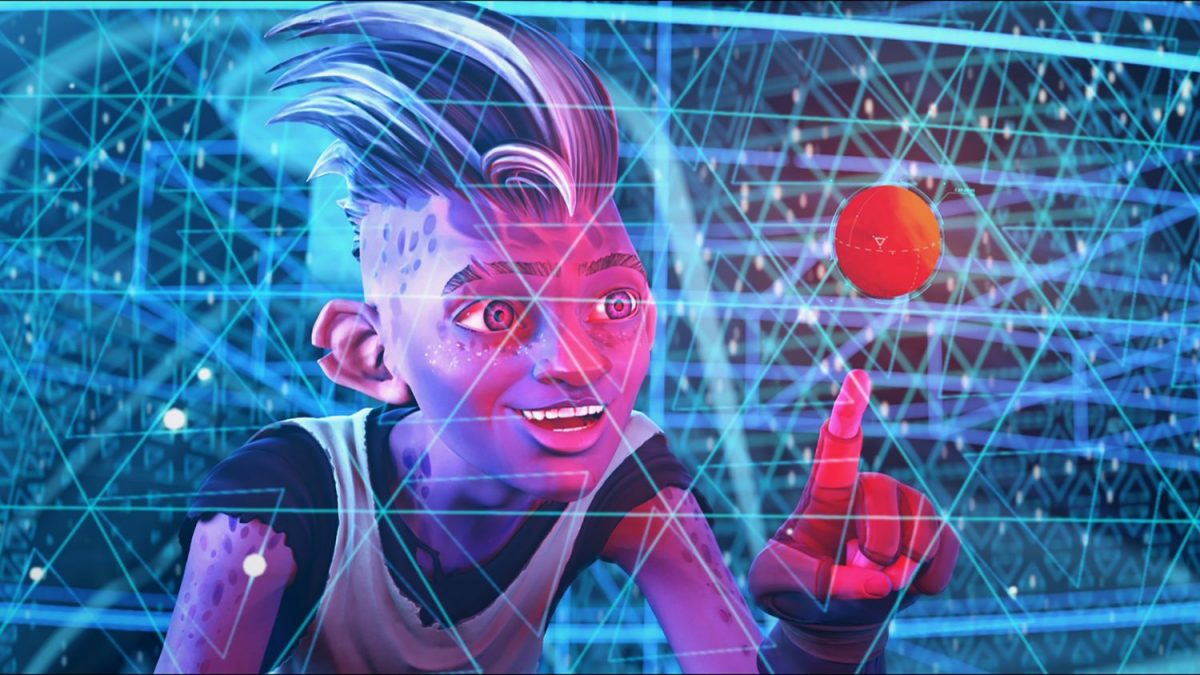 "Oh, yeah, I'd fight tooth and nail to be able to do that. I mean, you know if there may be a live-action version of this and I'm not playing Zero, I'll make sure I do!" said Imrie.
Whether a newcomer like Purnell and Imrie or long time legend like Mulgrew, there's no denying that being part of a franchise like Star Trek is life-changing. Just as it had started Mulgrew's career, Imrie hopes that it'll be the same for him.
"I've just begun a journey into a world that's so huge already and we also know it's continuing to develop. What I'm really most excited about is the journey of this band and this crew in Star Trek: Prodigy and see where they go next. I can't wait to be part of it," shared Imrie.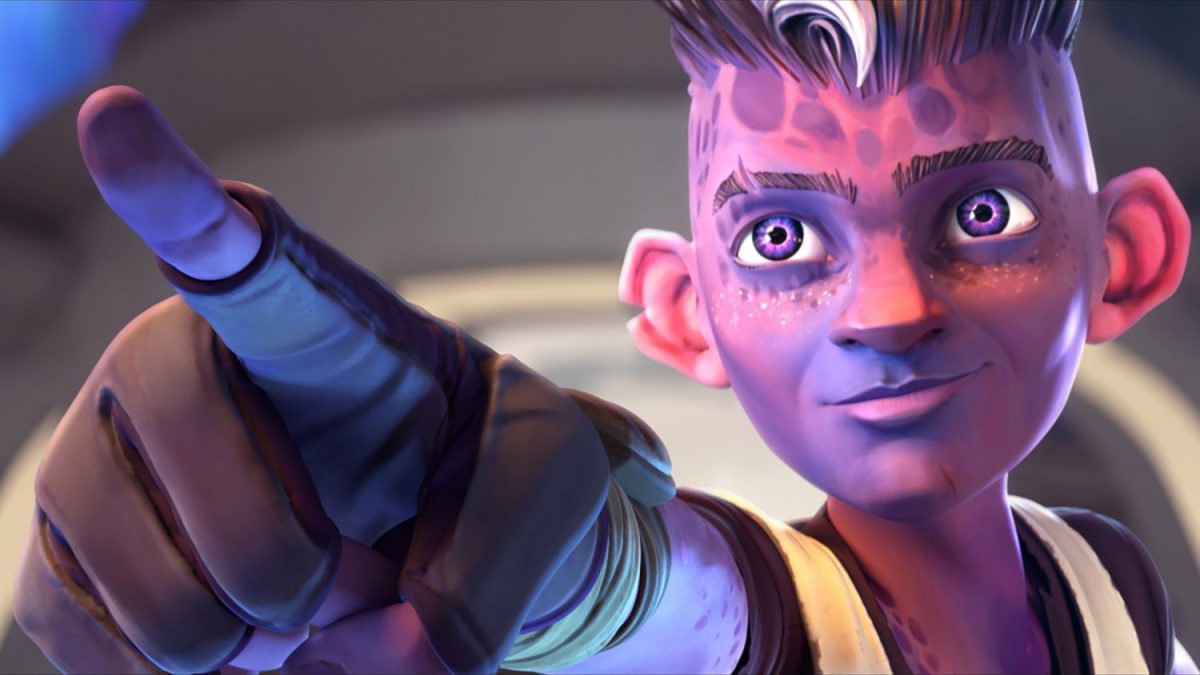 Mulgrew cannot be more thankful for the role Star Trek had played in her career. To finally bring this world to a brand new audience, especially children, is something she never thought would happen. The actress cannot be more grateful to be part of that shift.
"Star Trek continues to be probably the most gratifying, professional element of my career. Because it is resounding and as I said earlier, constantly evolving. And it's so elevated, you know, it's very high level of thinking, very high level of courage, both moral and physical so, the aspirations are lofty as they should be, and to bring that to children is a wonderful, wonderful thing."
Star Trek: Prodigy premieres 18 April in Singapore and Thailand, and 25 April in Malaysia, Indonesia and the Philippines. The series is available on Nickelodeon.
---

Drop a Facebook comment below!