When Alyson Hannigan gets mentioned, one of these three things will inevitably come to mind: Willow from Buffy the Vampire Slayer, Lily Aldrin from How I Met Your Mother, or… this one time…at band camp…
Hannigan has played numerous iconic and memorable roles over the years and has established a method of delivering her lines in a way that is special and unique to her. The petite actress has nailed baby-like voices, dazed goofy smiles and always brought childish innocence into every character she plays – regardless if they're a nerdy witch, an innocent horny teenager, or a preschool teacher slash artist who loves hanging out at the bar with her friends from college.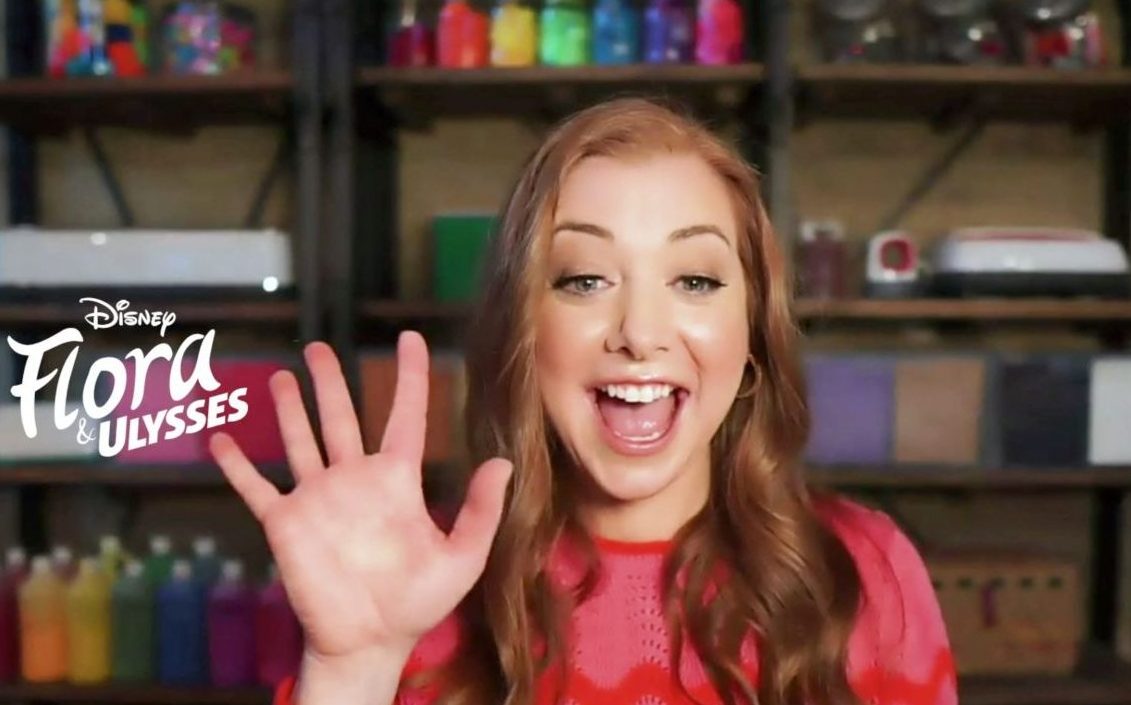 Come 19 February 2021, Hannigan, alongside Ducktales' Ben Schwartz, Danny Pudi, Bobby Moynihan and newcomer Matilda Lawler will be starring in the new Disney+ original movie, Flora & Ulysses (check out our review).
But what few might not realise is that this is not Hannigan's first outing in a Disney project. Unbeknownst to many, Hannigan's talent in appearing kiddy even landed her a role in the Disney channel kids animated series, Sofia the First, which was her first Disney project amongst a long list of tv series appearances and video game voice acting.
Based on the novel by Kate DiCamillo, Flora & Ulysses centres on 10-year-old girl Flora Buckman and superhero squirrel, Ulysses. Played by newcomer Matilda Lawler, Flora is a comic book fan whose life revolves around superheroes. Particularly the ones her comic book artist dad (Ben Schwartz) created. After saving and befriending a squirrel one day, Flora learns that the squirrel has superpowers and the two go on a bunch of adventures together.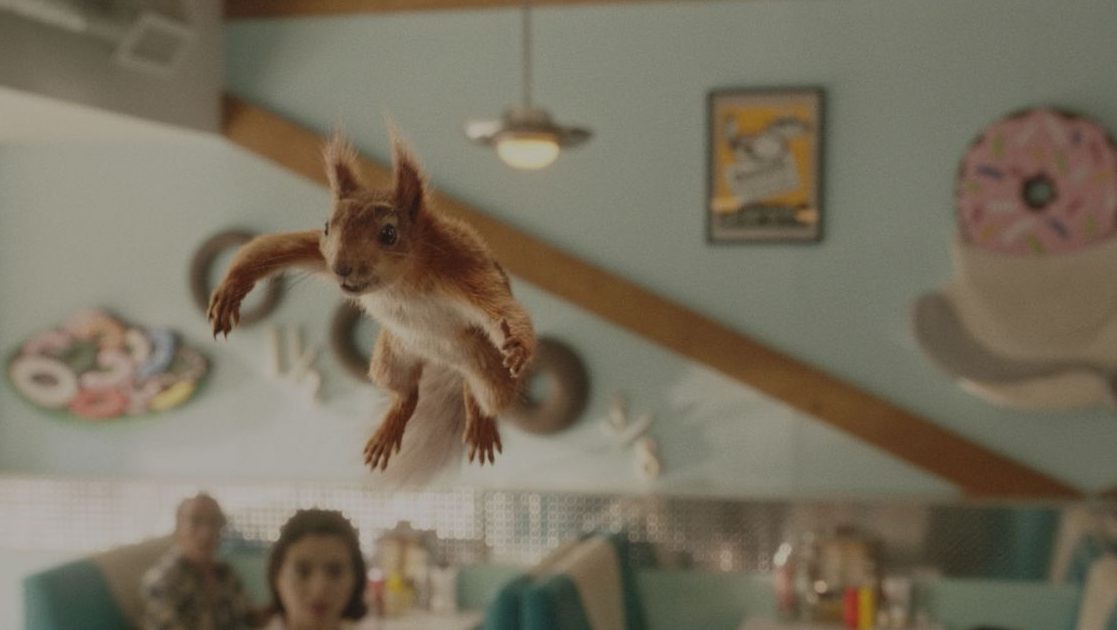 In this new Disney+ original, Hannigan plays Flora's mother Phyllis Buckman, a romance novelist who loves snacking on cheese puffs and sucking on lollipops – fruit punch flavoured lollipops to be exact – says the actress. Phyllis is in the midst of a separation and is seen worrying about money for most parts of the movie. This is especially since she's no longer a famous romance writer and is suffering from a huge writer's block having separated from the love of her life. Despite her struggles, Phyllis tries to be present for her daughter in the best way she can whether it's providing mediocre dinner, suggesting a girly mall trip or encouraging Flora to read books and seek knowledge.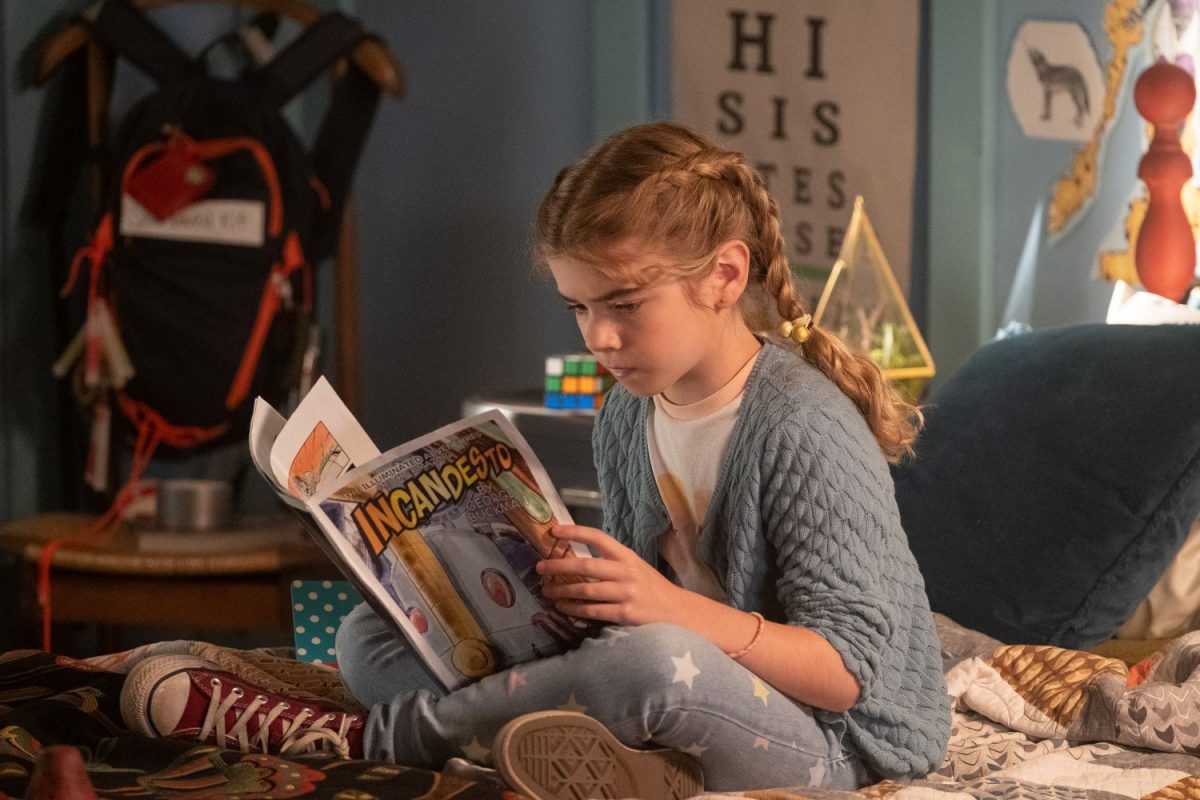 This is a character that strays from the roles that brought the 46 year old actress to fame but it is her past experiences, mainly her 6-year stint with Buffy the Vampire Slayer, that have equipped her with the right skills to interact with CGI characters, namely the squirrel Ulysses.
"I had years of practice through Buffy because there are a lot of monsters that weren't actually there until you saw it on television. So reacting to a squirrel that wasn't there was a lot easier because at least I know what a squirrel looks like," said Hannigan in an exclusive interview with Geek Culture.
"We would have a foam squirrel and they would show us exactly what he was going to do during rehearsals. It was a lot easier than some of the other things that I've had to imagine," she adds with a laugh.
Phyllis may not be the main character of the movie, but her growth as a character throughout the film mirrors that of Hannigan's career, where the actress went from slaying monsters, smoking joints and stuffing flutes into places they don't belong to playing a mom. Along the way, reel life crossed with real life and Hannigan's two young daughters are one of the reasons why the actress made the cross into kids' entertainment.
"My family and I have been Kate DiCamillo fans since my oldest daughter was five. Somebody introduced us to Mercy Watson and we loved everything we read – including Flora & Ulysses. So when I heard Disney+ was doing it, I was so excited," shared Hannigan.
"Normally I'd have to explain [to my daughters] what job I'm doing or what it's about and all this stuff. With this, they were already familiar and they were like, 'Do you get to work with a squirrel?'".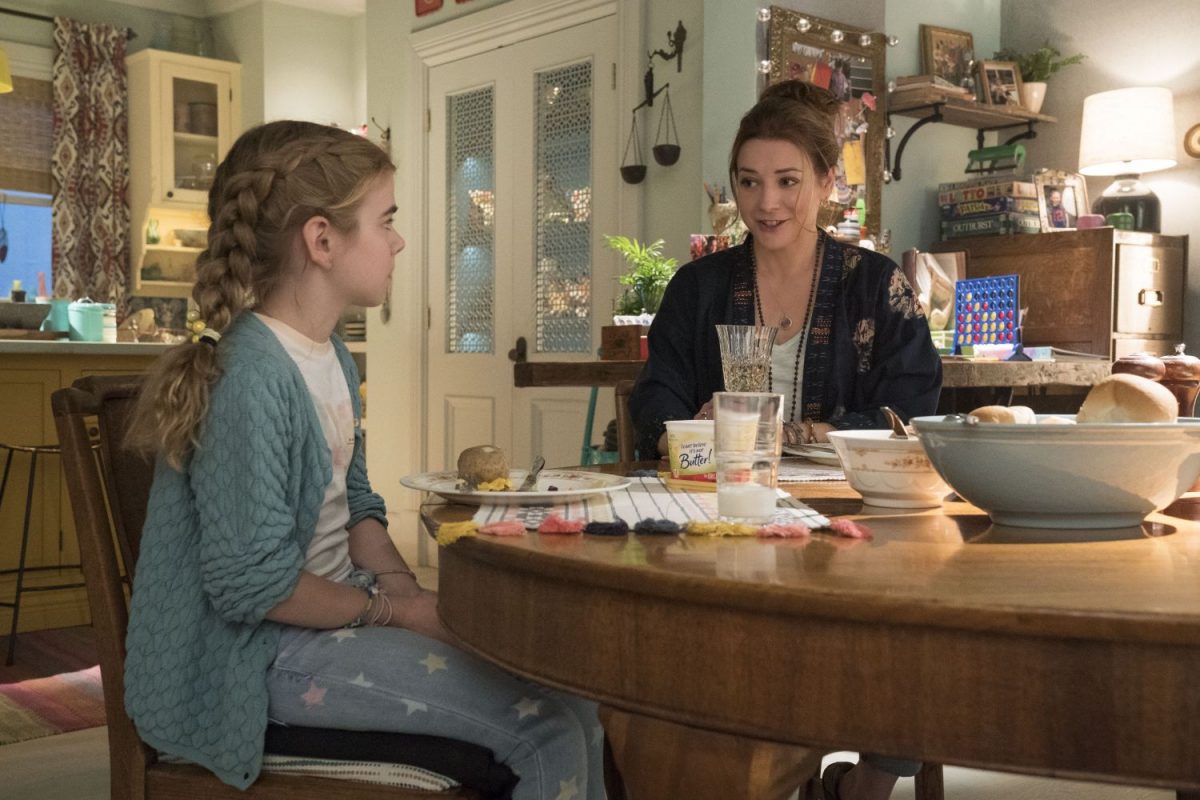 So when she got the call, Hannigan didn't give two thoughts about joining the cast of Flora & Ulysses. After all, her children are huge fans of the novel and the actress claimed it was an easy yes.
"I sort of realised I should have read the script before saying yes but it was pretty immediate. 'I want to do that, I want to be in that world' because we love her world so much. The script was everything I could have hoped for and more."
Hannigan started acting at a young age of 12 but it wasn't until she turned 23 when she got the role of Willow in Buffy. Two years later, the actress became part of a big successful mature teen franchise – American Pie. Despite it being two decades since Hannigan spouted the ever so famous line, 'This one time at Band Camp', the reference still haunts the actress to this day with strangers, fans and interviewers bringing it up at every open opportunity. We must admit, we were one of them too.
"As long as we're not in front of my kids, I'm okay with it," she replied with a laugh. "American Pie was this thing that my friends and I thought was really funny but it turned into this gigantic franchise that none of us knew. It was a cool experience but short lived."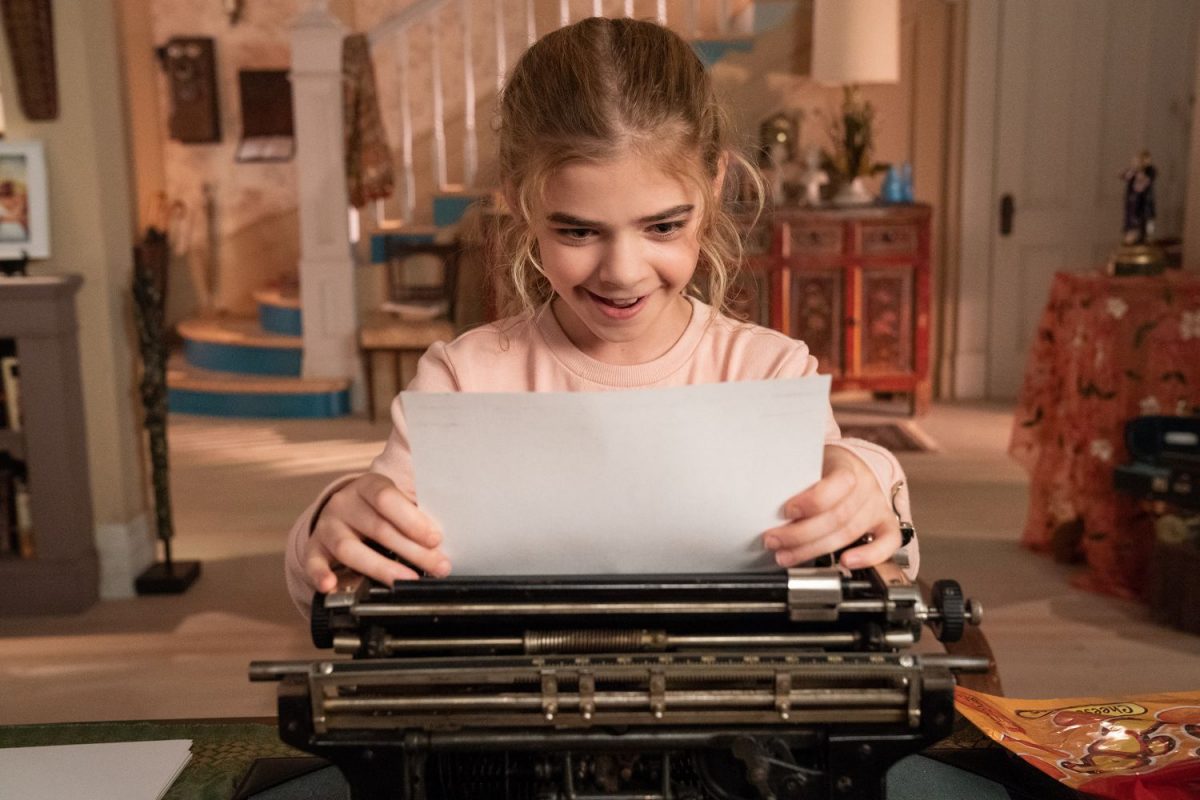 Looking back at her earlier roles, Hannigan considers them a gift. Whilst some part of her misses playing these characters, she's thankful for the experiences and is happy to move on to the next chapter of her career.
"Buffy was just such a gift, it was like the first role where I just got to do everything. It was the first time I had a long job which I had dreamed of my whole life. To be part of a television show that lasted for that long and was so good, was just incredible. I got to do everything comedy, drama, action, horror, everything and so that was just such an acting gift. To be able to be Willow was just everything I could have hoped for and more," reminisced Hannigan.
"And then How I Met Your Mother was just such a great experience to go to work and to be with these people and get to say these really funny lines so the experience was just a gift. I just am so grateful that we got to spend nine years together. That was just so fun and the fact that people really love it still is cherry on top for all of these things."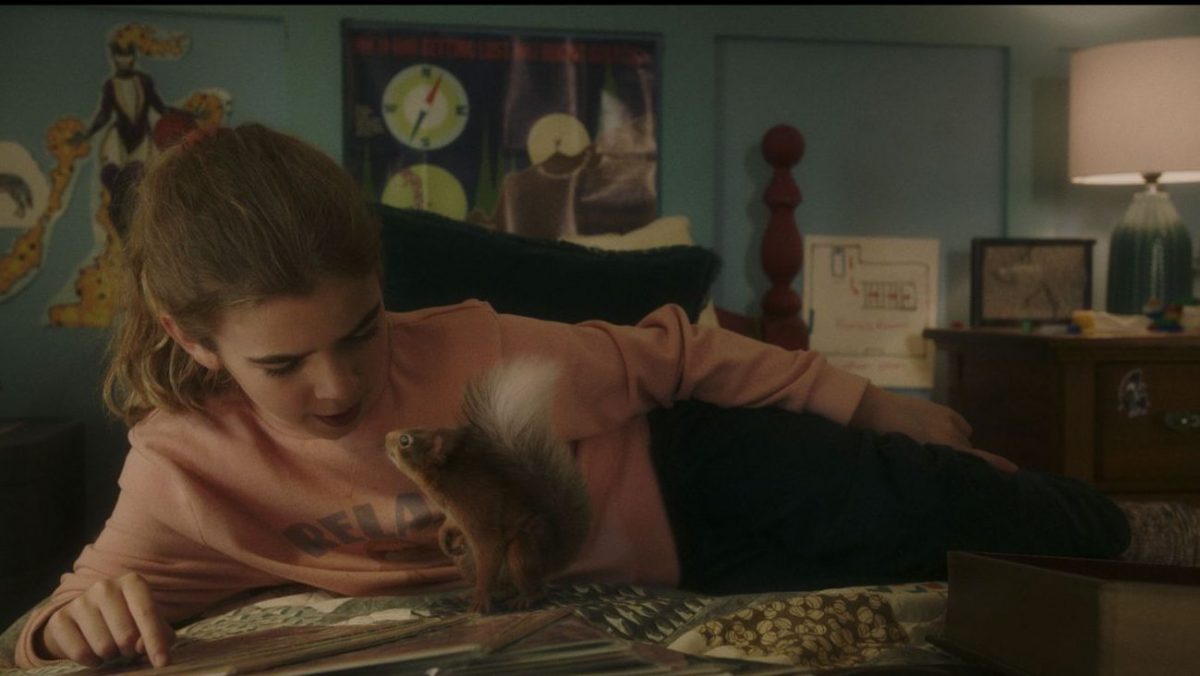 Technically, Flora & Ulysses is the first Disney+ original movie to be released on the platform since the streaming service launched back in November 2019, though last year's release of the live-action Mulan on Disney+ concurrently with a theatrical release in some parts of the world makes that accolade somewhat debatable. Still Flora & Ulysses intends to teach the audience – old and young – a lesson of hope, as it explores the importance of having hope and how just the tiniest drop of it can make way for better things to come.
Given the climate we're living in right now, it is a timely piece of reminder for the cynics and pessimists out there in the world.
"Even though we're talking about a superhero squirrel, it's a very relatable story in a way because the family is flawed and they're sort of trying to navigate these new circumstances of the parents separating and then bills and just, you know, how overwhelming life can get," said Hannigan.
"It's got so much heart and it's got imagination, which kids can relate to and then just the message of like, we all want hope in our life, for me, it certainly resonates, especially now with what we've all been going through for the last year."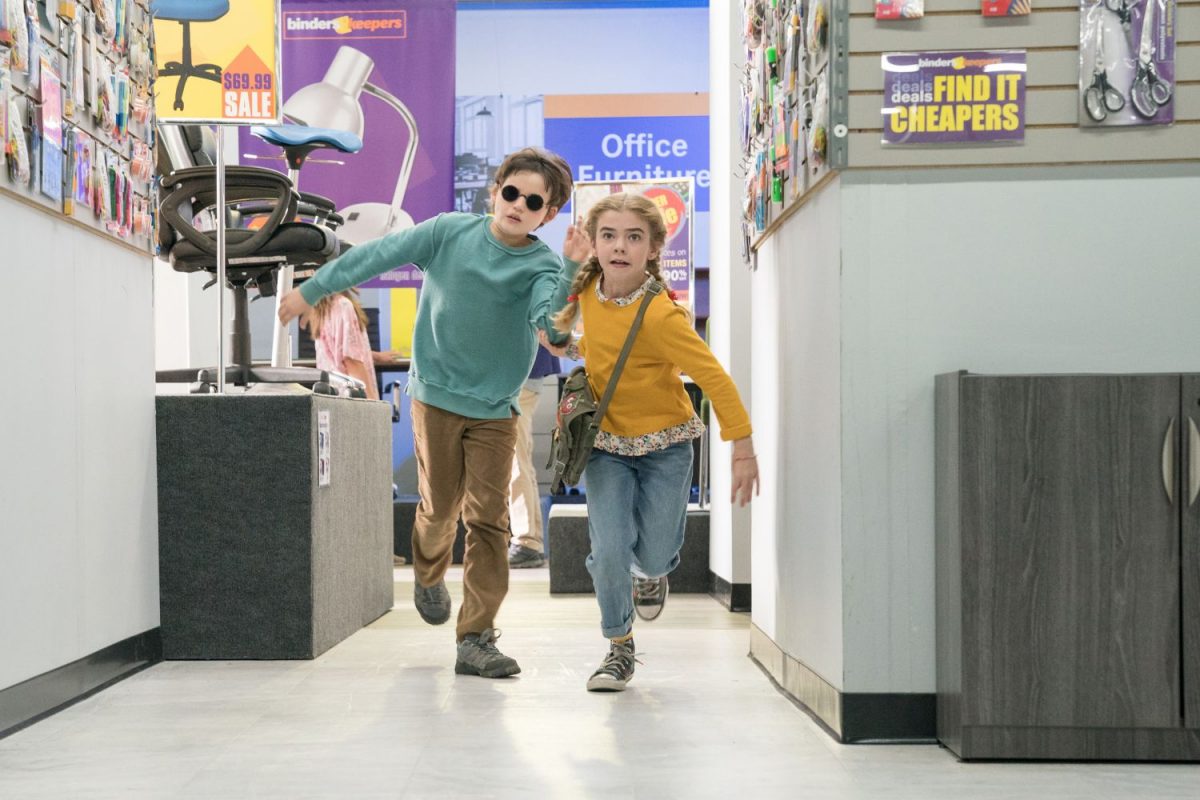 Like many others, Hannigan has been spending a lot of time with her daughters and family trying to keep safe and be COVID-19 free. In a country with so much ongoing divide, Hannigan's keeps her hope for better days close. When asked who her personal superhero was, Hannigan takes a deep breath before answering with another response that hits close to home, "My sister-in-law, who is a nurse. And everybody who's working through this pandemic on the frontlines with scientists, and everybody that is going to get us out of this"
"They are all my superheroes."
Flora & Ulysses premieres on Disney+ this 19 February 2021.
---

Drop a Facebook comment below!