2019 was a great year for games, from memorable and awesome AAA games, to some endearing independent ones. Geek Culture has managed to play a lot of games in the past year, big and small, West and East. As such, we've rounded up some of our favourite titles of 2019!
Now, our criterion is slightly different, in that some games might have scored a high rating, but upon a greater reflection, the team here has opted for some truly great titles to be awarded as truly memorable and impactful games.
---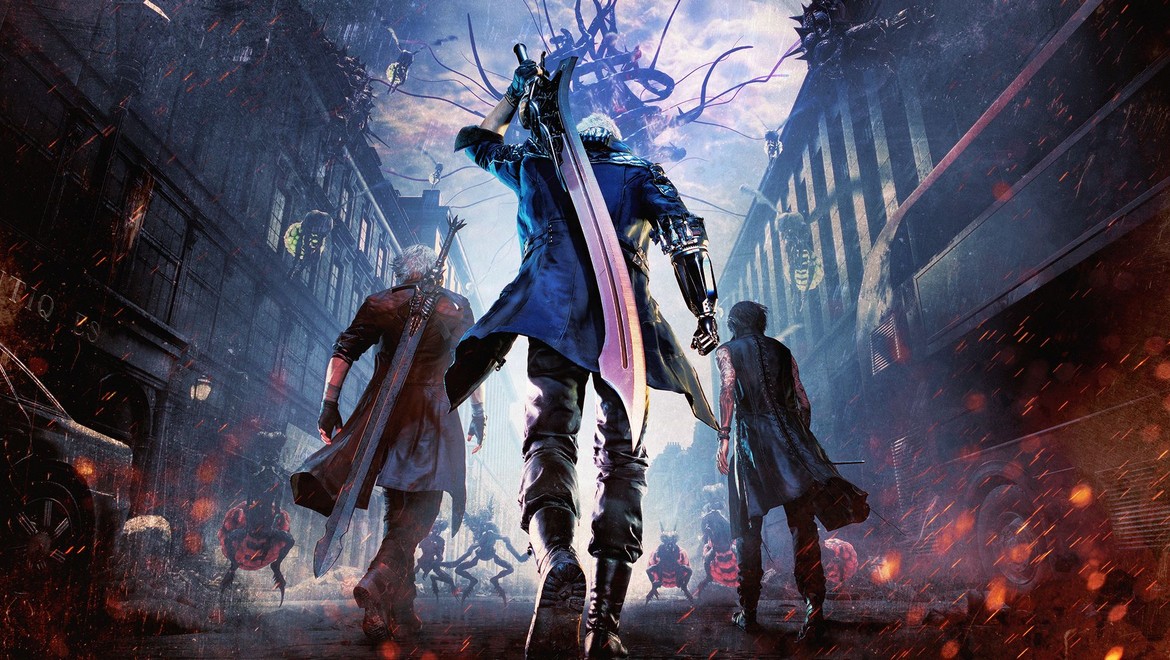 The best AAA (more like SSS in this case) game in our books goes to none other than Devil May Cry 5. The long-awaited fifth entry in the iconic action games series by Capcom marks the franchise's return to form in SSStyle, and deservedly so. Flashy (in a good way) visuals, head-banging music, and blood-pumping balls-to-the-walls action, there isn't anything that screams GAME on this list more than DMC 5.
Honourable Mentions:
Sekiro: Shadows Die Twice
Resident Evil 2
Death Stranding
Star Wars Jedi: Fallen Order
---

The simulation genre hasn't had some proper love in the last few years. Not if the folks over at Frontier Developments could help it. Planet Zoo had always looked special when we saw its trailers, with its stunning visuals and dynamic gameplay elements. It felt even more special when we managed to get our hands on it, and then some. If there's any indie in 2019 that can really make the AAA devs sweat, it's this one.
Honourable Mentions:
Children of Morta
The Messenger
Wargroove
Disco Elysium
---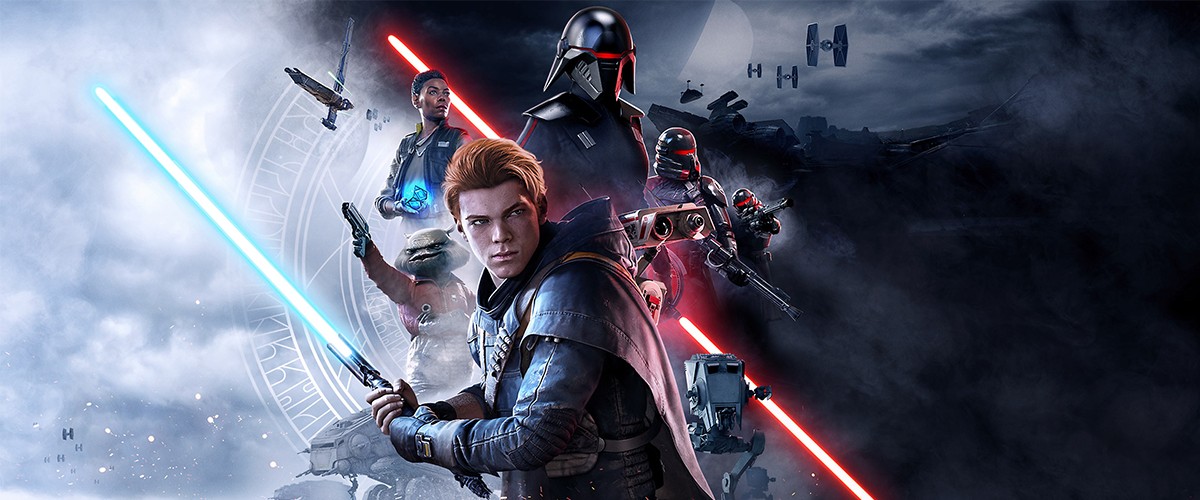 You wouldn't think a Star Wars game, let alone a game published by EA, would make it on this list, but as it turns out, it did.. Somehow, EA ran out of ideas to churn out another mediocre Star Wars: Battlefront game and instead devoted their resources to make a proper single-player experience with the Titanfall developers Respawn Entertainment taking charge.
And guess what– their "risk" paid off, with arguably the best Star Wars game to have come out in a long, long time. While being a mish-mash of a ton of other games, Fallen Order took those elements and combined them well, adding a dash of really cool Star Wars narrative and lore on top. The result: a satisfying single-player experience. So when it came to picking a game developed in the West, Star Wars Jedi: Fallen Order was a no-brainer for us.
Honourable Mentions:
Mortal Kombat 11
Control
Disco Elysium
Borderlands 3
---
Since DMC5 was the best AAA game, it wouldn't make sense for it not to be the best game from its area of origin? It took about 11 years for series director Hideaki Itsuno to bring the franchise to the forefront once more after DMC4, and the wait was certainly worth it. Even as Capcom has since grown into quite the huge corporation, to still be able to put out quality single-player experiences such as Devil May Cry 5 is testament to legendary company's strength as a developer-publisher.
Honourable Mentions:
Monster Hunter World: Iceborne
Sekiro: Shadows Die Twice
Death Stranding
Resident Evil 2
---
This was another tough pick, given just how many incredible action/adventure games there were this year. But while the likes of Devil May Cry 5 had a ton of over-the-top action and Monster Hunter World: Iceborne's realism, FromSoftware's Sekiro: Shadows Die Twice straddled the balance really well. Hidetaka Miyazaki and his team have refined their self-made Soulsborne genre to a T over the years, and Sekiro was the result. Despite the controversy about lacking accessibility options surrounding it when it was first release, From parried away any more flak by bullishly sticking to its formula with a purely skill-based game in Sekiro. And that was most certainly a good thing in our books.
Honourable Mentions:
Devil May Cry 5
Resident Evil 2
Star Wars Jedi: Fallen Order
Monster Hunter World: Iceborne
---
Okay, while this entry isn't exactly a new game since it's an expansion, it boasted such a bevvy of new content enough to make it feel like a brand new game. Monster Hunter World: Iceborne is by far one of Capcom's best-handled expansions to an already great game in Monster Hunter World. In Iceborne, the action-RPG elements were really fleshed out with more crafting options, and more ways to kit out your Hunter with a wider variety of builds thanks to the revamped Augment system.
Honourable Mentions:
The Outer Worlds
Kingdom Hearts III
Borderlands 3
Disco Elysium
---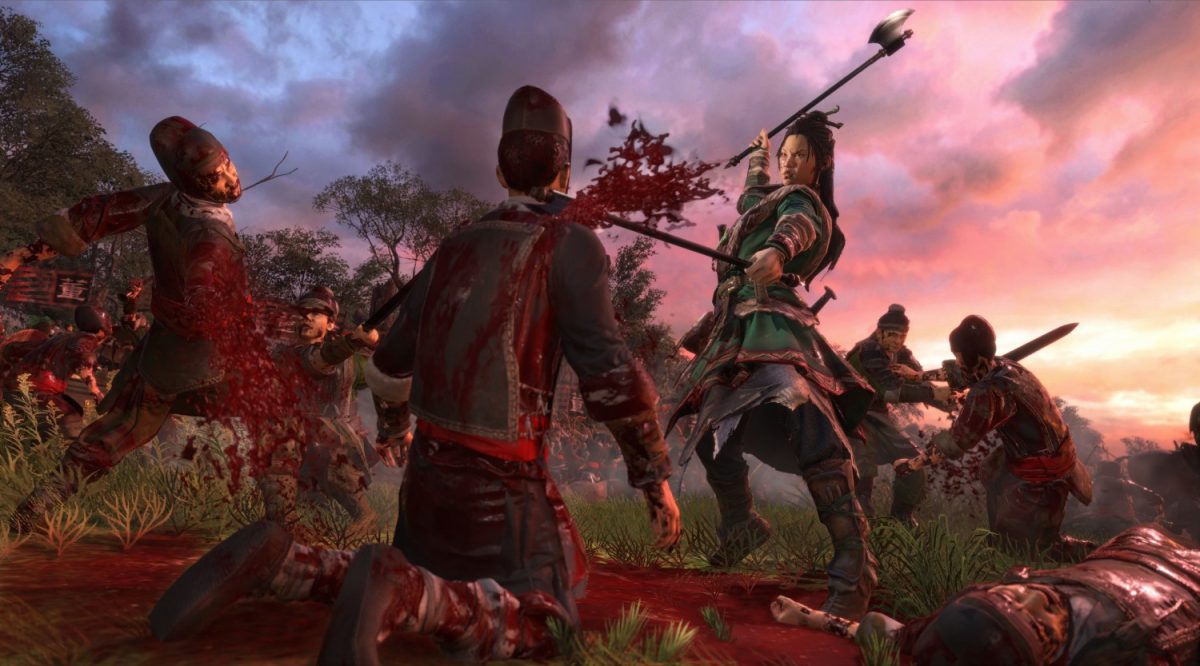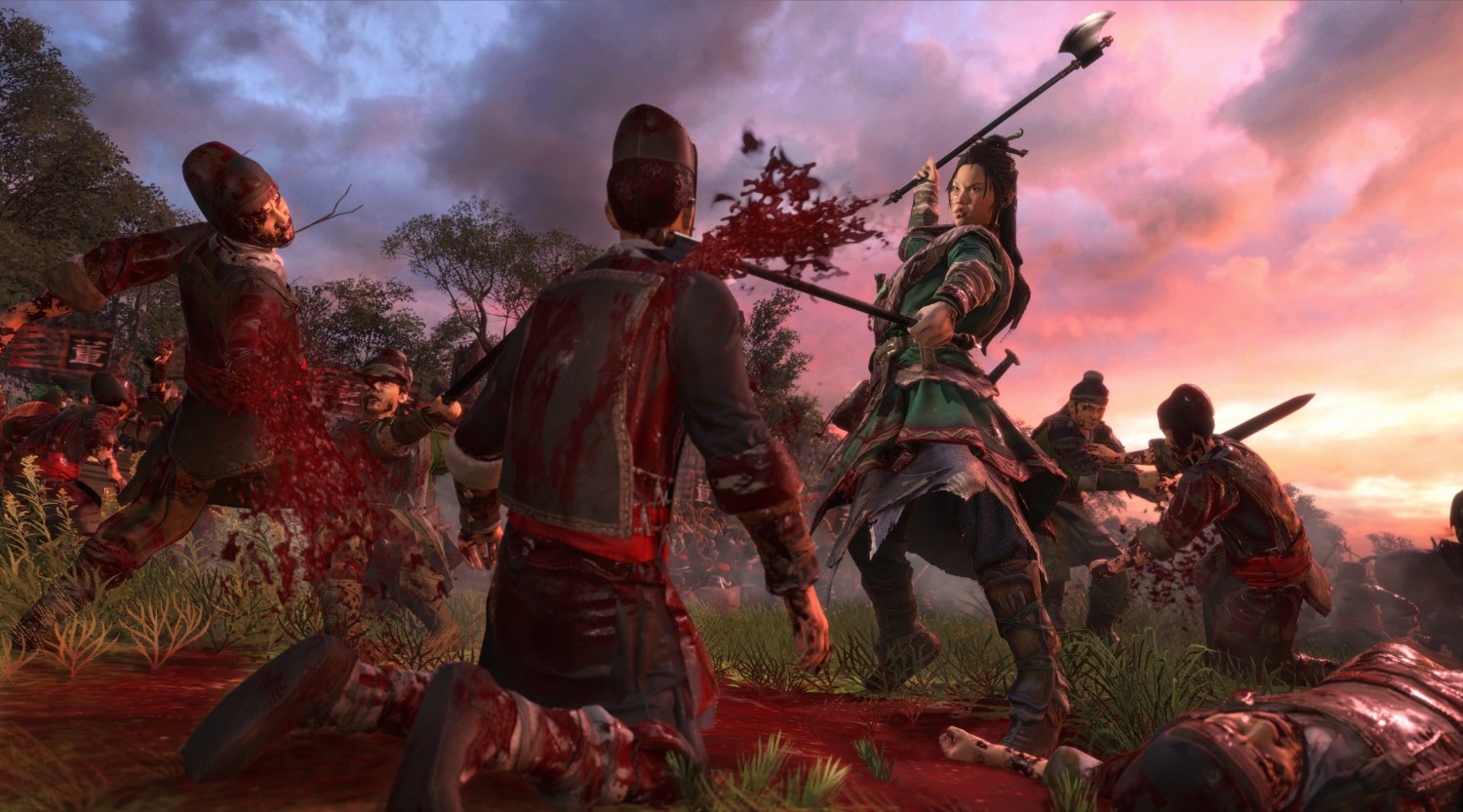 The real-time strategy genre, like its simulation counterpart, has seen somewhat of a resurgence in recent years. Despite a ton of indie titles with fresh takes on the genre emerging like mole rats, the Total War franchise is still going strong with its yearly releases. The Three Kingdoms spinoff title is arguably one of the better recent Total War games out there. While the iconic Romance of the Three Kingdoms have typically been adapted into musou-style video games, Creative Assembly knew just how to upscale the conflict to suit an RTS playstyle, addled with a dash juicy political intrigue the books were also famous for.
Honourable Mentions:
Civilization VI: Gathering Storm
Age of Wonders: Planetfall
Jon Shafer's At The Gates
Wargroove
---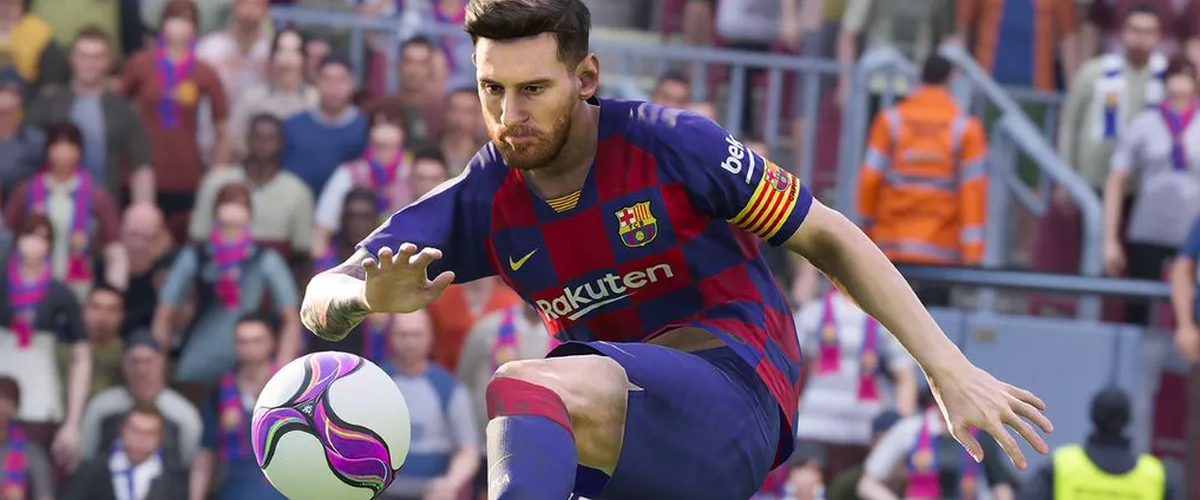 Remember the days when FIFA used to dominate the sports game scene? Well, it seems the likes of EA and 2K have dropped the ball (heh) in recent years, leaving the competition for top spot wide open for other sports titles to take the crown. And in 2019, Konami has snatched it quite firmly with the release of eFootball PES 2020. From silky-smooth controls, stellar visuals, and genuinely intelligent AI, it's got the most balanced sports game of the year, at least until this year's titles come out.
Honourable Mentions:
Crash Team Racing Nitro-Fueled
NBA 2K20
FIFA 20
Team Racing Sonic
---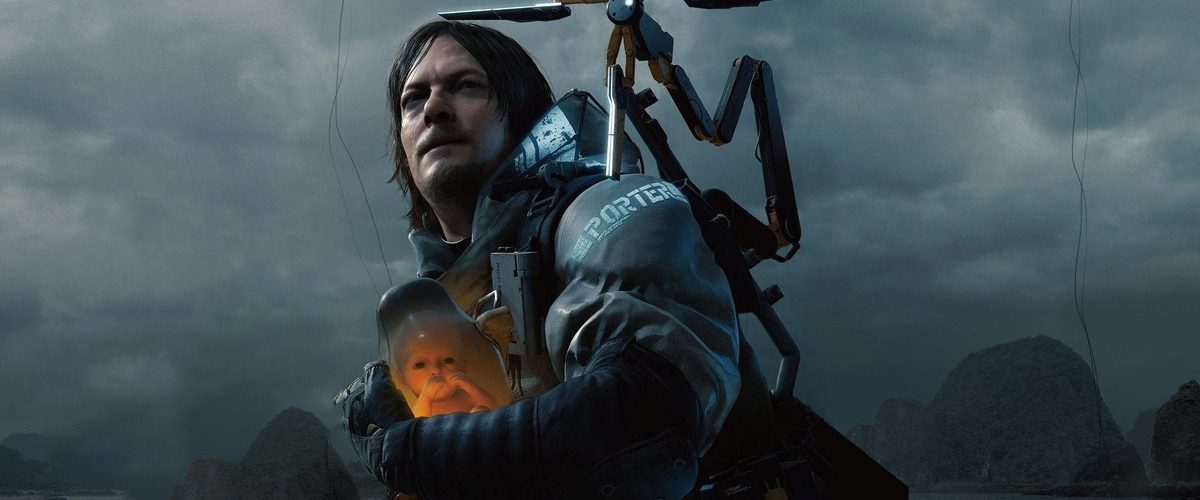 Hideo Kojima's very first game in his now-independent dev studio Kojima Productions, was yet another heavy-hitter in 2019, having been one of the most-hyped games ever since its reveal in 2016. Death Stranding, while being both a technical and visual masterpiece, is also one of the best stories of the year. Despite how dauntingly confusing its initial stages may be, stick with Death Stranding long enough and you'll soon discover what a rich narrative Kojima-san and his team have written with such careful, passionate precision, and is definitely reflective in the heart-wrenching journey of Sam Porter Bridges.
Honourable Mentions:
Sekiro: Shadows Die Twice
Control
Disco Elysium
Man of Medan
---
A great game is nothing without its soundtrack, and it is certainly exemplified best in Hideo Kojima's Death Stranding. What better to match Sam's journey across the sprawling wildlands of the United Cities of America than with a series of hauntingly beautiful tracks that slowly fade in and out as you transit between landmarks, or speed up your pulse as you dart through waves of BTs in the stormy outdoors.
Honourable Mentions:
Devil May Cry 5
Sekiro: Shadows Die Twice
Star Wars Jedi: Fallen Order
Kind Words
---
When you look at a game like Sekiro: Shadows Die Twice, usually it's the gameplay that strikes you. But what draws you to play it in the first place? Surely not just said gameplay or the FromSoftware namesake, right? In most cases, it would have to be the visual style the reels you in to play a game, and in Sekiro, you have one heck of a beautiful game. From the picturesque landscapes of Sengoku Japan, to the garish, grotesque monsters and bosses, to the visceral attacks and weapons used by the titular Sekiro himself, this game is more than meets the eye, no matter how many times you die.
Honourable Mentions:
Death Stranding
Control
Monster Hunter World: Iceborne
Disco Elysium
---
And those are our favourite games of 2019. With the new decade just freshly begun, we're already looking forward to what heavy-hitters there will be in the gaming landscape this 2020. For now, we still have time to complete the games above that we haven't finished yet.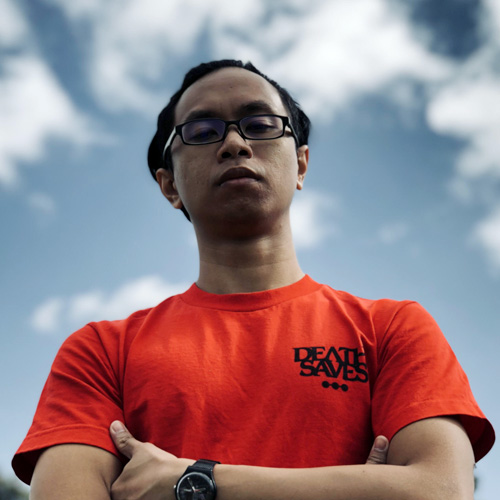 Marion has a serious RPG addiction. Sometimes it bleeds into real life; he forgets to sleep because he thinks he has a Witcher's body clock. Forgive him in advance if he suddenly blurts out terms such as "Mind Flayer" and "Magic Missile", because never once does he stop thinking about his next Dungeons & Dragons game.
---

Drop a Facebook comment below!