The start of the new season of European football heralds the arrival of yet another EA Sports stalwart. While FIFA 20 puts the focus on the new Volta mode, amidst the annual improvements and new gameplay features, it is on the pitch that the game suffers the most, considering the pedigree of its competitor, Konami's eFootball PES 2020.
FIFA 20 shines the brightest when it comes to presentation, with a plethora of licenses to most of the world's biggest leagues and teams (bar Juventus). From the start menu to presentation visuals just before kick-off, it is akin to watching a televised match with pans of the crowd, announcing lineups, and the familiar tones of the commentary teams.
Once the whistle blows, and the cracks start to show. FIFA 20 certainly plays fine, better than FIFA 19 for sure, but it definitely does not feel enough considering the competition. Issues, new and old, continue to mar the experience of this new iteration.
Ball physics is a particular annoyance, in a game like football, the way the ball travels and feels is every bit as important as the players. FIFA 20, despite touting a physics-driven ball movement system, seems to have the ball perpetually stuck to the feet of the players, bereft of life and the many ways its speed and trajectory can be altered.
Granted, the players at the pinnacle of football can manipulate the ball with precision and swiftness, but it still feels weird to have the ball zipping around the pitch with almost perfect precision, even with less accomplished teams.
It all culminates in the arcade-like nature of FIFA, where getting up and down the pitch is a breathless, lightning-quick affair that is the stuff of fantasies. Forget tactical strategy or patient build-up, all you need is to sprint and through balls to run onto, and you are in a position to score. At least the variety of finishes does add some spice to the familiar.
The defensive AI does itself no favours as well, often backing off way too much to put any real pressure of players with the ball. Trying to hold off waves of attack with one player is close to impossible, but the AI not having your back in tracking runs or stepping into space makes it more of a Sisyphean task. The teammate assist is limited at best, and are not entirely adept at tackling either.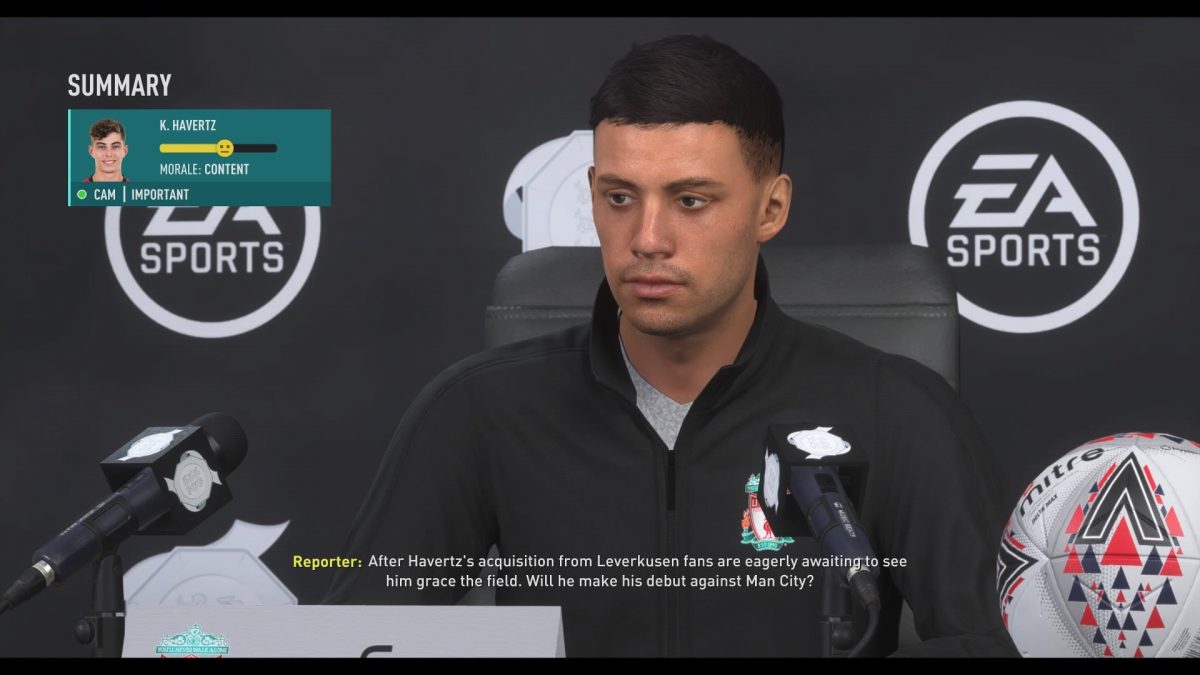 That is a shame, considering just how much better defending is in FIFA 20. Making last-ditch tackles are genuinely satisfying now, and the ability for defenders to keep possession with Active Touch Tackling adds more impetus to the proceedings. Timing is key, and making rash tackles will only hurt you.
With offensive players getting more options such as the improved Strafe Dribbling, allowing more control over movement and the ball, it is nice to see the rearguard get some attention.
New set piece mechanics will take some getting used to, although the feeling of trying too hard to fix what is not broken cannot be shaken off, especially on free kicks. The ever-present player clipping and collision detection errors also continue to pop up sporadically, and can completely take you out of the experience.
Of course, if you enjoy the quicker paced feel of FIFA 20, it retains all of the trappings that have made it the success it is today. However, for a proper football sim, this new iteration is still some ways short of qualifying and the future looks bleak.
Kickoff mode brings new options to House Rules, with King of the Hill have players competing for the most possession, while Mystery Ball will be a hit at parties. Every time a ball goes out of play, it is replaced with a new one that has its physics altered. Be it boosting the dribbling, speed, shooting, or all three, the new modifiers continue to spice up the silliness of FIFA.
Career mode will be where most spend their time in FIFA 20, and unfortunately, largely remains unchanged from the past. Sure, you can now create your manager with customisation options as deep as a created player, but it does not affect gameplay outside of a few dynamic cutscenes.
The new press conferences play into the new morale system of players, with your dialogue having effects on the team's morale, which affects their ratings. It is a quirky addition, but skipping the press conferences had no detrimental effects, and nothing does better for team spirit than winning everything in sight anyway.
Perhaps the most important change is the new dynamic player potential. The previously static potential of your players will now increase if they continue to perform at a high level. Be it a breakthrough youngster or an ageing pro, doing well will bring huge improvements and stave off the perils of age for a little longer. It is a welcome change, but is only applicable to your team, which makes the implementation of it a little half-cooked.
You cannot talk about FIFA without mentioning Ultimate Team, and this year will also see new additions made to the most profitable mode in sports video games. Season Objectives are FUT's version of the battle pass, a series of rotating objectives that can be completed for rewards. Do enough and you can even earn an 85 overall rating star player for Season 1, which is a great alternative to spending actual money.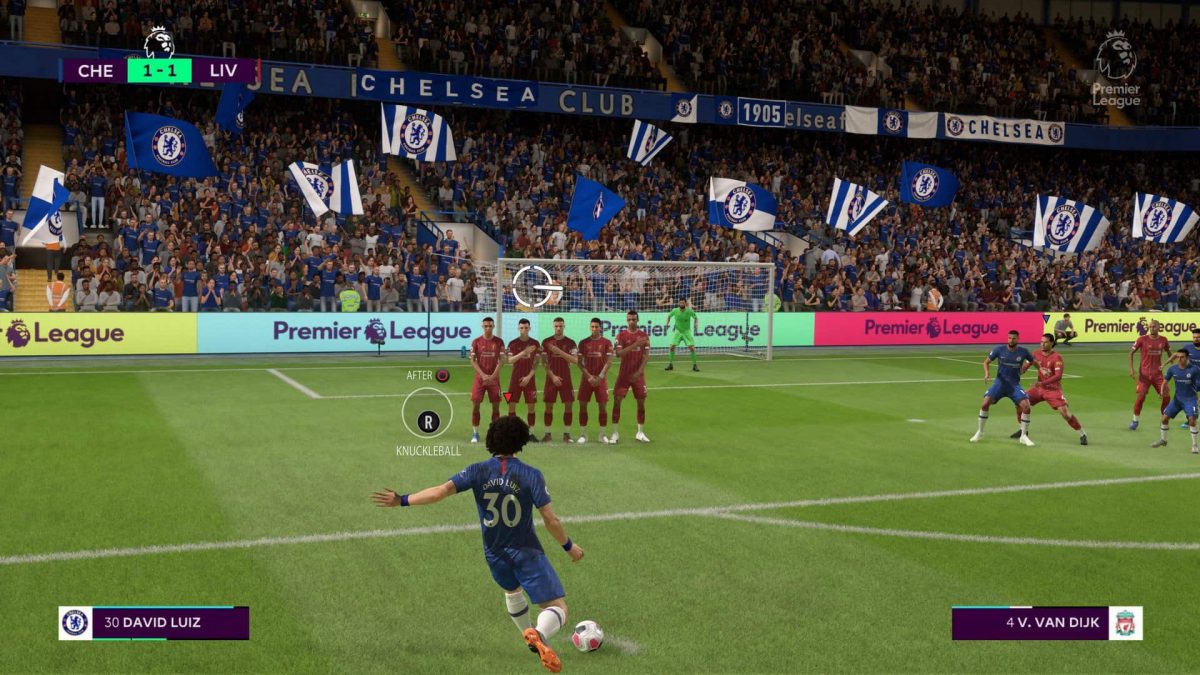 FUT Friendlies allows players to bring their assembled squads into matches types previously unavailable, such as House Rules. Playing with a mate with two sides chocked full of superstars will definitely throw up some fascinating matchups.
Outside of that, the spectre of microtransactions loom large over FUT, it remains an impossible task to be competitive at the highest level without spending money. Once the majority of the world begins to jump in, the disparity will be clear as day. It remains one of the core reasons why many are not in the FUT ecosystem, and will continue to do so.
The new headliner for FIFA 20 replaces The Journey mode, with Volta taking the game to the streets and placing the emphasis more on tricks and skills of urban football. If you think normal FIFA is fast, you have not tasted Volta yet.
With Volta Story, you will experience a cheesy and cliched tale that takes your created avatar around the world and learning the game. At just 5-6 hours long, the gameplay is enough to tide you through the average voice acting and subpar cutscenes.
While it does not delve into the details like what The Journey did in terms of fleshing out the story of a fledgeling footballer, Volta Story is great at giving you a solid foundation to start your street career.
You can then bring those skills onto the Tour and League modes. Tour pits your team against CPU squads of other players, beat them and you get to recruit one of their players to your team. It is a great way to test your mettle, and the 17 worldwide arenas and variations on the game help sell the street experience.
Futsal is most traditional, with no walls to bounce the ball off, and feels like an extension of the game. The 4v4 and 5v5 modes also feel similar, with the caveat of manual shooting, and will make you a much better player if you can master the controls with no assists.
However, 3v3 and 4v4 rush tend to descend into chaos due to the fact that there are no proper goalkeepers. Shots and passes are blocked incessantly, and it can feel like a surreal game of pinball that never stops. This is exacerbated by the smaller arenas, leaving you with little control and even less time to utilise skills to beat your opponents.
League is the same deal, only that you are facing actual players online, fighting to climb the leaderboards. The base FIFA House Rules can also apply to Volta, making survival mode a true test of 1v1 nearing its conclusion.
Whenever it comes to player creation, cosmetics are never far away, and the wealth of options in Volta will satisfy most needs. All items are currently bought using Volta coins, which can only be earned in-game, but microtransactions cannot be ruled out at this moment, so enjoy it while it lasts.
Overall, it is not hard to enjoy FIFA 20, with all its flash and pizzaz. Everything from before you step onto the pitch is a cut above the rest, but when it comes down to business, it remains a pale imitation of what the true game of football really is. Volta will attract a fresh set of fans more attuned to the street culture of football, but when it comes to the beautiful game, FIFA 20 just about scraps the surface.

GEEK REVIEW SCORE
Summary
FIFA 20 remains the top choice for quick, arcade fun, especially with Volta, but it fails in simulating a decent game of football on the pitch.
Gameplay -

7/10

Performance -

7/10

Presentation -

8/10

Value -

8/10
---

Drop a Facebook comment below!