2015 has passed, and it's natural that we state the best things of the year that we enjoyed at the time, and probably for a long while longer. Think of this more as a reminder of what was really kick-ass during 2015 from start to finish, because we really do have short term memory regarding these things.
Let's head onto video games. Boy, there's a heckaton of games for us to play through in 2015, from the triple-A big players to the indie offerings from small team studios. Despite some bad news here and there, let it be said that 2015 was a fantastic year for us to get lost in expansive game worlds, shoot the everliving crap out of things, and make moral choices that further your own story along in either a good or terrible path. 
Onwards to our picks of 2015!
---

Transformers: Devastation (PS4, Xbox One) – This title is clearly a fan service to the folks who grew up with the cartoon. I found the game surprisingly forgiving for a Platinum game and there's nothing quite like beating up Decepticon grunts in one fluid combo from robot mode to vehicle mode and back to robot mode again.
Cities: Skylines (PC)- Beware not to purchase the wrong title for the experience is literally a tale of two cities. Cities: Skylines is everything that you had wished SimCity could have been. It's not an ultra flashy title with plenty of pizzazz; it just makes the core experience of city-building all the more detailed and filled with with bells and whistles aplenty. You have to be constantly be on your toes as the city will never give you a moment to bask in its glory: there is ALWAYS something to be done.
---

Destiny: The Taken King (PS4, Xbox One) – Essentially Bungie's apology in game form for how the original Destiny turned out. Everything from Year One Destiny was fixed for the better from its delivered narrative to the missions: story, strikes, and the game's sole raid.
The latter is definitely the best damn raid I've seen and experienced this whole year because it requires teamwork, coordination, and effort for all of its challenging sections that mixes small puzzles and heated action meticulously. We forgive you, Bungie: you went above and beyond in this expansion. 
Now if you could do something about these recent leveling up microtransaction options, that'll be swell.
Witcher 3 (PS4, PC, Xbox One) – Between the sci-fi trappings of Fallout 4 and this third installment of a Polish-made fantasy novel game adaptation trilogy, I'd go for the latter. No, I couldn't be bothered to play the first two Witcher games, but somehow this third game drew me into its lore, its characters, its open world, and its grittiness.
CD Projekt are the masters in making a great European-style RPG to hook both veterans and newbies who were scared off by Risen and Two Worlds, all thanks to its deft balance of stellar narrative and dense gameplay.
Ori & The Blind Forest (Xbox One, PC) – Within 10 minutes after booting up this seemingly innocent-looking 2D platformer, I was engaged watching the tale of the orphan creature Ori unfold and how he must save the forest from darkness. It's just laid out so beautifully; it's hard not to see it through to the end. This is all lovingly combined with challenging Metroidvania gameplay and platforming, a masterful score, tight controls, and lovely characters. You have to be well, blind, not to see the magnificence of this indie darling.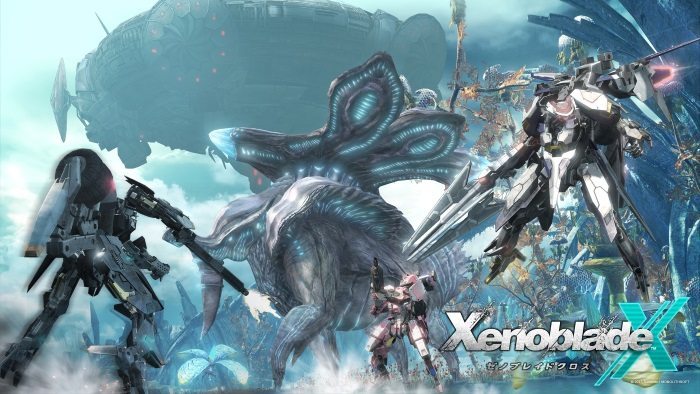 Xenoblade Chronicles X (Wii U) – I won't lie to you: this new RPG from Monolith Soft has a steep learning curve and many unexplained mechanics. But once the first six hours are done and you've more or less know the gist of wandering around Mira and doing probe-planting missions, you will enjoy your stay on this alien planet.
While it's not apparent, the game is structured in a way that as soon as you're about to get sick of your current path, you suddenly get to play around with mechs. Xenoblade Chronicles X drip feeds you the best bits that will keep you coming back for more, provided that you can get by its unfriendliness. It's worth the trip and worth the Wii U it's made for. 
Transformers: Devastation (PS4, PC, Xbox One) – Sorry, I can't hear your criticisms of this game being too short with all this awesome Platinum gameplay and rock tracks blasting loud like Soundwave and Blaster's speakers combined.
Honourable Mention: Marvel Heroes 2015 (PC). True, it was rebranded in mid-2014, but I started replaying this game around June or July of this year just because of the new things it introduced. Test-driving heroes up to level 10, a heckaton of ways to level up your characters via patrol missions, and raids when you're at level 60, and a new skill system.
I honestly end up in a state of zen just leveling up the likes of Captain Marvel and Magik slaying mutant purifiers, Hydra agents, and brood aliens. Unless you despise action RPGs like a fury of a thousand suns, this free-to-play game can cater to your inner Diablo and Marvel fanboy cravings.
---

Grim Fandango: Remastered (PS4) – Why? Because it's still one of the best point-and-click games ever, but now with revved-up graphics. Plus, Dia de los Muertos!
Journey (PS4) – The game with the best wordless story this year, hands down (of the games I played, anyway). It's incredibly beautiful as well.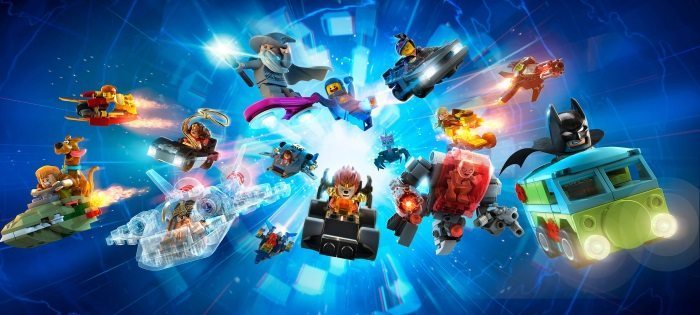 LEGO Dimensions (PS4, Xbox One, Wii U) – Quite possibly the greatest game of all time. Improves on the gameplay of all the previous LEGO games, and you get to play with actual, real-life LEGOs! Sometimes while playing the video game! 
Jonathan is an avid self-proclaimed connoisseur of films, video games, music & comics. Prefers screwdrivers over martinis. Fears oblivion.
---

Drop a Facebook comment below!

---