LEGO Dimensions enters into a very crowded Toys-to-Life market. Not only do we have a playset for perhaps every genre available at the moment ranging from Superheroes (Disney Infinity), IP specific (Nintendo amiibos), Star Wars (Disney Infinity again) and the IP resurrecting (Skylanders), Warner Bros and LEGO deemed fit that the space allows for another player for that piece of the pie.
In an extremely bold statement, Warner and LEGO have revealed a release schedule that stretches to last till May 2016. And this is but only wave 1 of their release.  They have entered the arena with a solid game plan and are looking to achieve top dog status.
LEGO is no stranger to Toys-to-Life games as they have already experimented with the concept through their regular LEGO Collectible Minifigure releases. In the recent releases, each minifig pack comes with a redeemable code that allows you to play as your minifig online. They probably felt the time was right to turn up the dial and ensure that every one would love to get their hands on the new LEGO Dimension.
If you're totally new to the concept of Toys-to-Life games, we hope that by the end of this article, you'd be well versed if LEGO Dimensions is worth plunging into.
Depending on where you live, Amazon might be able to provide free shipping to your country. For me, at least, Singapore is one of the eligible countries for free shipping!
All great adventures need a solid launch pad
This is where it all starts – to kick things off you'd first need any of the current gen console gaming systems (PS3, PS4, Xbox One, Xbox 360 or Wii U). Next, you would need to pick up the LEGO Dimensions starter pack.
Staying true to LEGO form, the entire gateway as seen above would need to be assembled before even the game starts. The fun literally starts way before the game disc is even popped into the console.
Accompanying within the starter set would be Batman, Gandalf and Wyldstyle which covers across 3 hugely popular IPs in their own right ensuring that right out of the box there's definitely a character that would easily appeal to any age range.
In all sense of the word, the LEGO gateway is truly the start of an extremely long ride with even more characters and packs to purchase. This is where we see how far that rabbit hole goes…
Your resolve will be broken
Warner Brothers  and LEGO have conveniently released 7 packs to accompany the release of the game. Each pack is broken down into 3 types to help make things a bit more affordable depending on what you are looking to get out of the game –
The cherry on top
Unlike other toys-to-life games, LEGO Dimensions reminds itself what made it appealing in the first place. LEGO Minifigs are pretty much the hottest commodity in any regular set which is why the ability to remove the toys from their bases the biggest draw of LEGO Dimensions.
@BenRelics Minifigures can be removed from their bases and can travel at speeds of up to 88mph! #BreakTheRules

— LEGO Dimensions (@LEGODimensions) April 14, 2015

While it remains to be seen if the bases can function without the figs or vehicles on top, the fact that there will be exclusive figures only available via LEGO Dimensions sets that will make it a sure hit with LEGO fans.
For the love of me, this Slimer fun pack would go perfectly with my LEGO IDEAS Ghostbuster ECTO-1 but it will only be releasing in May 2016!
I'm thinking there will be a great secondary market created from all these as fans might simply sell away parts of each pack that they do not need.
I'm sold! Where do I start?!
To kick things off you would need to purchase the LEGO Dimensions Starter Pack which sets you back by USD$99.99 –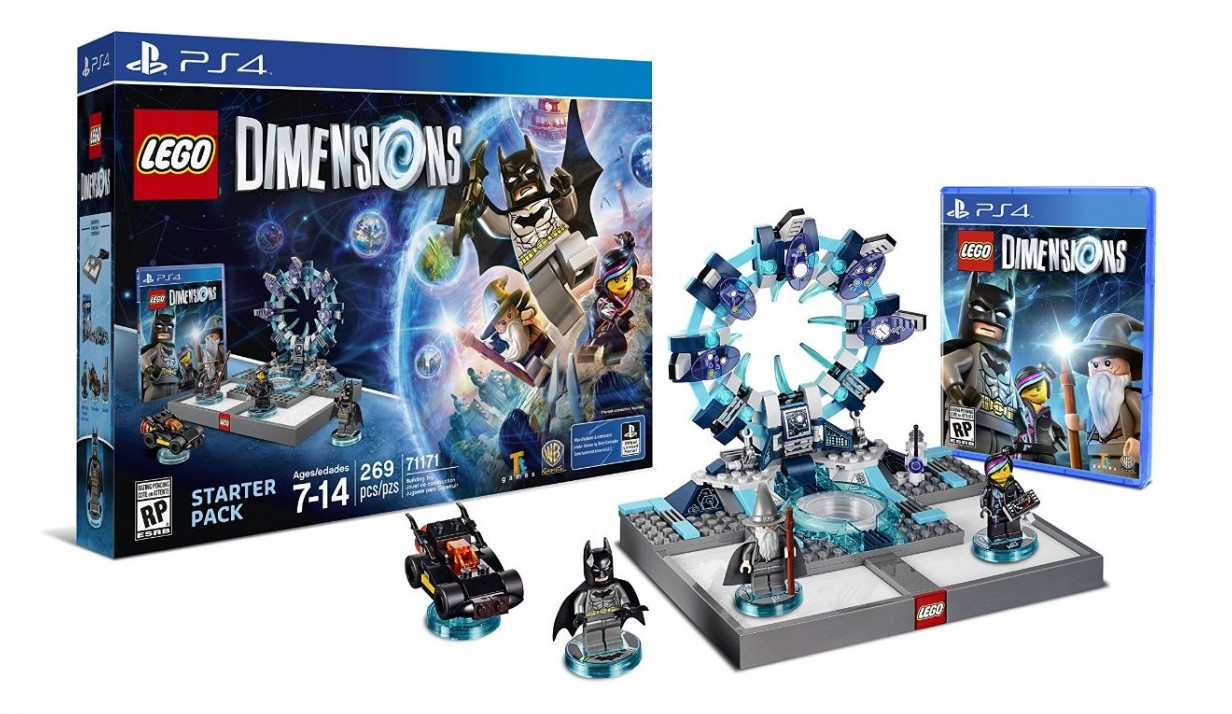 Then at release, depending on which IP appeals to you the most, we've broken down on how much possibly you would need to invest right from the start.
Level Packs:
Back to the Future fans will enjoy a grabbing a level pack that comes with Marty McFly.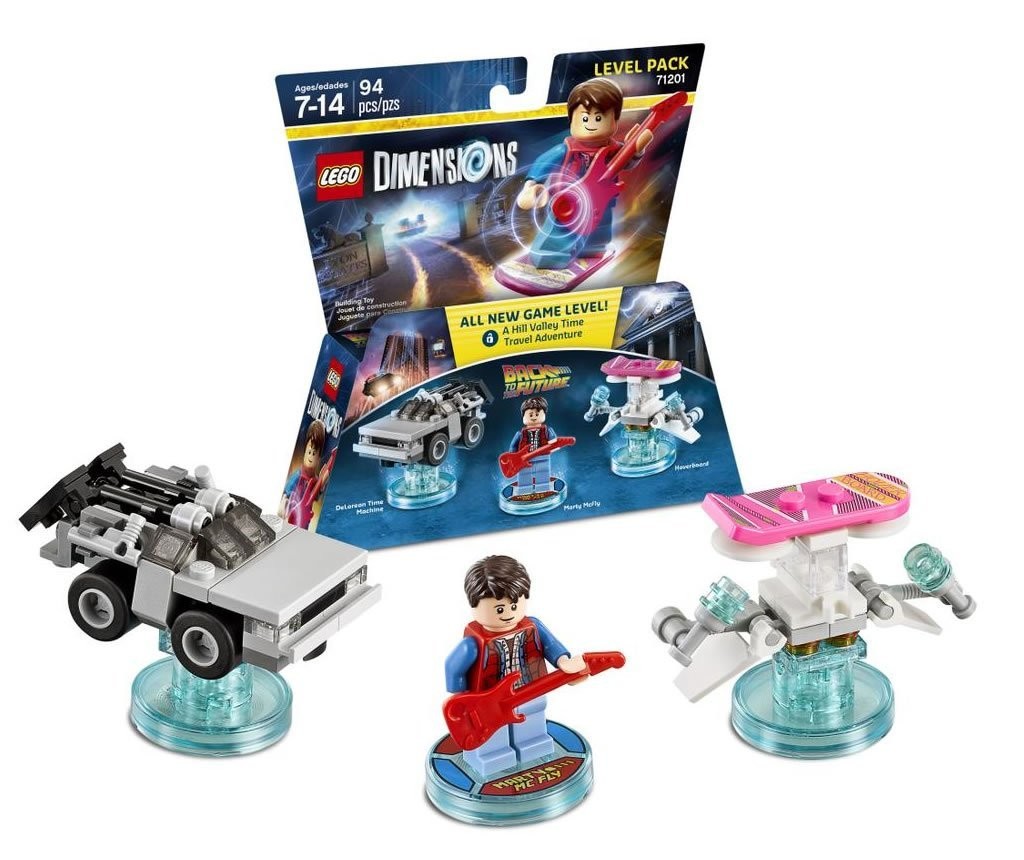 And if that does not appeal to you, the Simpsons Level Pack will have their own fair share of fans as well.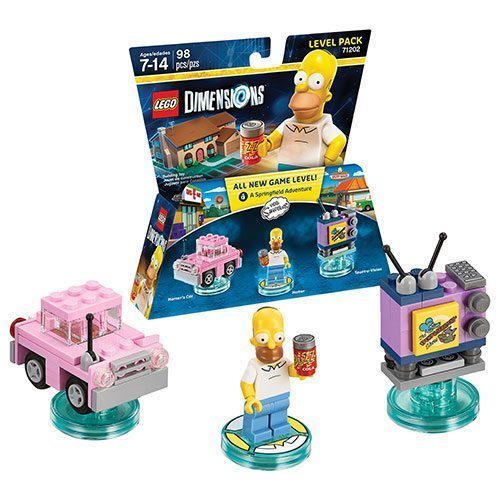 Lastly, we have the Portal 2 Level Pack also standing as well, which I feel could be replaced with a much juicer IP from the start.
Team Packs:
For team packs, we have Jurassic World and Scooby Doo to kick things off.
Fun Packs:
This is where is gets all confusing. The release of each fun pack will be coming out in waves all the way til May 2016. So there, is a good possibility that the pack you are looking out for might be months down the road. But, from the get go itself, you would be able to purchase 15 assorted packs ranging from Ninjago to The LEGO Movie.
Out of the 15, only two IP releases that will see their entire announced range being sold from the start would be Lord of the Rings and the Chima series. For the most synergy, I'd say that grabbing the Lord of the Rings fun packs may make the most sense considering that the start comes with Gandalf.
A mech?? This is the one we want. In addition, another fun pack featuring Jay is a timed exclusive with Toys'R'Us so sit tight in the meantime.
From pretty out of no where, LEGO spawned another amazing line of products with the LEGO Movie. And, it's pretty amazing that the appeal goes this far after the movie has been released. There will be 3 fun packs for this series.
Combining together with Gandalf, the Lord of the Rings packs are complete right from the start.
No enemies yet from this pack until the subsequent Joker team pack in 2016. We'll just have to do with the good guys first!
Once again, Toys'R'Us has snagged another timed exclusive in the form of Laval. Pretty sure this would be the top seller for them.
Do I need to buy them all?
Depending on how much a completionist you are, there is no real need to further every pack out there. However, you do need to purchase at least one of each IP in order to unlock the corresponding world. At launch, this is what you might want to grab –
In total, this would set you back by about US$315 and gives you access to all the Adventure Worlds right out of the box. If you've ever wondered how Homer Simpson might fare against GLAdOS, this would be the option for you.
While you don't really need to buy them all at one go (it would hurt the wallet very much), it might be more prudent to focus on the few IPs that you'd really enjoy playing.
What's next?

Here's a nice outline on what we can expect to see in the coming months. Warner and LEGO have been nice enough to pace each wave out to roughly 2-3 months per release.
Personally, I can see myself holding back until January before leaping in with Ghostbusters. Be sure to pop by Amazon and attempt to see if LEGO Dimensions ships to your country for free, small savings go a long way. Hopefully, this guide has been helping in giving you and your finances an indication on how big a hit it can take. Happy building!
Gerald currently straddles between his love of video games and board gaming. There's nothing that interests him more than trying out the newest and fanciest gadget in town as well. He dreams of publishing a board game sometime in the future!