It's easy to form the notion that toys are meant for kids but that assumption misses out on the many features of toys as engaging tools, and denies the therapeutic benefits of owning and playing with them, even for adults.
For Singaporean toy photographers such as Johnson Foon, such action figures have transcended the social stigma attached to them, and are now part of something much bigger. In fact, his work will be featured in Geek Culture's very own Charity Auction 2020 as part of our combined efforts to give back to the community during these strange times.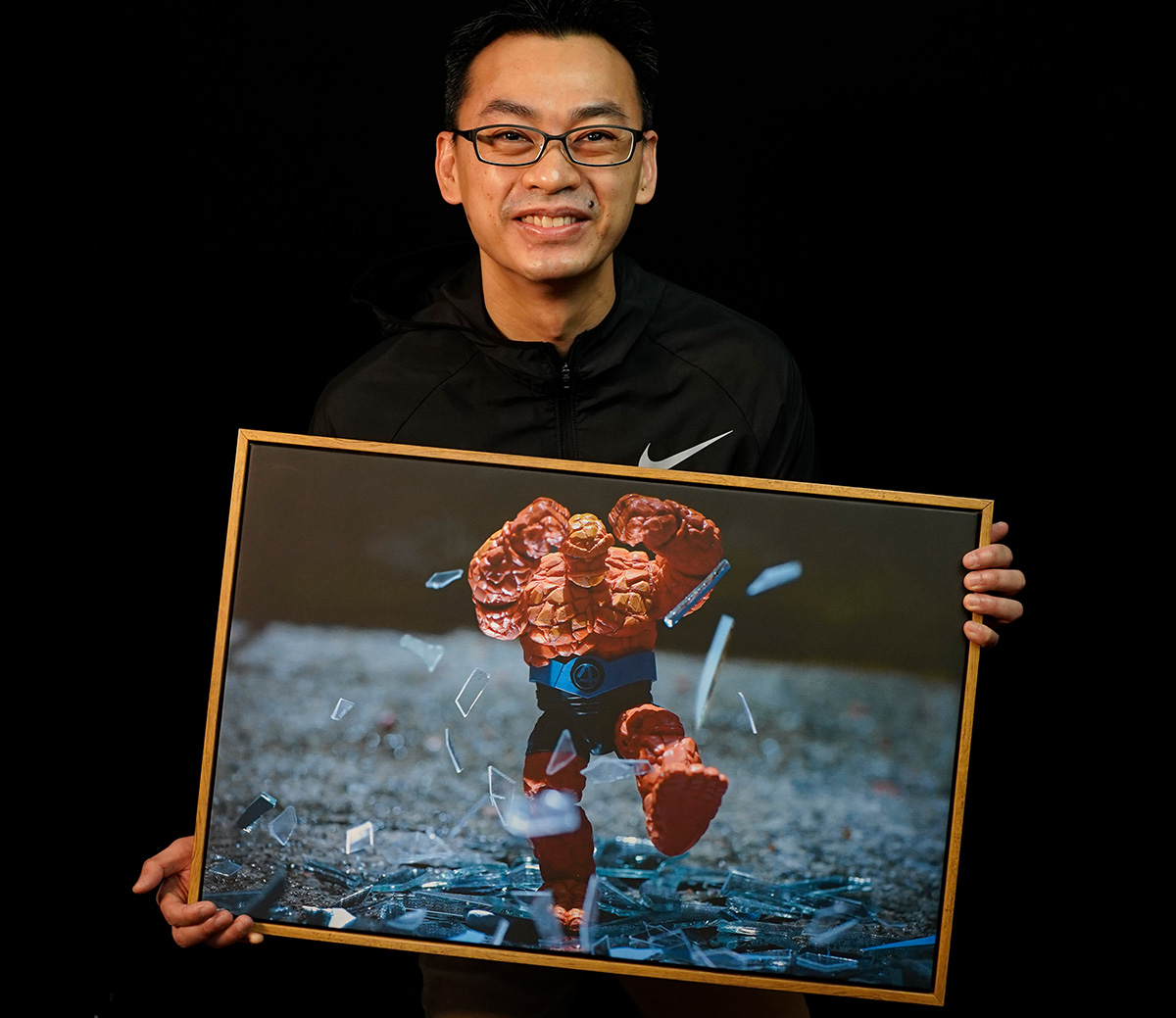 Alongside other Singaporean toy photographers such as Sunny Ang, Joel "Tiger" Magno, James Xie, and Ken Loh, Johnson has been hard at work scouring the island for the best spots to showcase Marvel Legends action figures to capture these figures in their most epic moments.
Each photographer has picked from a pool of Marvel Legends action figures sponsored by Hasbro Singapore before embarking on their respective shoots in late September and early October. As a massive fan of 2005's Fantastic Four movie (y'know, the good one), Johnson was inspired to pick Ben Grimm/The Thing as his muse.
"I like the rock details on The Thing, as he looks mean and angry. It gives him a more outstanding look," says Johnson, speaking to Geek Culture about his creative process behind the shots.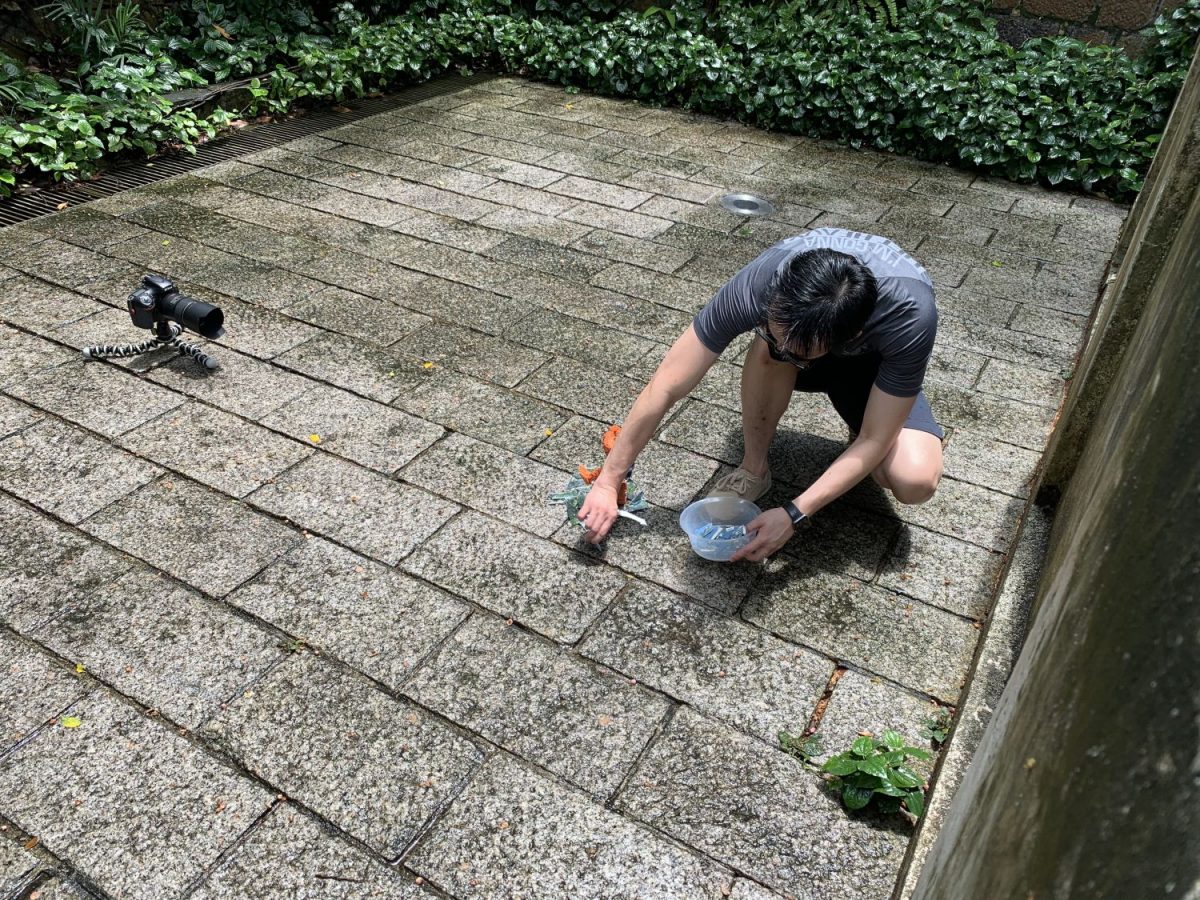 Primarily a photographer who is more familiar with toy brands such as S.H. Figurarts, NECA, and LEGO, Johnson actually found the articulation on the Marvel Legends figures not as "flexible" and the alternate accessories such as hands and weapons "not as many" as what he's used to. Thankfully, their robustness made up for their lack of flexibility, which made posing them much more bearable during shoots as they would drop from time to time due to a lack of balance. Also, he commends Hasbro for doing a great job in improving the detail and overall quality of the action figures over the years.
And though it might not look it, Johnson actually endured a bit of Singapore's tumultuous weather to achieve the above shot. It was "raining cats and dogs" on the day he went to shoot at Fort Canning Park, and so he had to wait for the right timing for the sun to come out once more to get the perfect lighting conditions.
This was slightly more challenging (and fun) as he wanted to capture the reflections of the sunlight onto the broken glass lying around The Thing (and with a couple more bits falling over his head, thanks to Sunny's help)) to simulate the effect of him crashing onto the broken mirror. And the result is a scintillating piece of work that perfectly captures how Ben Grimm loathes his Thing alter ego as a result of the Fantastic Four going through the freak accident in their spaceship that transformed them into the iconic superheroes we know and love today.
"I recalled when I first saw Fantastic Four in 2005 when Ben Grimm was transformed into a large rock-like creature. I could see that the character didn't like the appearance of what he had become. When I was given the 'Shattered' theme by Geek Culture, I immediately thought of placing him against bits of broken glass to project that he doesn't like how he looks in the mirror and goes on to break it," Johnson explained.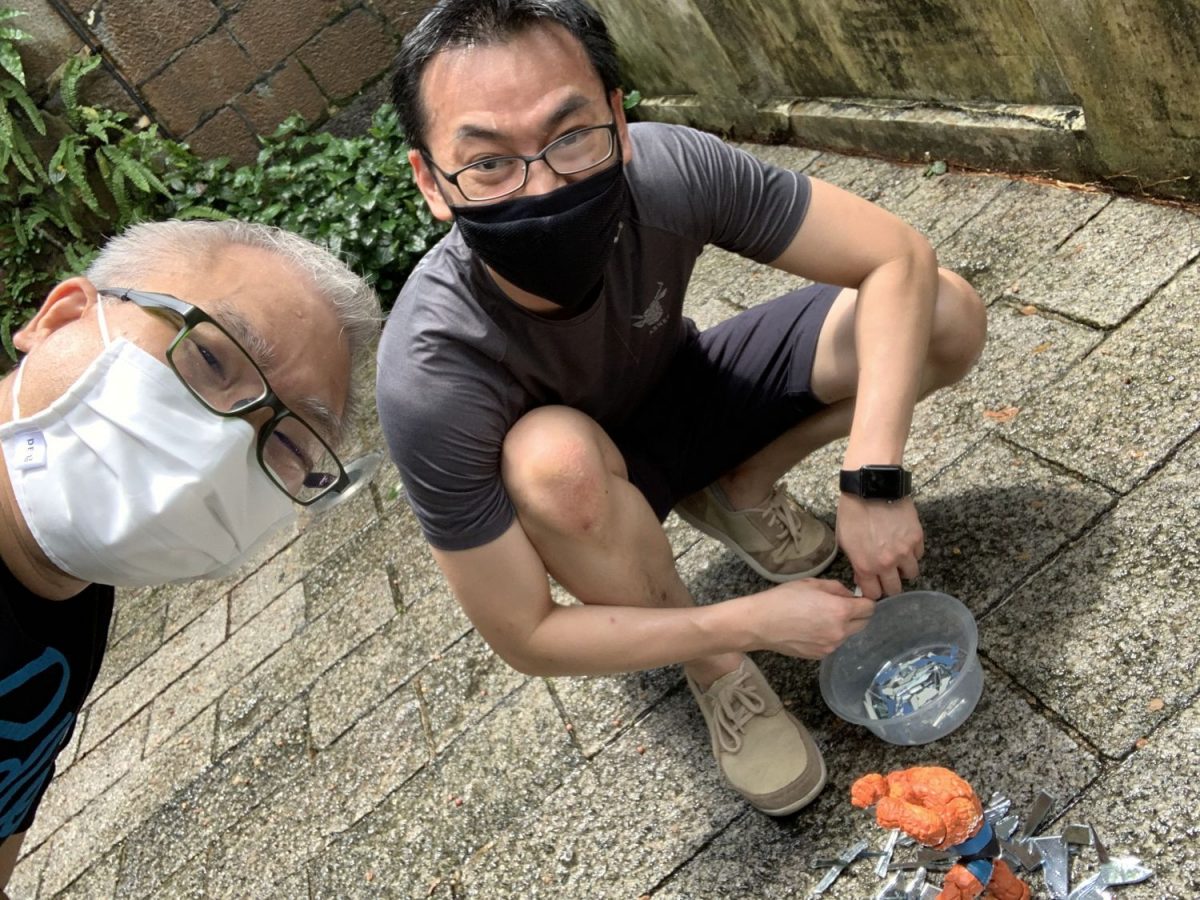 He also brought with him Ryan Reynolds' Deadpool and Josh Brolin's Cable from 2018's Deadpool 2. And capturing the affable love/hate relationship between the two Mutants, he had Cable cradle Deadpool in his arms in loving and comical fashion.
"I got this idea from [Deadpool 2], in the final battle scene when Cable sacrificed his last charge on his time-traveling device to save Deadpool from a bullet. Deadpool appreciated [the gesture] and thanked him. This gave me an idea of using Deadpool's hilarious character to craft my own scene by imagining how Cable would have saved Deadpool from an exploding vehicle. Hence, the title of this shot is called 'Deadpool's Hero'," explains Johnson.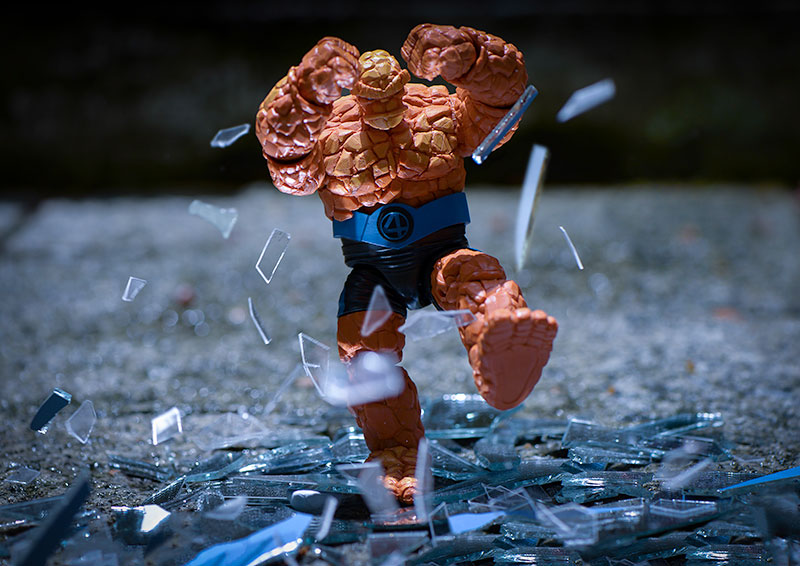 The best part about this whole process is that Johnson got to do what he loves most, while being able to give back to society with his works. And with most folks staying at home these days, he hopes that more will try out toy photography while finding inspiration to shoot in the comfort of their own home, and see that it "can also become one of the trending hobbies in Singapore."
"I am happy that we can use toy photography as a hobby to help raise funds for charity," said a proud Johnson when asked about how he feels being part of the Charity Auction. And indeed, one can tell just by the painstaking process he went through just to get these stellar shots.
The curated photos that Johnson and the other toy photographers will then be printed and framed in A2 size, and then auctioned off to buyers as part of the auction. All proceeds will go to the local non-profit organisation Blessings in a Bag, which is aimed at assisting low opportunity, under-resourced youths, as well as empowering the community to help support one another. The posters and postcards are all printed by Fotohub.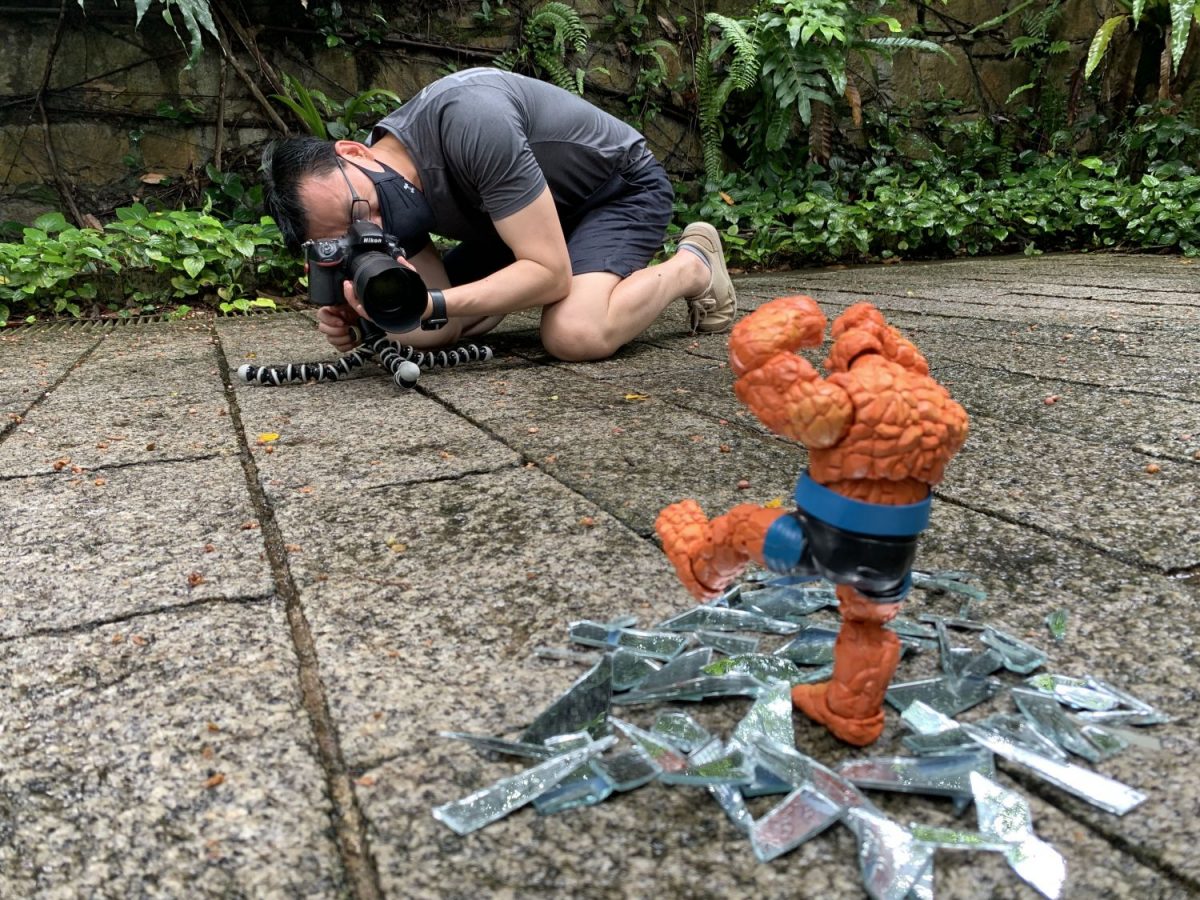 The charity organisation first started as a volunteer-powered community with the goal of providing every child and their families in need of help with the essentials they need to not only survive, but thrive. Blessings in a Bag partners with social-service organisations to help serve communities in need through donations or incentivised programmes to better empower them to take charge of their lives.
They have previously collaborated with companies such as Amazon Singapore whereby the e-commerce cooperation encouraged members of the public to donate to the non-profit organisation by purchasing items that BIAB needs through its wishlist on Amazon.sg.
Geek Culture's inaugural Charity Auction is running from 30 October till 30 November 2020, and will be held on the campaign's Give.asia page.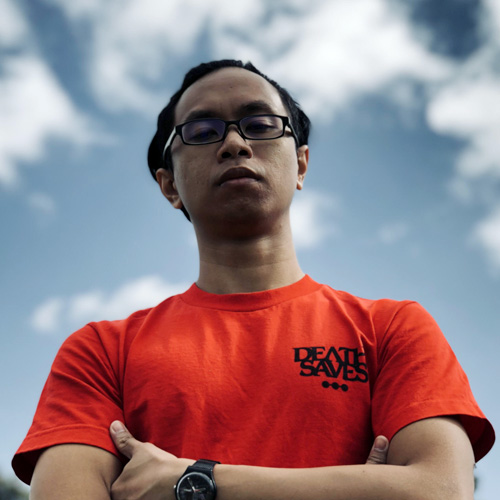 Marion has a serious RPG addiction. Sometimes it bleeds into real life; he forgets to sleep because he thinks he has a Witcher's body clock. Forgive him in advance if he suddenly blurts out terms such as "Mind Flayer" and "Magic Missile", because never once does he stop thinking about his next Dungeons & Dragons game.