As if going into first-person and virtual reality is not enough to scare the pants off you, Resident Evil 7 biohazard's marketing has now caught on to a new scent quite literally. Introducing the official RE7 candle, aptly named the "Resident Evil 7: Blood, Sweat, and Fears 4D VR Candle." Now you can play the game, see, hear, feel, and now smell the dank surroundings of the ominous Baker mansion!
Apparently, it smells like "old timber, leather, and maybe some blood…" and can last up to 20 hours, enough to get you through the game perhaps? Either way, if you truly want that immersive experience, you can get yourself the candle for the cool price of US$15.99 at the link above.
As one comment says, ">16 bucks for a dumb candle that smells gross. 10/10 Capcom does it again." Indeed.
READ ALSO: PS VR Resident Evil 7 is the ONLY Way to Play the Game!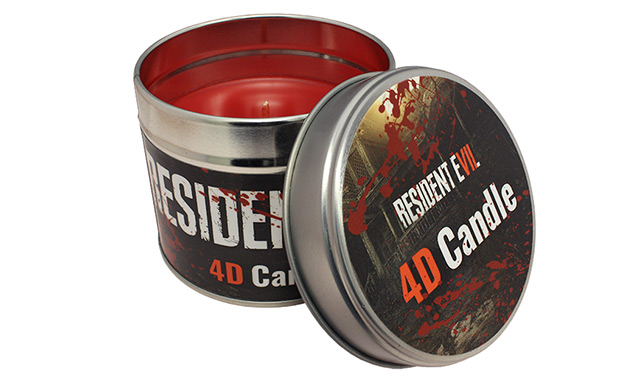 Jake is a full-time trophy hunter and achievement gatherer on consoles, and part-time Steam Sale victim. He has a thing for Batman and awesome statues, and running out of space for both. Send help.
---

Drop a Facebook comment below!

---