Team Flash eSports is back, and this time, they want to play for bigger, more influential stakes.
Terence Ting, formerly of Flash eSports, is throwing his hat into the ring once again with Team Flash. The gamer turned digital marketer is bankrolling his second foray into the eSports arena with his newly minted digital agency, Flash Communications.
The end goal is not only to own the games played, but to also position Team Flash as an eSports influencer network that brands can tap into. Thus, using an existing pool of recognisable faces to market their wares.
Terence explained that the previous iteration of Flash was focussed exclusively on sponsorship and player contracts as our main source of revenue, which was reliable but ultimately difficult source of income.
"Team Flash will ultimately look to groom new upcoming talent and remarket them as key influencers of our generation.Through this model, we believe we can establish legitimacy and bring about a strong dollar value to our industry. Brands will eventually start to look towards our influencers, and discover that eSports is in fact one of the best channels today to not only deliver what they're selling but also any key messages they wish to put out to the Millennial and Gen Z audience, who essentially are the future."
Narrowcasting is the new broadcasting
And it is not as if the teammates from Team Flash are unknowns, as he has managed to sign on credible champions to lead the charge.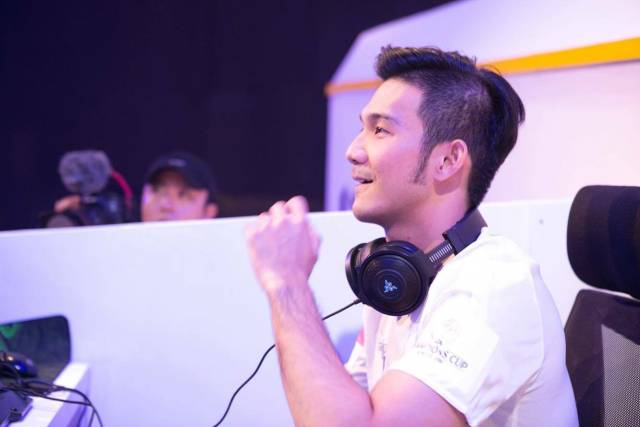 Team Flash has secured the good graces of Chiang "Hibidi" Wen Jun, who recently bagged S$86,700 by placing third in the world's biggest Fifa Online 3 tournament.
But the realm of eSports is tumultuous considering that in the process of securing Chiang, fellow team mates, Amraan Gani "Amraan" Musa Bakar and Joseph "Zarate" Yeo Jia Hui, did not make the cut to Team Flash. This is only weeks after their win in Thailand.
Terence conceded that he was "keeping a close eye on Amraan though", and that "there might be some movement before the end of Q1".
"With the signing of hibidi and Vestigial, we have already established a strong foundation in terms of having the top playing talent in Singapore housed under our brand," explained Terence.
"We are looking to eventually become the main staple eSports brand in the region, similar to what internationally known brands like Evil Geniuses and Fnatic have achieved in the other side of the world. Southeast Asia has had no prominent eSport brand as of yet and we are here to be nothing less than first."
The model is not entirely new, but one that is still hard to quantify. Soccer jerseys are sold out on the names of Messi and Ronaldo but it would be tricky to see if food, gadgets, games and fashion, would be able to see the same uptick in popularity after being backed by a well known eSports personalities.
It's one thing to sell an individual from the world stage to South East Asia and another to sell South East Asia to the world.
In our conversations with Ting, he strikes us a man with conviction and vision.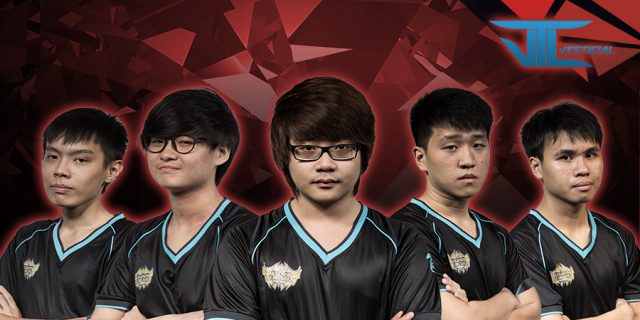 The fortunes of a revitalized eSports like Team Flash cannot be built upon a single vertical when the gaming market is huge. Thus, joining the Team Flash family would be Vestigial, a League of Legends team, who recently placed joint 3rd/4th at the 2016 Garena Premier League Summer Split.
Team Vestigial has been anchored around Lim "LY4" Yang and suffered the least fragmentation after their transition to Team Flash.
Team Flash is also looking to build upon their learnings, and begin a machinery to seek out new talents in the eSports arena, groom them and eventually market them to brands seeking to tap into their unique sphere of influence.
According to Ting, the process will be continuous as established talents within the Team Flash stable will be eventually repurposed as mentors for the upcoming talents. Because, at the end of the day, eSports like any other professional sport relies heavily on reflexes which slow over time. If this works out, brands will always have fresh talent to promote their goods as gaming as an industry is not looking to slow down anytime soon.
"We 100% believe in the sustainability of our business model and our end-goal is to ultimately make eSports an accessible and legitimate career option not just in Singapore but around Southeast Asia as well, with a particular focus on the Indonesian market this year."

Given that the previous iteration of Team Flash had a good run of close of five years from 2010 to 2014 things could be looking upwards for Ting and company. We are now in an era where prize pools have risen as high as US$20 million. There's plenty of cash to be made and Team Flash aims to hold all the keys of influence in this part of the world.
Otherwise, as they say, third time's a charm.
Gerald currently straddles between his love of video games and board gaming. There's nothing that interests him more than trying out the newest and fanciest gadget in town as well. He dreams of publishing a board game sometime in the future!
---

Drop a Facebook comment below!

---