In the midst of hunting all the fearsome beasts you encounter in Monster Hunter: World, sometimes you just need to take a break. There's no better place for that than at the canteen, where master Palico chefs prepare you a stellar meal. These adorable feline-esque creatures are a welcome change in scenery as they whip up a scrumptious and indulgent feast just for you.
Watch this talented team of furry chefs in action:
Inspired by the game, fan 'reinatofu' re-created the exact meal you see in the clip above with astounding precision, complete with skewered prawns and chicken wings, prawn paella, a huge lobster tail dipped in soup, and massive hunks of meat.
Reinatofu's re-creation: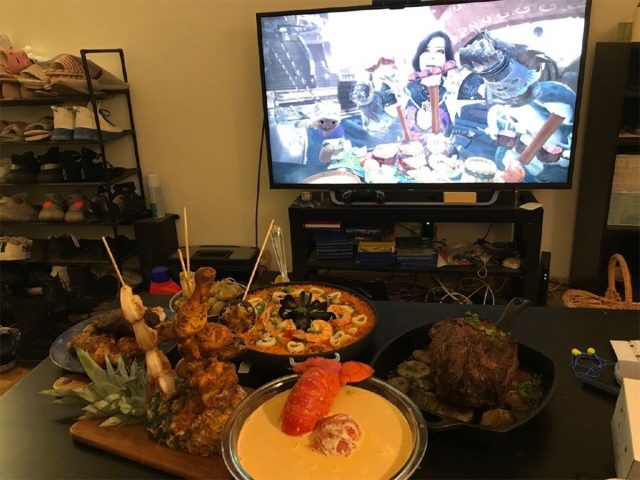 In-game food comparison: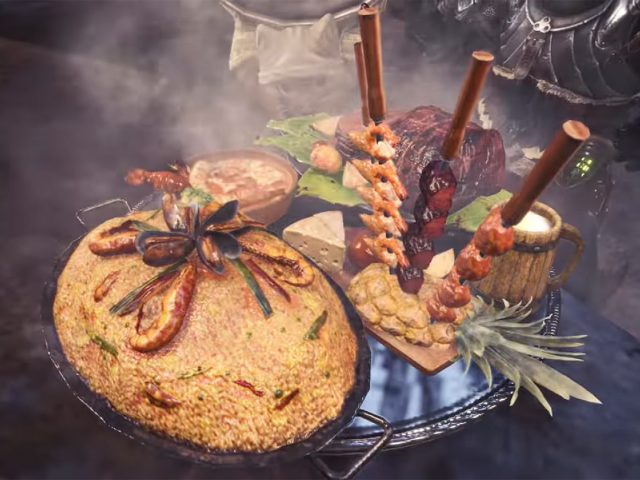 All you need to finish off this feast is a hearty tankard of ale! Although I doubt that this is a portion for one, despite the voracity with which your character in Monster Hunter: World gobbles down the entire meal.
Check out the full album of re-created food photos over at Uniiicom's Facebook page.
Joyce is a language nerd whose idea of a good time includes speed-solving Rubik's cubes and binging Netflix, all fuelled by drinking many, many mugs of tea.
---

Drop a Facebook comment below!
---