The anime fever is running hot, especially with the current Fall 2022 slate winning fans over with heavy hitters like Bleach: Thousand-Year Blood War Arc, Chainsaw Man, Blue Lock, and Spy x Family. It's hardly surprising that Disney is looking to ride the hype, as it enters 2023 and beyond with a new anime line-up for Disney+.
Revealed during the Japan presentation at the Disney Content Showcase APAC 2022, the list shows off four projects in the pipeline: Murai in Love (Murai no Koi), PHOENIX: EDEN 17, Project BULLET/BULLET, and Synduality, and here's a quick rundown on each of them.
---
Murai in Love (Murai no Koi)
A romantic comedy based on the manga of the same name, Murai in Love follows Tanaka, a high-school teacher who loves dating games, and Murai, a student who tries to dress like the character in the game to win her heart. A new concept video was revealed at the event, with no release date announced just yet.
PHOENIX: EDEN 17
The unfinished series by the godfather of manga Osamu Tezuka, PHOENIX: EDEN 17, has gotten a first trailer. In it, we get a first look at the main character, Romy, who embarks on an journey to Eden 17, where her partner went to start a new life. However, all life on the planet has been exterminated, leaving her to struggle even more when the title comes exclusively to Disney+ sometime in 2023.
Project BULLET/BULLET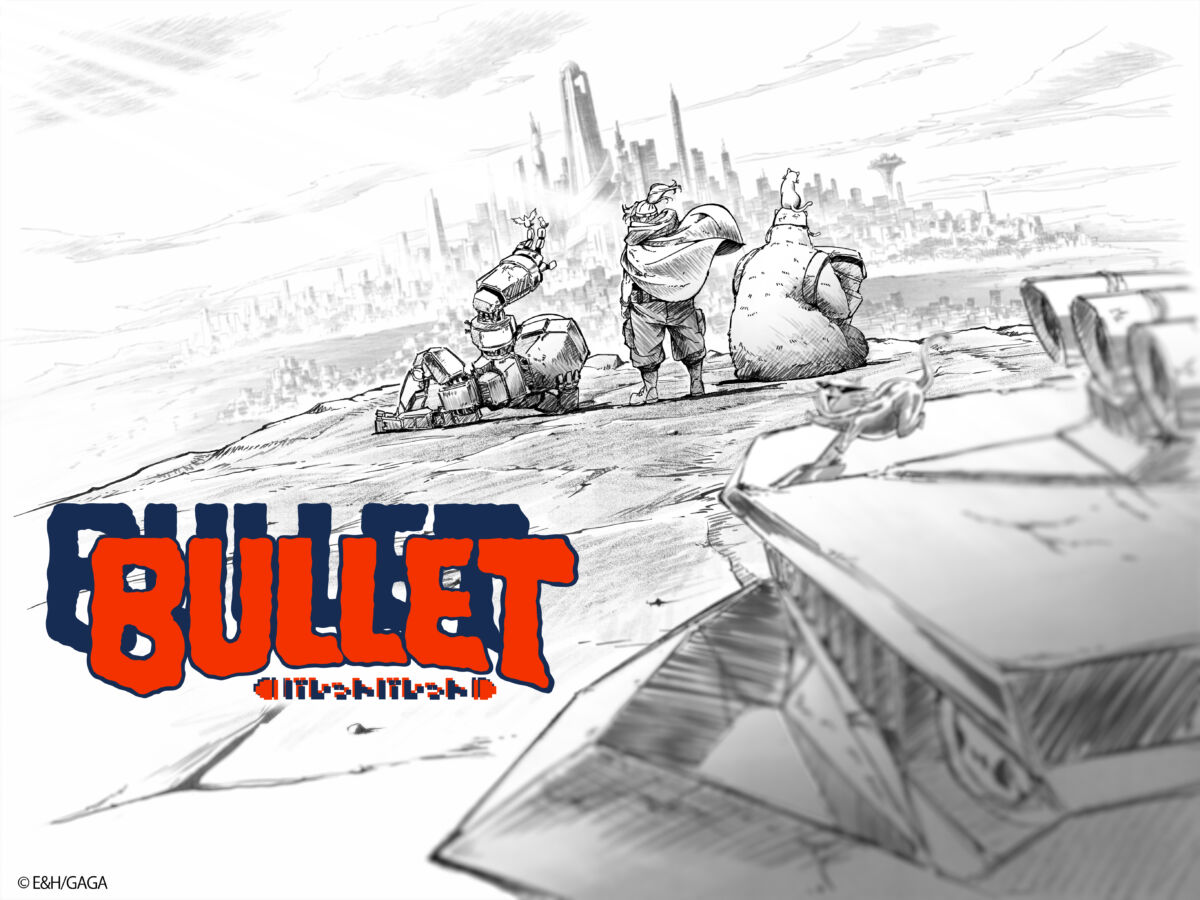 Fans of Jujutsu Kaisen, rejoice! Anime director Sung Hoo Park is currently working on an original project titled Project BULLET/BULLET, which has been in the works for a decade. Park's studio E&H production and GAGA are producing the series, though not much else has been revealed about it. An earlier sketch seems to place it as a post-apocalyptic science-fi title, however.
Synduality
The mixed-media project created by Bandai Namco Entertainment, Synduality, has received a second teaser, promising plenty of shooting action and combat sequences. It will share the same sci-fi setting as its video game counterpart and is slated to premiere sometime in 2023.
Tokyo Revengers: Christmas Showdown Arc
Tokyo Revengers: Christmas Showdown Arc isn't a new announcement per se, as it was already announced prior to the showcase. What's new, however, is the updated visuals for the sequel anime, which is releasing January 2023, with a second part opening in Summer next year.
---
With more anime titles added to its catalogue, Disney+ users can look forward to having more entertainment options when 2023 rolls around. This is on top of the other popular offerings that are already on the platform, including Spy x Family, Jujustsu Kaisen, My Hero Academia, and Haikyuu!!.