DC's latest flick Blue Beetle has beat Barbie at the domestic box office. The movie claimed the No.1 spot despite a soft debut of US$25.4 million. Globally, Blue Beetle took flight with US$43 million.
After four consecutive weekends in first place, Barbie is now standing in second place with US$21.5 million. Thus far, Barbie has generated US$567 million domestically in five weekends. The movie has also surpassed The Dark Knight as Warner Bros' highest grossing domestic release. Barbie only took 17 days to cross US$1 billion at the global box office, cementing Greta Gerwig as the first female director to hit that milestone.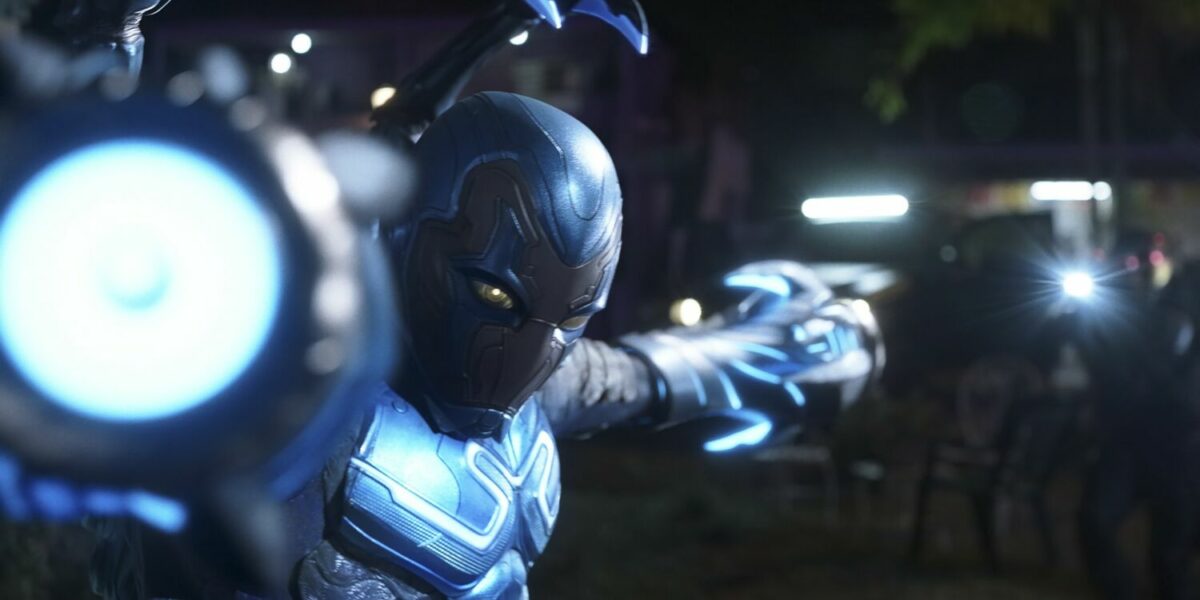 Blue Beetle is the third DC film in 2023 after Shazam: Fury of the Gods and The Flash. With only US$43 million globally to start, it is one of the softest starts in the history of the DC Cinematic Universe. For reference, The Flash debuted with US$75 million globally while Shazam: Fury of the Gods stormed out of the gate with US$65 million. In all fairness, Shazam: Fury of the Gods followed a highly raved about first movie, and Flash is a high-profile DC character compared to Blue Beetle.
Directed by Ángel Manuel Soto, the movie centres college graduate Jaime Reyes, who gets chosen to become a symbiotic host to an ancient alien biotech relic that turns him into the superhero known as Blue Beetle. 
Xolo Maridueña plays Jaime Reyes/Blue Beetle and Damián Alcázar plays his father Alberto Reyes. Elpidia Carrillo is Jaime's mother Rocio Reyes, Bruna Marquezine is Jaime's love interest Jenny Kord, Raoul Max Trujillo is Conrad Carapax, Susan Sarando is Victoria Kord, George Lopez is Rudy, Jaime's uncle, and Becky G is the Scarab Kahji-Da.
Blue Beetle is now showing in cinemas and features two post-credits scenes. Read our review here.