It's time to geek up your workout apparel with Mizuno's latest line of Pikachu-themed sports gear and apparel.
The sportswear and accessories from the Mizuno x Pokémon Center collaboration will be sold exclusively at Pokémon Centre outlets and select Mizuno stores from 15 August and includes everything from track pants to windbreakers and towels.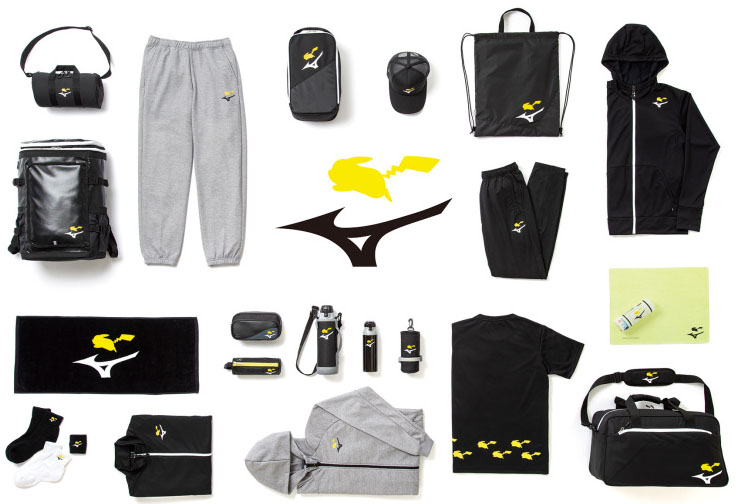 The sportswear and accessories sport both Mizuno's signature RunBird logo and Pikachu, both facing the same direction, as if both racing against one another to a finish line we can't see.
Given Pokémon's latest interest in healthy living among its fans, with apps for brushing your teeth, to an app that helps you sleep, as well as its highly popular Pokémon GO mobile app that encourages players to go out and about to catch Pokémon, this collaboration seems like a natural choice for the company.
Some key items in the collaboration include a heavy-duty backpack, equipped with tons of pockets and crafted from sturdy TPU tarpaulin. It will be retailing for 14,300yen (S$185).
As well as the Black T-Shirt that comes in both kids' size (3,850 yen/S$49.81) and in a unisex fit for adults (4,400yen/S$56.92). It features a whole team of Pikachu's dashing across the bottom of the shirt and is made from 100-percent polyester fabric.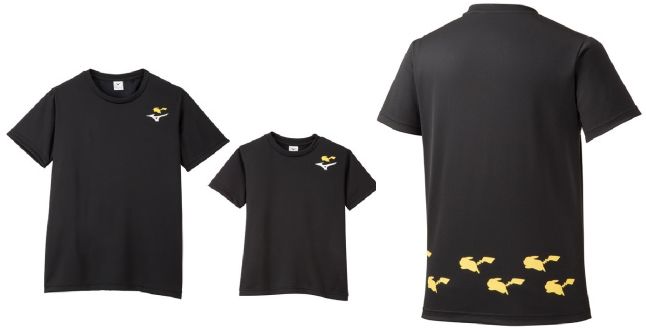 It is still not confirmed if these goods will be available outside of Japan.