The force is strong with Mattel and its new line of Barbies as they have just announced a collaboration with Lucasfilm, and have released a new line of Star Wars Barbies.
Paying homage to Star Wars: A New Hope, Mattel has released three new dolls modelled after iconic characters in the series. A Princess Leia Barbie doll seems like a given but this new collaboration also includes two Star Wars Barbies based on none other than Darth Vader and R2-D2.
The dolls are not exactly in Star Wars cosplay per se, instead it's more appropriate to say that these are looks heavily inspired by the various aforementioned characters from Star Wars.
With Princess Leia, Barbie is seen donning an elegant white gown with long cape-like sleeves that is reminiscent of the gown the princess is seen donning in the movie. A silver belt with the logo of the resistance helps to cinch Leia-Barbie's waist while her signature twin buns are given a modern twist with modern braids placed lower on the dolls head.
The designer behind the Star Wars Barbie collection, Robert Best, mentioned in a blog post that it was important for him to capture the essence of the Star Wars characters through subtle, notable details.
The R2-D2 Barbie has the most space-themed design out of the three dolls, looking like a mashup between a droid, Lady Gaga, and Arianda Grande. R2's iconic design is cleverly reimagined through the use of geometric shapes and its signature white and blue colour.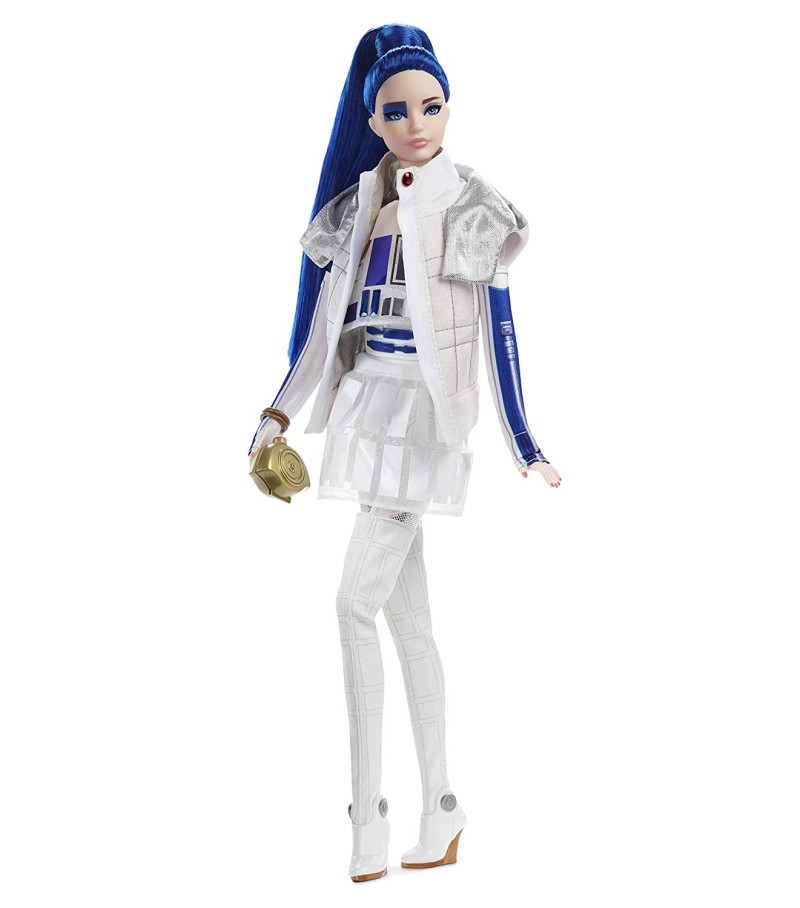 Aside from sporting a tall bright-blue ponytail, the doll also wears a white dome skirt and bomber jacket, and a "radar eye detail". Eagle-eyed fans will also notice the clutch the R2-D2 doll is holding is painted in C-3PO's shade of gold.
Darth Vader's doll easily looks the most menacing out of the three, with a sleek black bob that might be a nod to the Dark Lord's helmet. She is also rocking some oversized shades along with a shiny breastplate and a dramatic full-length black cape. A clutch that resembles Lord Vader's chest plate helps to complete her look.
With the final entry in Star War's Skywalker Sage, Star Wars: Rise of the Skywalker, hitting theatres in just a few months, it is to be expected that the series is the next in line (after Mattel's collaboration with X-Men) to be picked for a collaboration.
The dolls are currently available for pre-order at US$100 each and are scheduled to release on November 18.
---

Drop a Facebook comment below!