Too many superhero movies? Avengers fatigue? Well, not if Thanos has something to say about it.
The box-office numbers for Avengers: Infinity War in North America are still being tabulated, but the Mad Titan's reign is already absolute, with the third Avengers films laying waste to all other movies that dare to cross it.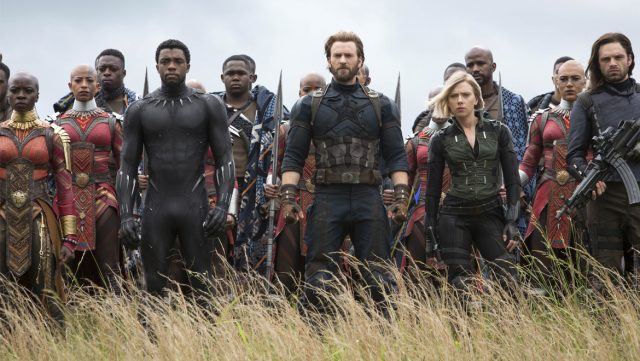 The culmination of 10 years of moviemaking magic across the Marvel Cinematic Universe is seeing Infinity War, which opened last Wednesday, April 25, rule the Singapore box office, with a Wednesday opening of S$859,209.
This has culminated in five-day box office gross of S$6,127,016 for the latest installment of Disney billion dollar franchise, making it the #1 Biggest 5-day Opening Weekend of All-Time (Wed-Sun) here.
It also holds the record of #1 Biggest Industry Opening Weekend of All-Time (Thu-Sun) here, at S$5,267,807.
At S$8.1 million, Thor: Ragnarok holds the record for 2017's #1 film in Singapore. Black Panther currently holds the #1 title for 2018, at S$9.7 million. With Infinity War's record-breaking opening weekend, it is poised to surpass Black Panther to claim the #1 spot.
The All-Time TOP 3 films in Singapore are conquered by Marvel: The Avengers (S$13.7 million), Avengers: Age of Ultron (S$13.1 million) and Iron Man 3 (S$12.6 million).
Starring Robert Downey Jr, Chris Evans, Chris Hemsworth, Chris Pratt, Benedict Cumberbatch, and just about every key player in the decade-long franchise, the movie sees the various heroes band together to take on Thanos, whose quest to gather the Infinity Stones will see him battle Earth's Mightiest Heroes.
Directed by the Russo brothers, Avengers: Infinity War is the most ambitious amassing of superheroes ever on the big screen and comes as Marvel Studios — led by Kevin Feige — celebrates its tenth anniversary. Singapore even had the honour of having Joe Russo, Robert Downey Jr, Benedict Cumberbatch and Karen Gillan grace our shores for a Red Carpet Fan Event earlier this month.
The film also mark's the franchises biggest Opening Weekend for the Marvel Cinematic Universe, as well as Disney biggest opening weekend to date, beating out the likes of the latest Star Wars sequels.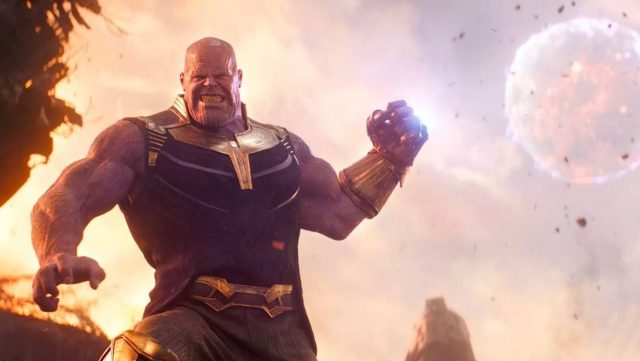 The same is also happening internationally, as the movie has surpassed Star Wars: The Force Awakens, and now holds the title of having the biggest box office opening in North America, raking in US$250 million over the weekend. Internationally, Infinity War has also overtaken Fate of The Furious (US$541.9 million) as the biggest weekend opening, with US$630 million overall.
Biggest Opening Weekend in North America of All-Time – Infinity War bests Disney's Star Wars: The Force Awakens ($248 million), with an opening of $250 million.
Biggest Opening Weekend Internationally of All-Time – US$380 million garnered in international markets brings Infinity War to a total of US$630 million worldwide. The previous record holder was Fate of the Furious at US$541.9 million. Fate of the Furious, however, had the advantage of same-day debut in China, therefore still keeping the record of biggest overseas opening with US$443.2 million.
Biggest Superhero Movie Opening of All-Time – DC's Batman v Superman held the crown of biggest opening globally with US$422.5 million, but now Thanos is here to claim it. Infinity War also surpasses Marvel's The Avengers, which held the North American record of US$207.4 million.
Biggest Disney Opening Weekend of All-Time – With Infinity War besting The Force Awakens, Disney now has a new record holder.
Infinity War has yet been released in the Chinese market, where the movie is only slated to open on 11th May. Avengers: Infinity War is set to hit record numbers once the dust settles, and Marvel Studios should look back with pride as a legacy is created. With Black Panther recently crossing into the top 10 highest grossing movies worldwide, Disney and Marvel are on a roll, and it does not seem to be slowing down.