Kryptonite, Doomsday and negative reviews are not enough to bring down Batman v Superman: Dawn of Justice. The Henry Cavill and Ben Affleck-led movie opened here with S$4.57 over the opening weekend, scoring the biggest opening weekend for Warner Bros. Singapore, as well as the best opening weekend Friday takings.
The 152-minute PG13 film also scored the fourth-biggest industry opening of all time in Singapore, with S$1.16 million.
The results are not surprising, as the epic superhero battle has scored a record breaking US$170.1 million opening in North America, making it the biggest opening weekend for a DC Comics movie, the best March opening ever, and the sixth-biggest domestic opening weekend of all-time.
Combined with US$254 million in box office at the international markets, the global haul for BVS currently sits at US$424.1 million. Our review for the movie is here.
Interestingly, this record breaking feat means that the top four movies with the biggest opening day results here are all comic book flicks, which shows that local audiences love their Super Friends.
Here are their numbers. (Do take note that in Singapore, movies open on a Thursday unless otherwise stated.)
Marvel's The Avengers (Opened Monday April 30 2012, 124 prints, screens unknown) – S$2.23 million.
Amazing Spider-Man 2 (Opened Thursday May 1, 2014, prints and screens unknown) – Figure unknown
Iron Man 3 (Opened Friday April 26, 2013, 99 prints, 180 screens) – S$1.7 million (Friday)
Batman v Superman: Dawn of Justice (Opened Thursday, March 24, 2016, prints unknown, 138 screens) – S$1.16 million
And in case you're wondering, Transformers: Age of Extinction (S$1 million estimated opening) rounds up the Top 5 Movies with the Top Opening Day in Singapore.
And in case you're also wondering, BvS is also fourth in the list of movies with the top opening weekend in Singapore.
Transformers: Age of Extinction – S$5.2 million
Avengers: Age of Ultron – S$5 million
Jurassic World – Figure Unknown
Batman v Superman: Dawn of Justice – S$4.57 million
Both The Avengers and Amazing Spider-Man 2 opened on Labour Day, so they benefited from an extra full day of screenings. Then again, Iron Man 3 opened on a Friday and it still managed to be in the top three.
Can Batman v Superman: Dawn of Justice stay on top, or will the appearance of Team Cap in Singapore give the upcoming Captain America: Civil War a boost?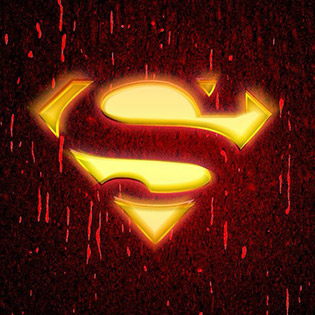 Hsals needs more space in his house, and more money in his bank account to pay for all the toys, collectibles and other geek related items that companies are churning out. Free-time? Girlfriend? Who's got time for those?
---

Drop a Facebook comment below!