When you're all but 3 feet away from some of the biggest movie stars on the planet, there is only one word to describe it – starstruck. And that is what thousands of Marvel fans in Singapore experienced at Marvel's Avengers: Infinity War Red Carpet Fan Event held at the Marina Bay Sands Event Plaza on April 16th, 2018.
Fans were reported to have started queuing for access to the event from as early as 1 am, just to secure themselves a spot to be an arms reach away from, Robert Downey Jr, Benedict Cumberbatch, Karen Gillan and Director Joe Russo. Joining them is also Avengers: Infinity War Executive Producer Trinh Tran.
And the stars didn't disappoint.
Turning up at 7:30 pm on the dot, the five of them slowly progressed through the length of the purple carpet, taking the effort to sign as many autographs as possible, and taking many selfies with their fans. They also stopped to answer questions from the media and send their love through the live streams.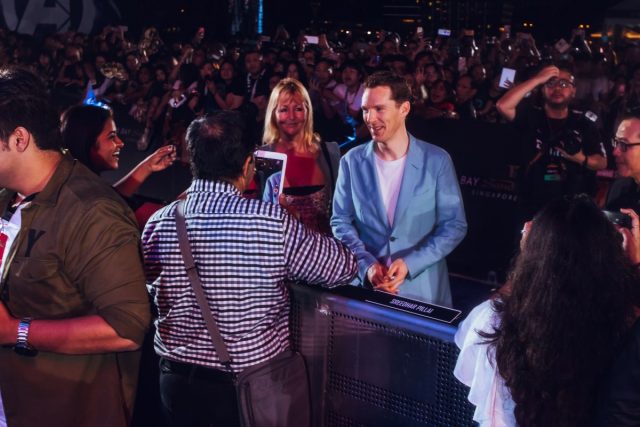 After being welcomed on stage, Iron Man himself had a big question for Director Joe Russo.
"So when can I read the whole script Joe?"
There has been so much that has been kept under wraps for this film that most of the cast themselves do not know the full plotline. Russo and Tran also said that they even had to go to the lengths of producing fake scripts to maintain the secrecy.
"Because Jeremy Renner (Hawkeye) is not in the posters, I think he's the only one who can defeat Thanos". RDJ drops a comment that could be a major spoiler, but we're guessing he has just been spending too much time on r/marvelstudios.
A few more questions and some photo opportunities later, we had to say goodbye to our beloved Avengers.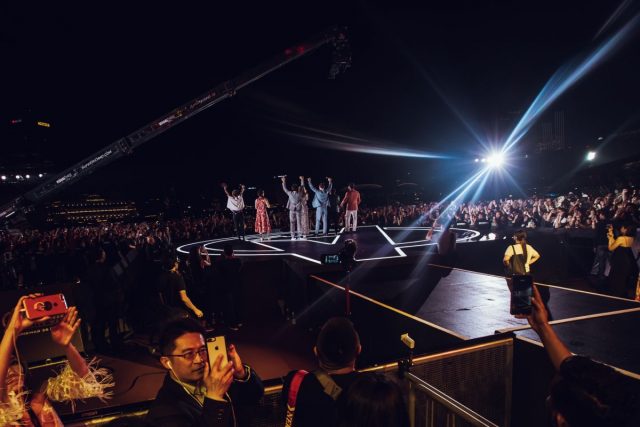 It is 8 days to the opening of Avengers: Infinity War in cinemas, and we cannot wait any longer.
And remember, no spoilers. #ThanosDemandsYourSilence