You can't spell Marvel without AR.
Since its launch in 2018, Lenovo's augmented reality (AR) headset, the Mirage AR only had one game it could play, Star Wars: Jedi Experience. Now, a year later, a new game is finally released on the platform.
In partnership with Disney, Lenovo has released a new Marvel AR game experience called Marvel: Dimension of Heroes, and it also comes with all new controllers to give players an immersive Marvel experience.
In the game, you get to play as either Captain Marvel, Thor, Dr. Strange, Star-Lord, or Black Panther, with your mission being to go back in time and save the world from Dormammu. Though this time, you will not be striking any bargains with this villain.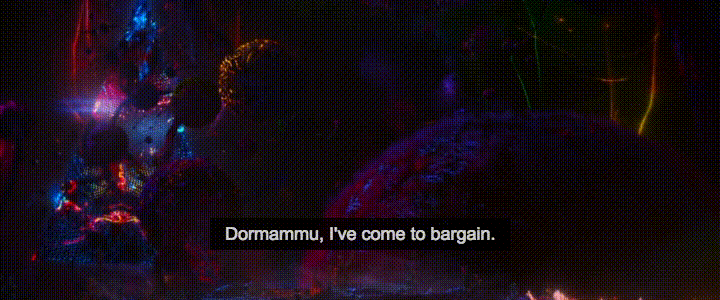 Unlike Jedi Experience which used a lightsaber hilt-like stick, Marvel: Dimension of Heroes comes with a pair of "Universe Controllers" which are essentially knuckle dusters with a pair of front-mounted buttons, and an analogue joystick on top. According to Digital Trends who got to try Lenovo's newly released game as well as controllers, the Universe Controllers felt "secure in your hand and won't fly off during animated play sessions, and crucially just like a regular console controller, they feel natural."
With the use of the Universe Controllers, you will have to blast away aliens sent by Dormamu and progress through the five timelines before taking the form of Dr. Strange to confront Dormamu for the final boss fight.
Aside from the controllers, nothing else has changed about the original Mirage AR headset. This means those who already own a headset can simply purchase the new controllers to get started with Marvel: Dimension of Heroes.
The game will also offer local co-op mode so you can pull a friend in to play along with you.
The new Mirage AR kit, which comes with the new Universe Controllers will be available on Amazon for US$240.