Thanks to its rich history, booming industry and increasing accessibility, anime has become an entertainment staple in almost every country around the world. Folks are familiar with iconic titles such as Naruto, Gatchaman, Dragon Ball, Bleach, Death Note, Ghost In The Shell, Gundam, but for every Attack On Titan that leaves the confines of Japan, there are about a dozen other titles that are only embraced by hardcore anime fans.
Issues with getting a credible dub, subtitle or even quality access to content has hampered the reach of anime, but as the genre celebrates its 100th anniversary, Netflix seems set to change the industry, one series at a time.
With millions of subscribers around the world, it is helping put anime on a truly global platform by offering instant access with quality subs or dubs, by the very guys who have helped shape the genre.
A new brand of anime
Despite common misconception that anime must be 2D animated series produced in Japan and based on a Japanese IP, Polygon Studio's Tadahiro "Tady" Yoshihiro, of BLAME! fame says it really isn't so.
"In Japan, anime is defined as cell-shaded animation. So even 3D cell-shaded animated series can be considered anime".
However, hardcore fans out outside of Japan are extremely reluctant to accept anything BUT the "standard" definition, especially because (until recent years) 3D animation had been considered to be the domain of Western and Chinese animation.
But due to the genre's rise in popularity internationally in the last few decades, global companies like Netflix have started to produce their own "western anime", in an attempt to break into the market.
Let's put it in another way. Without Netflix, we would not get a new Castlevania series, or Blame!.
While still a foreign concept to most fans, the idea of western anime has started to become more acceptable to a growing number of general fans globally, in no small part thanks to Netflix's Voltron: Legendary Defender, (a remake of Voltron: Defender of the Universe, which is itself based on Beast King GoLion). With its high quality production, visually appealing character designs and gripping story, it has set the standards and paved the way for the advancement of western anime. Just don't ask why the series is not available in some parts of the world through Netflix.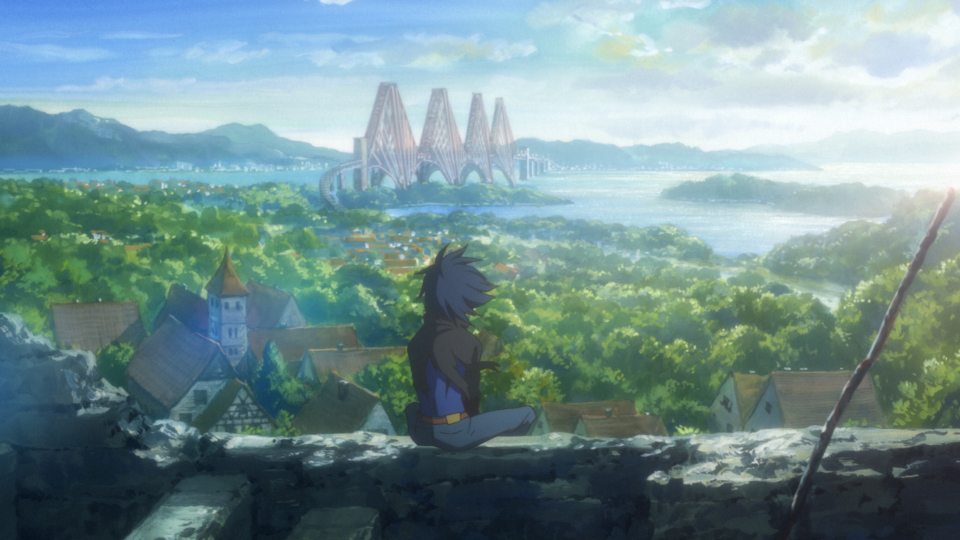 It's a big deal when Netflix has decided to invest in more East-meets-West collaborations, as it introduces the world to brand new Japanese IP such as B: the Beginning, and the remakes of classics such as Baki and Saint Seiya (Knights of the Zodiac).
Come on. A new retelling of Saint Seiya, one of the icons of anime that hasn't received as much love as its contemporaries.
Castlevania is a 21-year-old franchise includes over 30 game titles, various manga, one OVA (Original Video Animation) and, most recently, a Netflix animated series. Originally a Japanese horror-adventure game produced by Konami, the story follows the adventures of Trevor Belmont as he tries to take down the legendary Dracula.
While the rest of the titles were produced in Japan by Japanese creators, Netflix's Castlevania was helmed by showrunner Adi Shankar (Power/Rangers), written by Warren Ellis (Transmetropolitan) and animated in Texas. One thing that made this version stand out from the rest has been Ellis' contribution to world building, in the form of societal observations and criticisms — something not often found in mainstream anime.
On the flip side is Cannon Busters by LeSean Thomas (The Boondocks). The complete opposite of Castlevania, it is created by an entirely western team but will be produced in Japan by SATELIGHT (Senki Zesshō Symphogear).
On working with Netflix
During an exclusive visit to Netflix's Japan offices, Geek Culture had a chance to speak with some of the company's new crop of anime creators, who were happy with the way the media streaming giant was pushing anime.
Indian-born American film producer, film director, personality, and occasional actor, Adi Shankar, who is best known for his Bootleg Universe of unauthorized pop culture films, which include the incredible Power/Rangers, and is the showrunner on Castlevania, referred to Netflix as "a blessing to the arts and his best experience working in Hollywood".
He explained that Netflix allowed him to make the show for the fans, which made him very happy. Shankar had previously turned down an offer to produce a live action Castlevania series (by an unnamed company) in 2012 saying, "I did not feel like they respected the fans, the franchise or the characters."
Noting that the animation industry in America has predominantly targeted at young boys, LeSean Thomas said that working with Netflix allowed him to explore beyond the scope and that they were more focused on giving the creators the freedom to do what they wanted.
This is a thought that Shankar and Masaaki Yuasa (DEVILMAN crybaby) concurred with wholeheartedly, saying that they was allowed to try darker things, including violent or sexual scenes, which they would not have been allowed to with regular television.
Yoshihiro pointed out that working with Netflix allowed them to reach out to more audiences, and gave them opportunities to allow people to become new fans of the genre, simply because of its accessibility. This also gave them a chance to explore different styles of animation, as he expressed that international audiences were more open to new concepts.
He compared it to anime being screened in Japan, where the audiences were mainly people who had access to local channels and had different expectations of what anime was.
Shankar was also quick to point out with unabashed excitement about how screening a series on Netflix created an opportunity for users around the world to watch the same show, at the same time.
"To be able to make a show that everyone around the world could watch on the same day was…amazing."
An exciting future awaits
While the anime industry has by no means been lackluster in anyway, this attempt to breathe new life into an old genre means great things for the future of international creators.
More creatives around the world now have an opportunity to push the boundaries of their storytelling, and go beyond stereotypical "cartoons" or create they anime they've always wanted. It opens the doors for the very closed Japanese industry to work with international content creators and explore new stories. It also provides a platform for more experimentation and exploration of ideas such as the internationalization of Japanese IP.
And this is how Netflix is helping develop the future of anime.
Victoria is a consummate dragon trainer fueled by ice cream and cake. A huge cartoon, tokusatsu, bronze and modern age comics fan, she aims to one day use her cosplay skills to become a spy like Sydney Bistrow.
---

Drop a Facebook comment below!