You know a horror film is going to be good when it starts with a Blumhouse Productions logo. House of Horror Blumhouse has partnered with Amazon Prime Video to bring eight new films this October. Under the "Welcome to the Blumhouse" banner, the eight films will be serviced on Amazon Prime and will see its first release on 6 October 2020.
Horror anthology series are gaining popularity on streaming services right now, with shows such as Black Mirror on Netflix and The Twilight Zone on HBO. The biggest difference is that whilst these titles serve as a series, Amazon Prime will be giving original spine-chilling movies.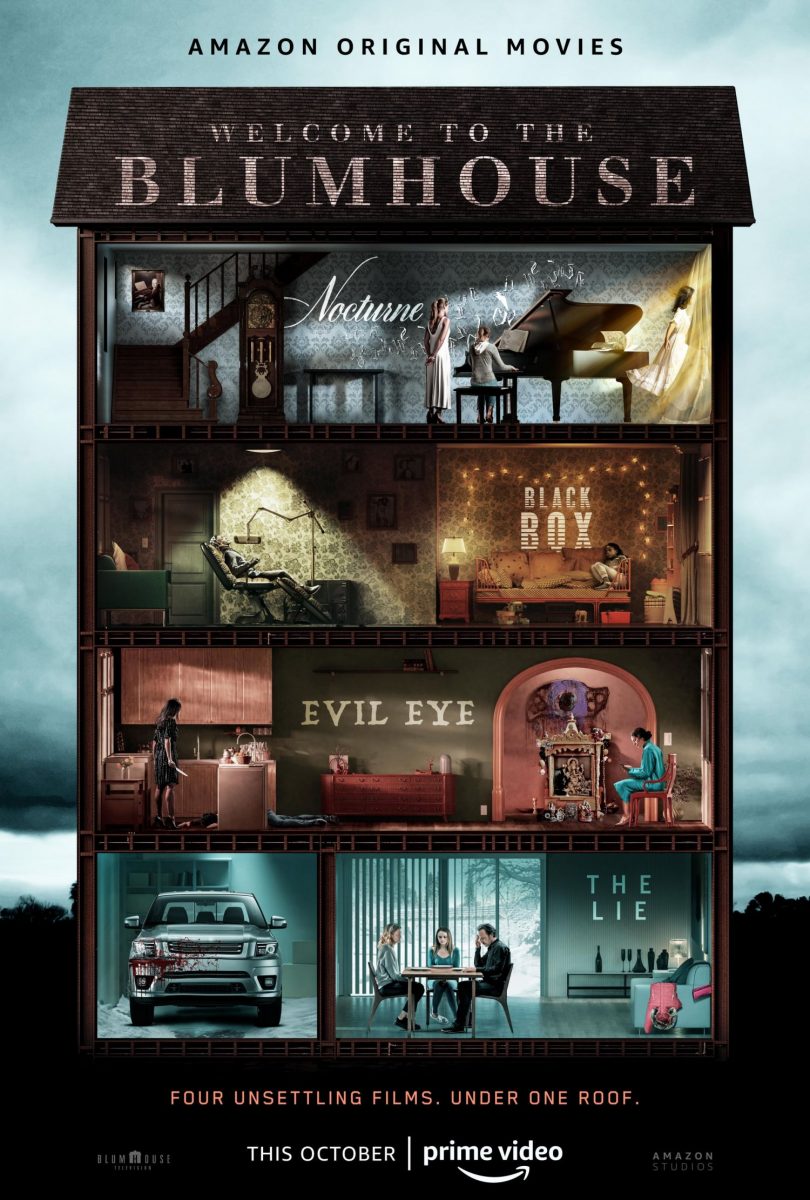 "This collection from diverse and emerging filmmakers was a thrill to put together with our wonderful partners at Blumhouse Television," said Julie Rapaport, co-head of movies for Amazon Studios.
"These chilling stories have something for everyone – ready to fright and delight genre fans and newcomers alike – and we are excited to share them with our global Prime Video customers."
Half of the film titles have been announced, of which includes Nocturne, Black Box, Evil Eye and The Lie. Here are the details for each of them:
The Lie – 6 October

When their teenaged daughter confesses to impulsively killing her best friend, two desperate parents attempt to cover up the horrific crime, leading them into a complicated web of lies and deception.
Black Box – 6 October

After losing his wife and his memory in a car accident, a single father undergoes an agonising experimental treatment that causes him to question who he really is.
Evil Eye – 13 October

A seemingly perfect romance turns into a nightmare when a mother becomes convinced her daughter's new boyfriend has a dark connection to her own past.
Nocturne – 13 October
Inside the halls of an elite arts academy, a timid music student begins to outshine her more accomplished and outgoing twin sister when she discovers a mysterious notebook belonging to a recently deceased classmate.
---
Blumhouse is a master of horror and have produced hits like The Invisible Man, US and Get Out. It's also unleashed some of horror's favourite franchises like Insidious, Paranormal Activity and The Purge movies.
To watch the "Welcome to the Blumhouse" movies, viewers must be an Amazon Prime Member. At S$2.99 a month, members can cancel their subscription at any time and new members get a 30-day free trial too!
---

Drop a Facebook comment below!