The announcement of WWE 2K Battlegrounds was one of the more bold decisions 2K games made in recent years. Despite ditching the annual WWE 2K format in favour of a more arcade-style brawler, there are plenty of reasons to look forward to this upcoming title. Well, about 70 of them, in fact.
Recently, IGN unveiled the full roster of playable wrestlers for WWE 2K Battlegrounds, which includes a whopping 70 wrestlers available at launch (full list in the image below). This includes a good mix of classic and current characters, including The Rock, Brock Lesnar, Hulk Hogan, and The Undertaker, alongside the likes of Alexa Bliss, Roman Reigns, AJ Styles, and Finn Balor.
But that's not all — the list above also includes another 70 wrestlers coming to the game post-launch. Again, it will be a mix of old and new faces, including Ric Flair, Trish Stratus, Lita, Tyler Breeze, The Brian Kendrick, and Paige.
Several game modes for WWE 2K Battlegrounds have been announced, including single-player Campaign Mode, which puts players in the shoes of seven brand-new wrestlers, teaming up with Paul Heyman and Stone Cold Steve Austin in their quest to dominate the stage.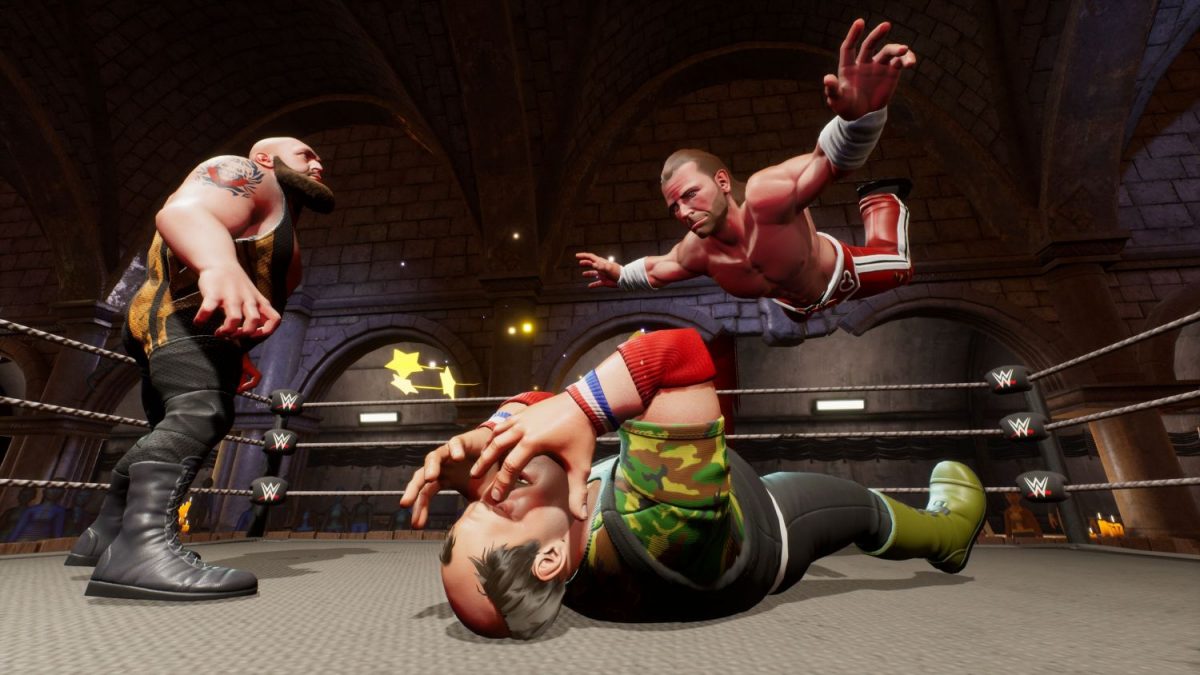 But of course, Exhibition Mode is more appropriate for some classic throwdowns with up to four players, be it online or locally. Exhibition Mode can be played in various classic WWE match types, including One-on-One, Tag Team, Triple Threat, Fatal Four Way, Steel Cage Match, or Royal Rumble.
Three other notable game modes include:
King of The Battleground Mode: Battle to become the Last Man (or Woman) Standing as you and up to seven other online players burn it down and try to toss one another out of the ring! The longer you stay in the arena, the higher your score climbs. The second you send someone flying, another Superstar waiting outside the ring enters the fray;
Online Tournament Mode: Take the action online for rewards in a variety of time-limited tournaments featuring a wide range of win conditions. Keep an eye out… you never know when a new Battlegrounds tournament might be kicking off;
Battleground Challenge Mode: Brawl from the bottom all the way to the top! Create your own WWE Superstar and overcome all the odds stacked against you.
WWE 2K Battlegrounds launches on 18 September for PS4, Xbox One, PC, Nintendo Switch and Google Stadia.
---

Drop a Facebook comment below!