Xbox gamers here in sunny Singapore have long been asking when will we get the beautiful, smaller, and better Xbox One S, the answer has finally been revealed, December 13! Touted as the "ultimate games and 4K entertainment system for gamers," the Xbox One S brings 4K Ultra HD Blu-ray playback, 4K video streaming and support for High Dynamic Range (HDR) for games and video. This means your favourite Xbox One games will look better and colours richer, making for a visually stunning gaming experience.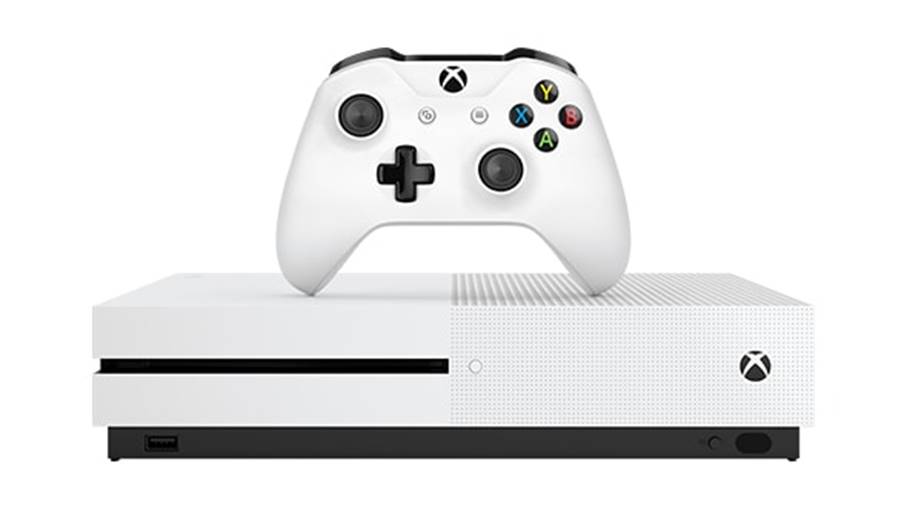 The Xbox One S is dressed in a sleek white coat, is 40% smaller than its predecessor, and gets rid of the chunky power brick. The perforated-like right half also gives it a more modern look. The new Xbox One S controller packs a 3.5mm headphone jack, has Bluetooth (for PC gamers), a more ergonomic design and has a textured grip as compared to the smooth nature of the original. The bumpers are also softer in comparison.
Here are some of the bundles you can look forward to:
Starting from 13 December, fans can purchase the Xbox One S Battlefield 1 Bundle (1TB), priced at S$499 at your favourite retailers. This exclusive bundle comes with a full-game download of Battlefield 1 Standard Edition, one month of EA Access and a 1TB hard drive.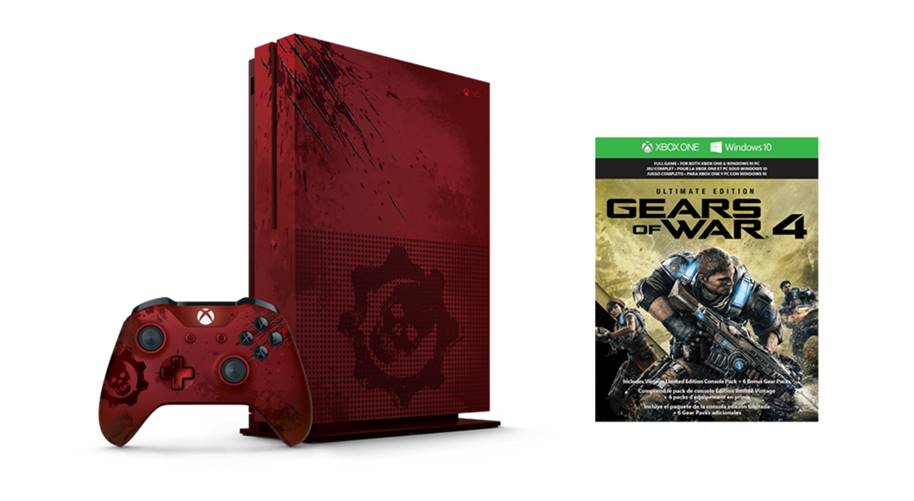 The Xbox One S Gears of War 4 Limited Edition Bundle (2TB) is also available at your favourite retailers, priced at S$629. Featuring a gritty, battle-weathered custom console with a massive 2TB hard drive, laser-etched scratches and the iconic Crimson Omen on the all-new Xbox Wireless Controller, the bundle also includes a copy of Gears of War 4: Ultimate Edition for both Xbox One and Windows 10, and tonnes of extras.
For gamers that want to hook up their Kinect, Kinect for Xbox One will still be compatible with Xbox One S via the Xbox Kinect Adapter for USB connection and offers the same great experiences as the current console.
For fans who currently own an Xbox One console, Kinect for Xbox One, and new Xbox One S, Xbox is offering a free Kinect Adapter. Further details are available here. Fans who don't already have a Kinect for Xbox One can also purchase the sensor for S$159.90 and Xbox Kinect Adapter for S$59.90 at participating retailers.
---

Drop a Facebook comment below!