When you wish upon a star… to your surprise, the star turns out to be footwear brand TOMS, and have granted your wishes with their brand new Disney princess shoe collection. The 30-piece capsule features designs that are not just your average prints, but instead are never-before-seen sketches of the original three Disney Princesses – Cinderella, Snow White, and Sleeping Beauty.
The beautiful prints of these classic characters were sourced from deep within the Walt Disney Archives, originally drawn during the Disney Golden Age of 1930 to 1950 by members of the Disney Ink and Paint Department, a team of all-female artists and animators. As such, this collection, with designs by women for women, is all about female empowerment. As said in a statement by TOMS, it is meant to, "empower women and girls in the pursuit of their dreams. [It's] for those who break glass ceilings, not glass slippers."
The collection will debut on June 21 beginning with designs of Cinderella and her mice friends, Gus and Jaq, followed by Sleeping Beauty on July 19, and Snow White and the Seven Dwarfs on August 23. Available in adult and kids sizes, shoes will come in TOMS classic slip-on styles as well as laced and velcro sneakers.
Apart from footwear, TOMS and Disney are also producing a range of princess-themed eyewear.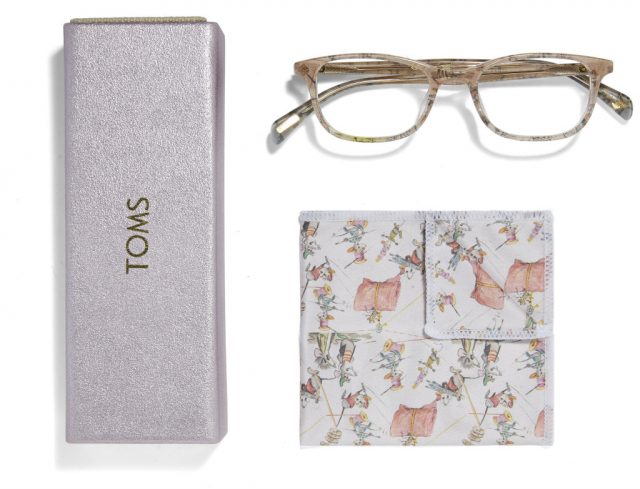 The eyewear retails from US$170-190 for women and US$90 for childen. As for the footwear, prices range from US$65-$75 for women's and US$49-$59 for kid's sizes.
This is one of the prettiest and most tastfully done shoe collaborations to date, that any Disney fan would be proud to wear! Looks like fairy godmothers do exist after all.
---

Drop a Facebook comment below!