News abounds in the adapted comic books realm!
---
Doom Patrol
DC live-action adaptation of Doom Patrol has cast Diane Guerrero as Crazy Jane. In the comics, Crazy Jane is the dominant alternate personality of Kay Challis, who has multiple personality disorder. Her powers? That every single one of her 64 personalities has their own powers. This potentially makes her the most powerful person in the DC universe, if it wasn't for the fact that she's not in control of when each personality comes out.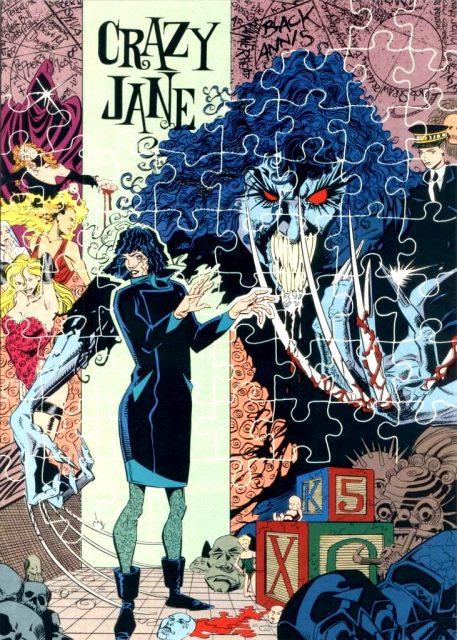 Diane Guerrero is known for her roles as Maritza Ramos on Netflix's Orange is the New Black, Lina in CW's Jane the Virgin, and Sofia in CBS's Superior Donuts. Better known as a more comedic actress, it'll be interesting to see Guerrero be in a DC-backed venture, who is notorious for its grittiness.
Here's DC's official synopsis of Doom Patrol.
Doom Patrol is a reimagining of one of DC's strangest group of outcasts: Robotman, Negative Man, Elasti-Woman and Crazy Jane. Led by the mysterious Dr. Niles Caulder, they're called into action by the ultimate hero for the digital age, Cyborg. Banding together these rejects find themselves on a mission that will take them to the weirdest and most unexpected corners of the DC Universe.
---
Y: The Last Man
Written by award-winning comic book writer Brian K. Vaughn and artist Pia Guerra, Y: The Last Man tells the story of a post-apocalyptic world where all living creatures with a Y chromosome was eradicated. Yorrick Brown and his Capuchin monkey, Ampersand, were the only males to have survived. The comic follows the two as they travel the world, trying to prevent society from collapsing.
Timothy Hutton has signed up for the pilot as the President of the United States. As the premise is all about Yorrick surviving as the lone male figure, we don't know just yet what will happen to Hutton's character and if he will appear beyond the pilot. He will be joined by Barry Keoghan (Dunkirk) as Yarrick Brown, Imogen Poots (28 Weeks Later) as Hero, Lashana Lynch (Still Star-Crossed) as Agent 355, Juliana Canfield (Succession) as Beth and Marin Ireland (Sneaky Pete) as Norah.
We're a huge fan of Brian K Vaughn's works, so we're excited to see what they do with this amazing title.
---
Eclipse
Another comic book to get the adaptation treatment is Eclipse, a sci-fi/horror series written by Zach Kaplan with artist Giovanni Timpano. In the world of Eclipse, a mysterious solar event turned the sun's rays deadly, pushing everyone underground. During a routine inspection of the empty, scorched Earth, solar engineer David Baxter discovered the body of someone left to burn, prompting him to solve the murders of victims who were killed by sunlight.
The series is being developed by Skybound Entertainment, home of The Walking Dead. With the post-apocalyptic, thriller vibe, Eclipse will fit in really well with Skybound's other TV production, The Walking Dead franchise and Outcast.
Are you excited for even more live-action comic book television?
Dea wishes she could play the latest Tomb Raider or Uncharted, but she can't, so instead she reads and watches other people play. On her down time, you can probably find her re-reading Captain Marvel. The Carol Danvers one.
---

Drop a Facebook comment below!