AAA gaming has become increasingly accessible these days thanks to the advancements in technology, allowing gamers to play some of the beefiest titles out there, without having to shell out gallons of cash just to do so.
However, while graphics and performance are certainly paramount to a good gaming experience, cooling is as well. Unless you're living in the Antarctic, you'll probably experience a lot of discomfort playing on a rig that heats up like a hot day in humid Singapore. Taiwanese gaming giant ASUS has managed to circumvent that with their new ROG Intelligence Cooling System.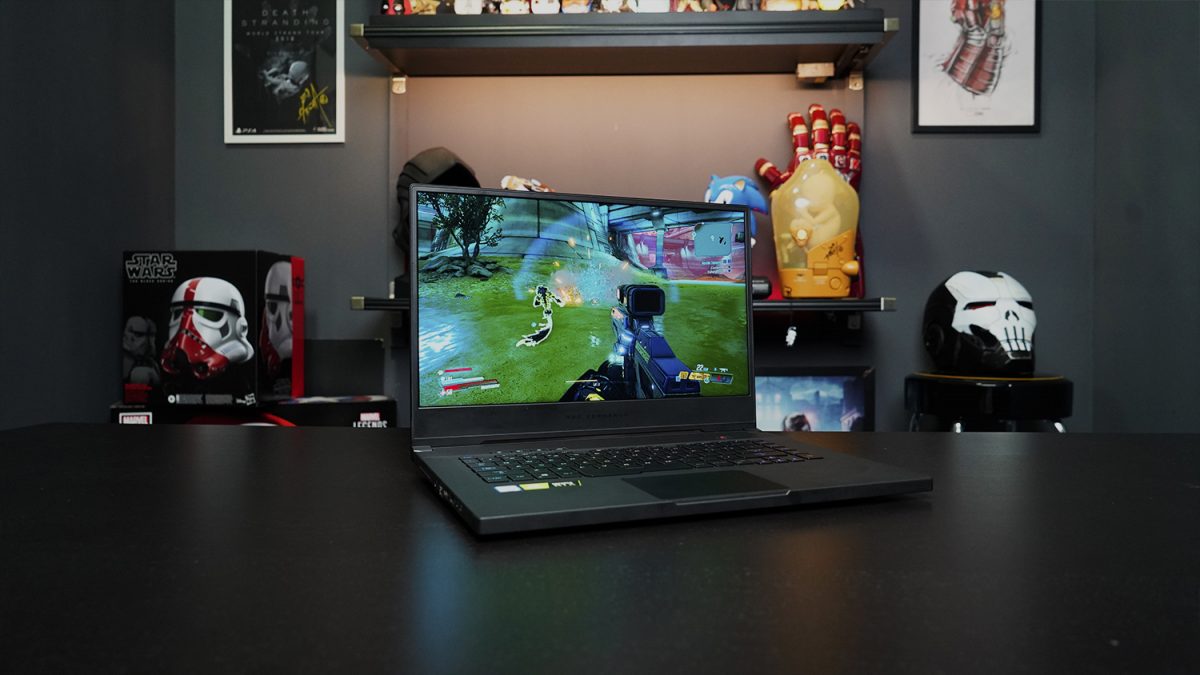 The laptop we've used in particular featuring this is an ROG Zephyrus S GX502. Aside from the ROG Intelligence Cooling System, the GX502 also packs some serious punch as it is equipped with a 9th-gen Intel i7 CPU, as well as an RTX 2070 GPU. Together with the cooling system, you have yourself an absolute beast of a gaming laptop.
The ROG Intelligence Cooling System is a blend of external and internal hardware, which allows gamers that do long sessions on the laptops that support it maximum comfort all the way through. The GX502, in particular, is unique among its Intelligence Cooling System peers because it has the Active Aerodynamic System (AAS) mechanic.
When lifting the lid on these laptops, a small gap at the hinge is revealed. What this does is it segregates the cool air being drawn in below from the warm air being expelled from the vents upwards, which ensures a smooth airflow while the laptop is running.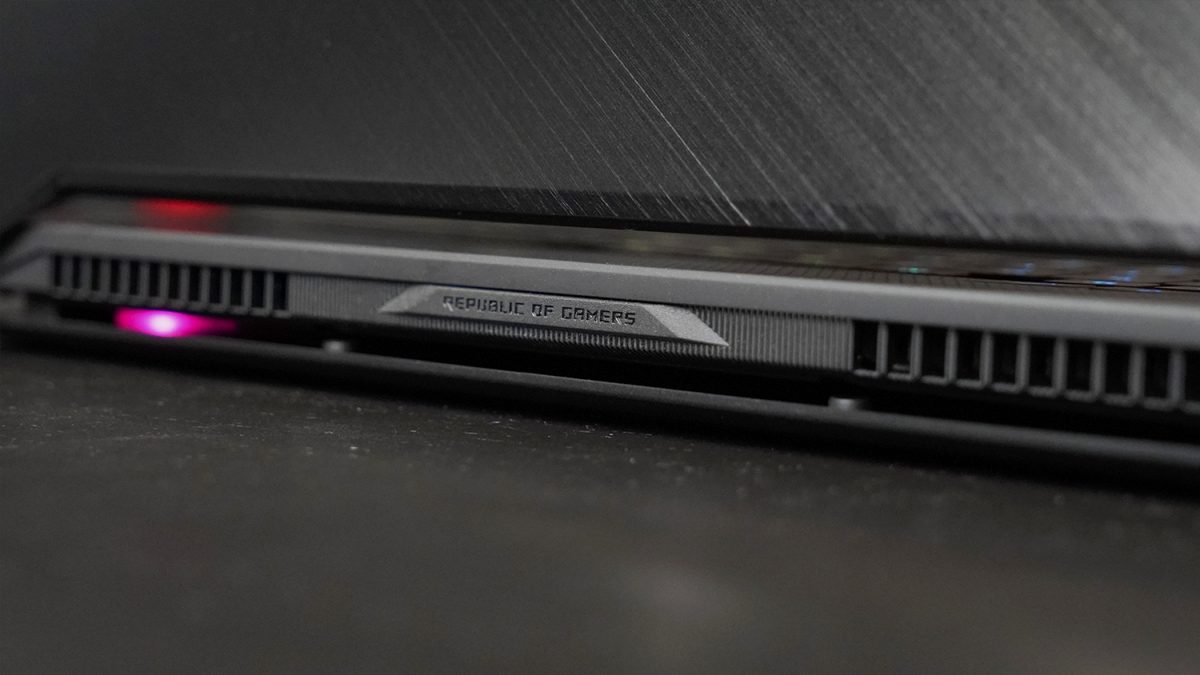 These ROG laptops are powered by new n-Blade fans that further aid in the cooling process. Each of the two fans contains 83 very thin but durable thermoplastic n-shaped blades that speed up RPM (rotations per minute) much, much faster than the previous 31-blade design.
Furthermore, the keyboard on the laptops that have the cooling system also possess the CoolZone keyboard. After many years of experience, ASUS has managed to fine-tune how the heat is distributed in the keyboard, while considering which part of it is spent the most time on. CoolZone keyboards generally distribute heat at the top part of the keyboard, as well as down the middle, leaving commonly-used areas such as the WASD keys, spacebar, arrow keys, Enter, Ctrl and Shift keys all untouched so gamers can enjoy long sessions unbothered by the heat.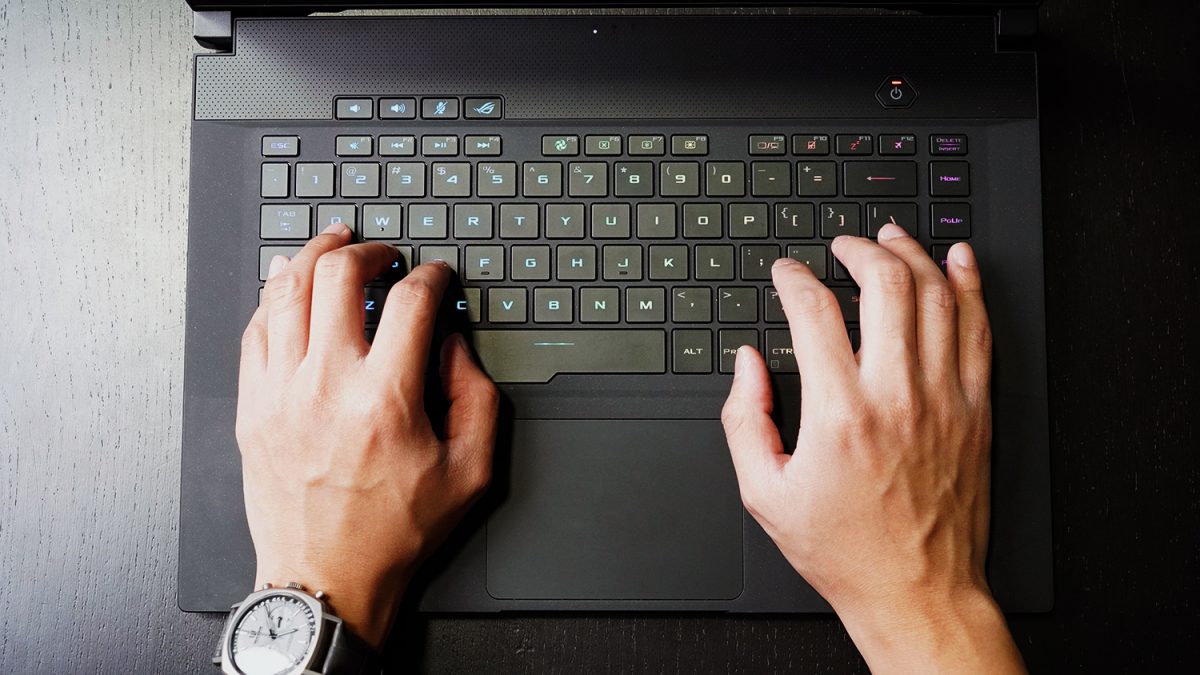 But talking about the cooling system just isn't enough for us. We've done a little test on some of the most graphics-intensive games out there, just to see how cool the GX502 can be while put to the grind. We've used Core Temp to monitor the temperature of the laptop, while running the games at their maximum graphics settings for about an hour of gameplay, with the GX502 overclocked to Turbo settings via ROG Armoury Crate.
For added measure, we've also tested Core Temp on another laptop of similar specs, just to show you how the ROG Intelligence Cooling System measures up against other cooling systems.
| | | |
| --- | --- | --- |
| Game (Played for 1 hour under Max Settings) | ROG Zephyrus S GX502 (Intel i7-9750H CPU, RTX 2070 GPU, 1TB SSD) | Brand A Gaming Laptop (Intel i7-9750H CPU, RTX 2070 GPU, 512GB SSD) |
| Battlefield V | 88°C | 90°C |
| Borderlands 3 | 83°C | 92°C |
| Call of Duty: Modern Warfare | 85°C | 91°C |
| Shadow of the Tomb Raider | 83°C | 91°C |
| Overwatch | 79°C | 87°C |
The temperatures recorded are on the inside of the GX502, but thanks to the ROG Intelligence Cooling system, the heat emitted is effectively half the amount, so even the hottest parts of the keyboard are just as warm as a nice cup of tea on a cold, rainy day. Heavy hitters such as Battlefield V and Modern Warfare no doubt emit the most heat, but even then they actually feel pretty comfortable while we played them. This is even more so for the likes of less graphically-intensive titles such as Borderlands 3 and Overwatch.
So consider this a guarantee from us that the ROG Intelligence Cooling System is a surefire way of getting the most out of your gaming experience. Never again do you have to worry about giving it your hands a rest while raiding in World of Warcraft for hours on end again.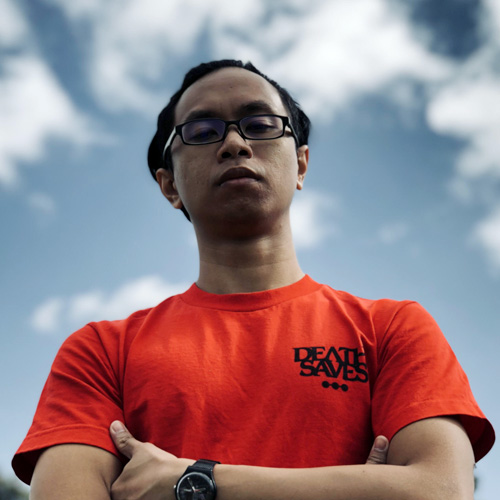 Marion has a serious RPG addiction. Sometimes it bleeds into real life; he forgets to sleep because he thinks he has a Witcher's body clock. Forgive him in advance if he suddenly blurts out terms such as "Mind Flayer" and "Magic Missile", because never once does he stop thinking about his next Dungeons & Dragons game.
---

Drop a Facebook comment below!