Look! Up in the sky! It's a bird! It's a plane! No, it's Warner Bros. and the latest entertainment company to develop its own content streaming platform! And the folks who own DC Comics are calling it DC Universe.
Streaming services are all the rage these days, with the likes of Hulu, Amazon Prime and Netflix leading the way. With Netflix coming close to superseding Disney's market value – and it did, for a brief moment –, there's a lot of potential for the content industry to grow, and more to follow in the footsteps of the biggest, most current video-on-demand provider.
Set for a full release later in 2018, the US-only service (hopefully, it's only temporary) kicked off San Diego Comic-Con (SDCC) 2018 with a not-yet-final first look of the service.
Light up the Bat-Signal folks! Here's what you should know.
---
DC Universe: What is it?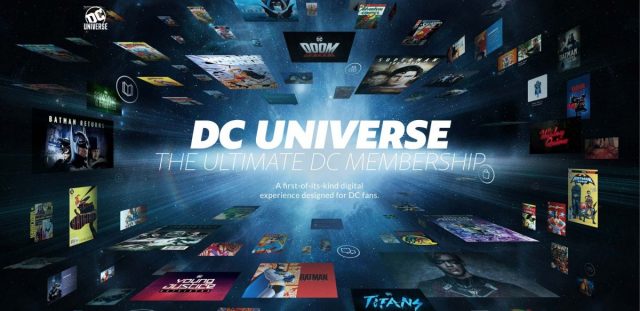 Operated by DC Entertainment and Warner Bros. Digital Networks, DC Universe was first announced in 2017 as an untitled service, before the formal announcement of its title in May 2018. A Netflix-like streaming platform, it aims to bring together its different superhero adventures by means of original television programming, together with offering select animated series and film from the comic company's back catalog of video content. And since it is about comics, there will be a rotating rotating selection of comics available as well.
It runs on a month-by-month subscription basis, with a beta state planned for launch in August 2018. Fall 2018 is the date to look out for the full version.
---
What to Expect
Paradise baby. DC paradise. An easy access point for TV shows, comics, and movies, the entire collection is weighed towards DC Comics properties, which means plenty of content is in store – both for current viewing and the near future. Fans can look forward to the following for their original television programming list, all of which have already been ordered to series:
Live-action:

Titans (2018)
Swamp Thing (2019) (based on the supernatural plant creature)
Doom Patrol (2019) (a spin-off of Titans featuring a team of super-powered misfits)
Stargirl (2019) (based on the youngest member of the Justice Society of America)

Animation:

Young Justice: Outsiders (2019) (this is the third season of the previously cancelled Young Justice animated series)
Harley Quinn (2019) (focusing on the popular Batman villain)
Accompanying the above would be the still-in-development Metropolis, a drama series about life in the big city before Superman, that has yet to announce a release date. With that, Titans would be the only one available at launch, but hey, you know what they say – good stuff comes to those who wait.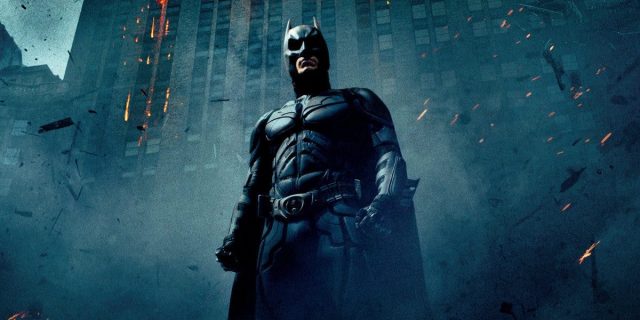 But if you want the classic titles, there are sufficient titles to keep that DC itch away for a short while, and the whole package includes:
DCEU movies:

4x Christopher Reeve-led Superman films
Batman Begins
The Dark Knight

Animated television series:

Batman: The Animated Series
Static Shock
Young Justice
Teen Titans

Live-action television series:

Lois & Clark: The New Adventures of Superman
Wonder Woman (HD remastered version)

Animated films:

Justice League: The Flashpoint Paradox
Green Lantern: First Flight
Wonder Woman
An interesting move that the team has implemented is ensuring that there's a partial tie-in between the comics and the current video selection. For example, the DC Universe's flagship show Titans will be joined up by the Teen Titan comics, which makes for a nifty little touch.
---
Community Building
Multi-platform screening, check. Diversity in the show lineup, check. With many other streaming services on the market, how does DC Universe stand out from the rest?
The answer, it seems, comes in the form of a community section.
Designed to recreate the "old-school, traditional message board", the team is looking to introduce a forum for debate, where fans can tap into their full-on geek knowledge to conjure up fan theories, for instance, or refute arguments. But if you've been in toes-deep into a fandom before, you'd know of the toxicity that has plagued many communities *coughDoctorWhoLockcough*, and the team assures that measures will be taken to combat it.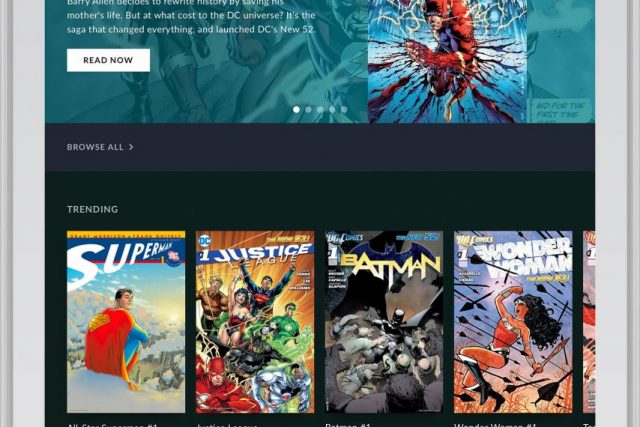 What they are looking at is to monitor such debates closely, as well as include active moderation, and the hosting of fan content and conversations, which is set to be accessed beyond the app's home screen display.
It's a good starting initiative, but tackling toxicity on a long-term basis will be a tiring affair for DC, especially if the user base starts to grow. If anything, though, at least there's the thought of retaining the best parts of online fan communities, except without all the griefing and nastiness.
---
Availability
Pre-orders for DC Universe are now available with a limited-time offer, where a full-year subscription of US$75 comes with an additional free three-month access to content, or US$7.99 month-to-month. The service can be found on iOS, Android, Roku, Apple TV, Amazon Fire TV, and Android TV, with both web and mobile web access in tow.
The bad news? The studio has announced that this service is US-only for now, so it's not available anywhere, not even Canada. Will a VPN work to access the service outside of the US? Come back in a few months to find out.
---
With so much content in store, the team certainly has their hands full. The concept of creating a streaming service centred on DC properties is undoubtedly novel, and the diverse mix of original and brand-new ideas refreshing. Should it succeed, this would be a great step forward for DC, for they will no longer be in the shadow of their Marvel counterparts.