Remember that lone Mandalorian still we caught sight of a couple weeks back?
We got to see a character decked out in that pretty recognisable, though concealing, brown leather-padded armour. And now, we've been bestowed with a much awaited close-up — not of the vambraces, but of a weapon nevertheless.
Jon Favreau, writer and producer of upcoming series The Mandalorian, has taken to Instagram to share this new tidbit. By the looks of its stock, it's likely the weapon that was strapped on the back of the character from the previous still.
We can see from his post that the weapon sports a rifle-like design, with a long black metal barrel, and what looks like a scope on the top. Although, instead of an open muzzle, it boasts an odd tuning-fork sort of shape on its firing end.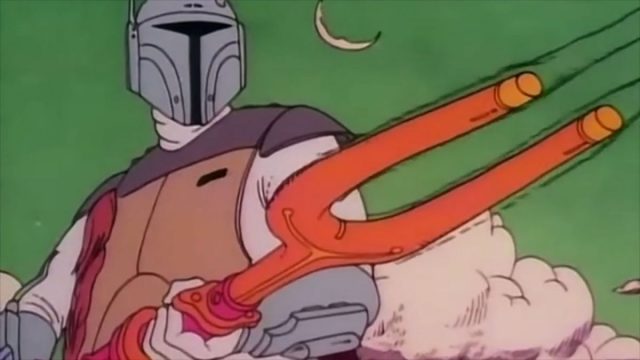 Of course, fans will notice that this design bears a fair amount of resemblance with the weapon Boba Fett uses in the Star Wars Holiday Special, coined the Amban Phase Pulse Blaster (you can imagine what it does, even if you've yet to watch that controversial episode).
Well, whatever it is, we know we can't wait to see it in action. Directed by Dave Filoni (Avatar: The Last Airbender, Star Wars: The Clone Wars), Deborah Chow (Jessica Jones), Rick Famuyiwa (Dope), Bryce Dallas Howard (Jurassic World) and Taika Waititi (Thor: Ragnarok), The Mandalorian will be taking to the small screen exclusively on Disney's streaming service in the upcoming future.