The Adobe Suite is certainly a convenient package for creative professionals, and it's perhaps not too far of a stretch to say that it serves as an indispensable tool for some. Adobe has consistently refreshed its family of applications, which while can lead to confusion and annoyance in terms of layout and user interface, but it has also added new features and content for subscribers. Adobe CC 2017 saw an even more integrated system across all platforms, and the upcoming updates announced at MAX 2018 are looking to further enhance that experience for those in the creative field.
Running on three core pillars – work acceleration, creative liberation, and the ability to create anything – Adobe is set to come with new elements to facilitate work efficiency and creative optimisation. The first of these changes will be in the form of Adobe Live and Daily Creative Challenges on Behance, that are meant to stimulate ideas and concepts. Outside of that, users can look forward to in-app learning and a new Home screen, in addition to new Sensei-powered features, which for the uninitiated, refers to Adobe's operating system of artificial intelligence and machine learning. This means a better, faster, and smarter work process is expected.
There will be a dozen new Adobe Sensei-powered features and productivity enhancements such as:
An expanded Content-Aware Fill workspace in Photoshop CC that offers greater precision and control to save editors valuable time when working with their images.
A new Content-Aware Fit feature in InDesign CC that intelligently detects an image and crops or fits it to an image frame automatically.
New Freeform Gradients in Illustrator CC that enable the creation of natural gradients.
A new tool in Character Animator CC, Characterizer, that transforms any style of portrait into a vivid, animated character.
In the same fashion as the usual refreshes, Adobe MAX 2018 will introduce updates to the existing Creative Cloud apps, one of which would appease Apple users. Apart from improved tethering in Lightroom Classic CC, Apple Photos may now be imported to the Lightroom CC desktop, thus reducing the hassle of image transfer while maintaining the photo quality.
Moving on, small improved tweaks have been made to the primarily design-based programmes of the CC blood (Photoshop, Illustrator, InDesign, Bridge, Acrobat, and Dimension). Photoshop is set to be equipped with more JDI features, with InDesign sporting a new properties panel. For Illustrator and Dimension, a custom toolbar and faster rendering are in tow respectively, while Acrobat DC will sport a new PDF review.
On the editing side, new animation workflows are set to head for Animate CC, After Effects CC, and Character Animation CC, alongside intelligent audio clean up for Premiere Pro CC and After Effects CC.
With that, the more significant updates and changes are as follows:
---
Adobe XD
Well-equipped with over 60 new features since MAX 2017, the Adobe XD has been revamped to integrate with Illustrator and After Effects CC while supporting new plug-ins, intuitive animation, and the building of voice apps. Considering how the process of web design often includes the incorporation of designs from Illustrator, this new ecosystem will certainly come in handy.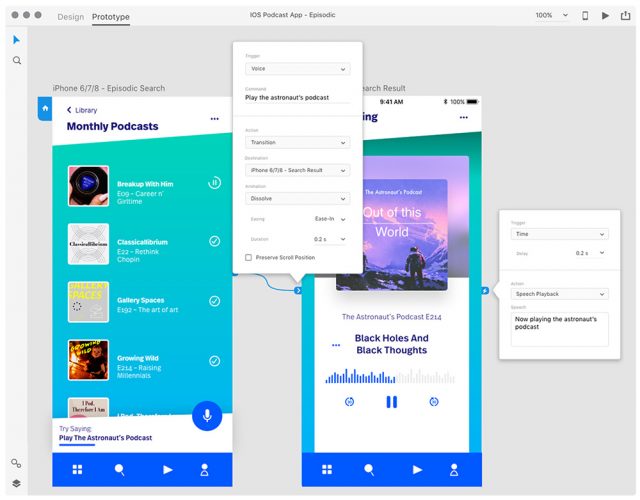 ---
Premiere Rush CC
Editing videos is no longer a job left to the desktop. Premiere Rush CC packs simplified audio, colour, editing, and publishing processes into an all-in-one, cross-device video editing app that has Adobe Sensei-powered sound and voice normalisation, as well as customisable motion graphics templates.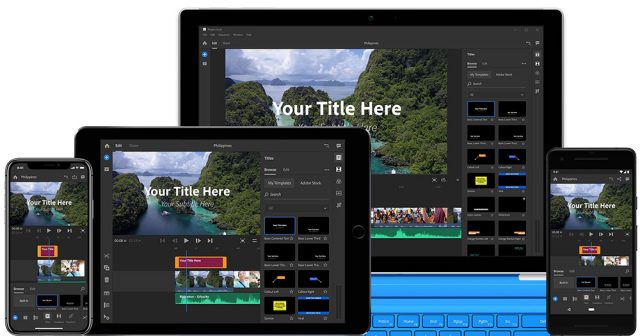 ---
Adobe Photoshop CC: Across Devices
Rejoice, illustrators and designers! A full-fledged Adobe Photoshop CC will be coming to the iPad in 2019, which adds a touch of convenience to content creation. Re-designed for the modern touch, it features signature Photoshop features like layers, PSDs, and masking, without compromise on power, performance, and precision. The best part? Roundtrip PSDs with Photoshop on the desktop is said to be a smooth, seamless experience.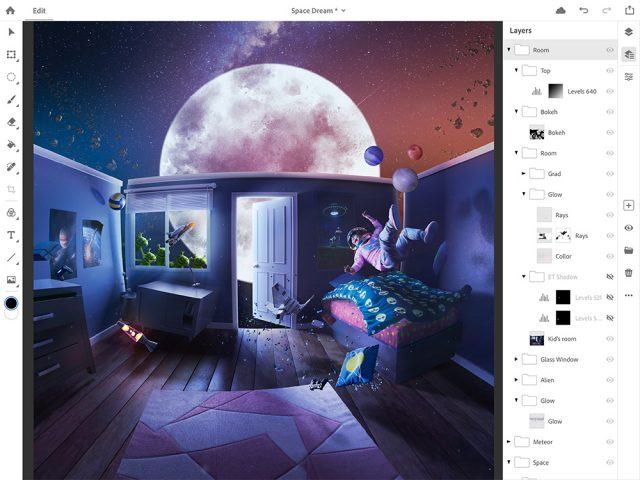 ---
Project Gemini
Also slated for release on the iPad in 2019, Project Gemini similarly allows for roundtrip editing with Photoshop. It is the only app built from the powerful Photoshop engine that offers tight Photoshop integration, complete Photoshop Brush support (both Vector and Raster brush support), and new dynamic brushes that emulate natural media (see the watercolour blooming effect below) in a more realistic way than ever before. It will also serve as a platform for both drawing and painting across all surfaces, to produce high-quality end-products regardless of skill level.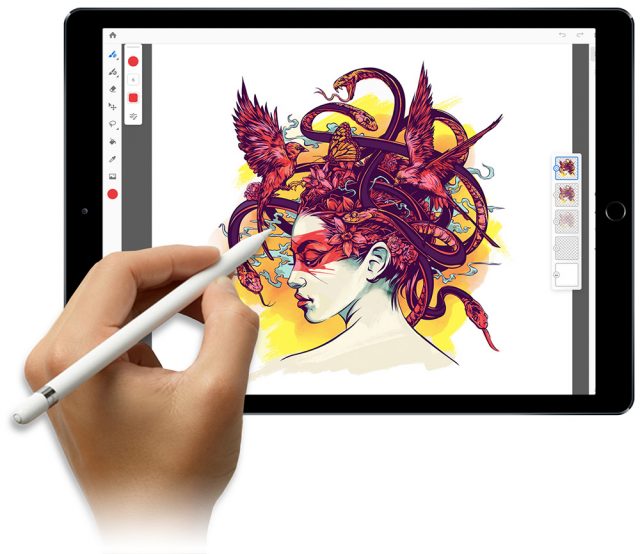 ---
Project Aero
Known as AR for short, the cross-device AR authoring tool is created with designers in mind, and supports integration with Dimension and Photoshop.
This example for Aliens serves as a good example of its capabilities: ---
Adobe Stock
A platform dedicated to stock properties, Adobe Stock runs on a unique Sensei-powered visual search on content colour, and composition. It's not limited to images as well, so video content like GoPro footage, motion graphic templates, and 3D assets can be grabbed. To encourage content creation, contributors are entitled to a free Adobe Portfolio too, which is useful for budding designers looking to put up their works.
---
Adobe Fonts
The perfect surprise to round up the MAX 2018 pack, Adobe Fonts grants all CC members access to a complete library of fonts that have no sync, web font page view, and domain limits. They feature full compatibility and are able to work across both the web and desktop, with a 30-day new Font Pack a day deal available to subscribers at the start of MAX 2018, from October 15th.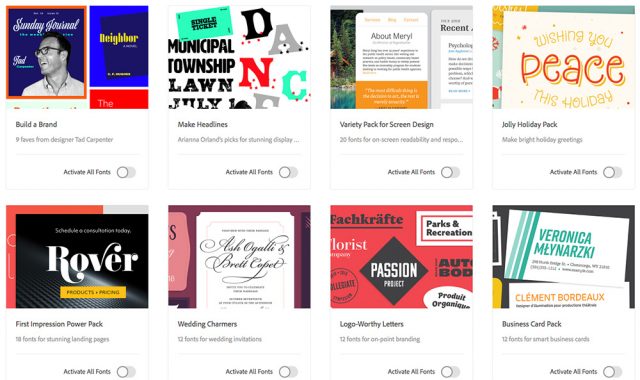 ---
Pricing and Availability
Updates to Creative Cloud desktop software are now available to all Creative Cloud subscribers, including membership plans for individuals, students, teams, educational institutions, government agencies and enterprises.
Adobe's mobile apps are available for download from the iOS App Store and Google Play.
Photoshop CC on iPad, Project Aero and Project Gemini on iPad will be available in 2019.
Spark Post on Android, previously available as a public beta, is now out (v1.0) on the Google Play store.
The all-new Premiere Rush CC, is available now on Windows and macOS and via the iOS App Store (Google Play store availability coming in 2019), tailored to each user's needs:
Premiere Rush CC is available for US$9.99/month to individuals, US$19.99/month to teams and US$29.99/month to enterprise customers. Premiere Rush CC is also included as part of All Apps, Student and Premiere Pro CC single app plans, and comes with 100 GB of CC storage. Additional storage options, up to 10 TB, are also available for purchase.
Premiere Rush CC Starter Plan is available for FREE, the Starter Plan gives customers access to all Premiere Rush CC features, use of desktop and mobile apps and the ability to create an unlimited number of projects and export up to three projects for free.
---
Adobe MAX 2018 has shown their dedication to making creativity a free-for-all access for those in the creative circle. The expansion into cross-platform is a step in the right direction, especially in an age where everything is supported through an integrated ecosystem. As is the case for Adobe products, the subscription for this will undoubtedly be a hefty sum, but for those who seek convenience, creative freedom, and efficiency, that's but a small cost to bear.