EA has been keeping its cards close regarding the new Star Wars game, Star Wars Jedi: Fallen Order. That lid will be lifted very, very soon this coming April.
In an announcement on the official Star Wars website, a joint panel with EA and developers Respawn Entertainment at the Star Wars Celebration in Chicago, USA, will unveil more details about the new game, first looks, and more.
In a special panel on Saturday, April 13, EA and Respawn will pull back the curtain on Star Wars Jedi: Fallen Order, in which gamers will meet a Padawan who survived Order 66 and explore the galaxy in the time after the fall of the Jedi Order. The discussion will feature never-before-released details ahead of the game's fall 2019 release.
As we've learned before, Jedi: Fallen Order will take place between the events of Star Wars: Revenge of the Sith and Star Wars: A New Hope. Now we know that the protagonist is a Padawan who miraculously survived Order 66, also known as the Great Jedi Purge, where Darth Sidious/Emperor Palpatine gave the go for the massacre of Jedi across the galaxy, including Anakin Skywalker's infamous culling of fledgeling Jedi Padawans at the Jedi Temple on Coruscant.
How the protagonist of Fallen Order survived exactly is not yet known to us, but if it gets us a decent Star Wars game, we're not complaining. And with Respawn delivering hugely on the out-of-the-blue Titanfall battle royale spinoff Apex Legends, it's hard not to imagine that Fallen Order might turn out good.
Blake Jorgensen, EA's COO, has played twenty minutes of Fallen Order, citing that it's "exceptional". Just how exceptional it'll be will be revealed this April.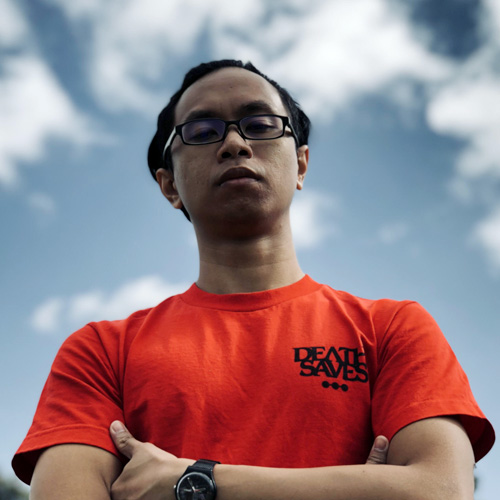 Marion grew up an addict of RPGs. He likes diving in, taking in the worlds, the characters, the stories… and sometimes forgets to go to sleep because of it. Nearly every sentence he speaks has a Dungeons & Dragons reference. He also dreams of becoming a Witcher someday.
---

Drop a Facebook comment below!