Age often gets the best of us, but comic wondermind Stan Lee is proving that he isn't about to succumb to that yet.
Following an earlier hospitalisation after experiencing shortness of breath and an irregular heartbeat, the 95-year-old is currently in stable condition, as reported by entertainment site TMZ.
It's a huge sigh of relief for the community, especially given the state of Lee's health in recent years, after getting a pacemaker implantation back in 2012, which saw him cancelling two guest appearances at Ohio Comic Con. He was then rushed again to the hospital in 2015, one day before the red-carpet premiere of Ant-Man, but managed to turn up for the event. Two years later, the comic legend dropped appearances at Big Apple Con and Salt Lake City Comic Con's FanX, both due to undisclosed "health issues".
This piece of news will have repercussions for fans in Asia.
With ComicCon Asia 2018 right around the corner, concerns regarding the man's appearance may be surfacing, though no changes have been announced as of now. Considering that Stan Lee is the marquee guest for the inaugural event, the star power of the other guests would need to shine even brighter to draw the crowds from the region.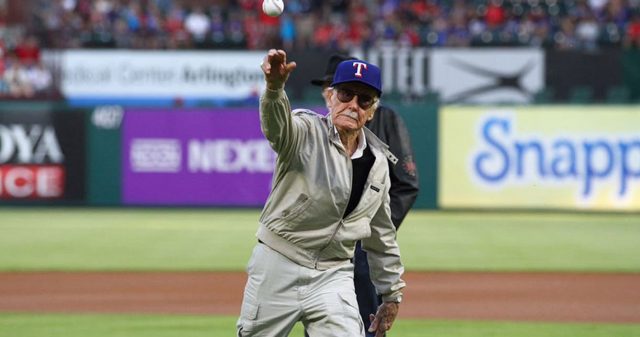 If the past can be counted on, there's no cause for worry, however. If there's one thing Lee is, it's that he's a legend who's been continually pushing the boundaries of age by keeping up with an incredibly active schedule. 2016 had him shooting four cameos in one day, and throwing out the first pitch for the Texas Rangers, which at a ripe 93 years old, is a pretty damn impressive feat.
Lee is reported to be "doing well and feeling good", and will be staying in the hospital "for a few days for some check ups as a safety precaution".
All the best for recovery, big man!