Game nights are the perfect time to rekindle the flames of nostalgia. From classic cinema to old retro board games, there's plenty of content to consume, as well as opportunities to revisit the worn path of past times.
Combine both the reel and tabletop life, and what springs up is a richer and more enjoyable playing experience.
And while the concept of crossing over platforms is hardly a novelty in the realm of tabletop gaming, every new collaboration effort is unique in their own terms, evoking a different set of emotion from players.
Jim Henson's cult classic, The Dark Crystal, is next on the list to join the slew of tabletop-film tie-ups.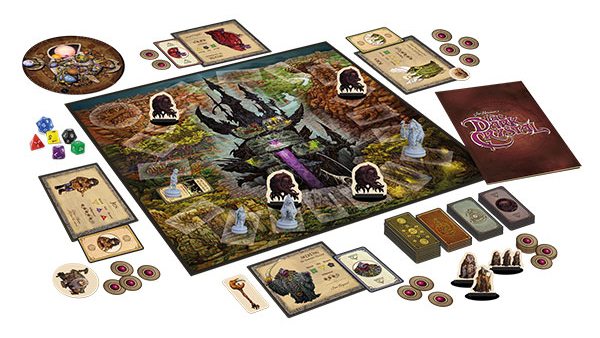 Published by River Horse, who was also behind the launch of the Labyrinth board game in 2016, the game sees players recreating the basic plot of the film, which is essentially, going on a journey to "find the Shard and heal the Dark Crystal".
Designed for two to four players, The Dark Crystal: Board Game will feature similar components and playstyle to its other tabletop counterpart, in addition to:
4 highly collectable figurine renditions of the main characters:
2 Gelflings – Jen and Kira (with Fizzgig!)
2 Skeksis – skekSil the Chamberlain and skekUng the Garthim-Master
Rules booklet – 24 pages
2′ × 2′ game board – lavishly illustrated with inspiring new artwork featuring all the legendary places from the movie, including Aughra's Observatory, the Valley of the Stones and the Crystal Castle
25 World cards, 9 Mystic cards, 7 Skeksis cards and 15 Minion cards
Over 20 game tokens
6 polyhedral dice (D4, D6, D8, D10, D12, D20)
4 character sheets and 4 Special Ability cards
Cardboard stand-ups and bases: 4 Garthim, 1 Slave Podlings, 1 Gourmand Skeksis and 1 Slave-Master Skeksis
1 Orrery turn track (top and bottom, with plastic connector)
This comes as a pleasant surprise for the 80's classic, especially with earlier news about a Netflix adaptation in the works. Interested parties may head on down to ThinkGeek now to be one of the first proud owners of the game, priced at US$49.99.
It's time to relive the 80's, in true tabletop fashion!