The good news. Sony has officially unveiled two new versions of their highly popular PlayStation 4 game console.
The PlayStation 4 Pro is a more powerful version of their console, while a slim PS4 replaces the existing model launched back in 2013.
The slightly bad news: Singapore's release of the new slimmer PS4 will only hit stores here from Sept 17, 8 days after it goes on sale in Hong Kong, Taiwan and Korea on Sept 9.
The PlayStation 4 Pro is an improved version of its predecessor, with a faster processor, better graphics, and can output ultra high definition 4K and HDR (high dynamic range) videos.
This means that colours will look more vibrant, with wider range between the brighter highlights and darker blacks, and gamers can get more details from the games even if they were developed for the original PS4.
Existing PS4 owners will be pleased to know that HDR will be available on every PS4 consoles through a firmware update that is expected to be released next week. But you will need a TV that supports HDR in order to view the better quality images.
The PS4 Pro is designed for serious gamers and is not intended to replace the PS4, but to complement the base model. It will also support PlayStation VR, Sony's virtual reality headset that is set to launch next month.
Besides 4K gaming, the PS4 Pro also supports 4K video streaming from online services such as Netflix and YouTube. However, it will not play 4K Ultra-HD Blu-rays.
This places it slightly behind Microsoft's Xbox One S, which launched in the US last month, and supports both 4K video streaming video and playback of Ultra-HD Blu-ray discs. It is priced from US$299 for the 500GB version. Another more powerful version, codenamed Scorpio, is due in 2017.
The PlayStation 4 Pro is expected to launch on 10 November with a S$599 price tag, along with a 1TB hard drive.
Microsoft has not announced launch details and prices for the Xbox One S here.
In addition to the PS4 Pro, Sony also unveiled a new PS4 that is 30% smaller, and claims to be more power-efficient. However, it cannot do 4K gaming and streaming. The slimmer version of the PS4 will go on sale here at S$449 for the 500GB version and S$499 for the 1TB version.
We managed to get hold of the new slimmer and lighter PS4, read our first impressions of it here.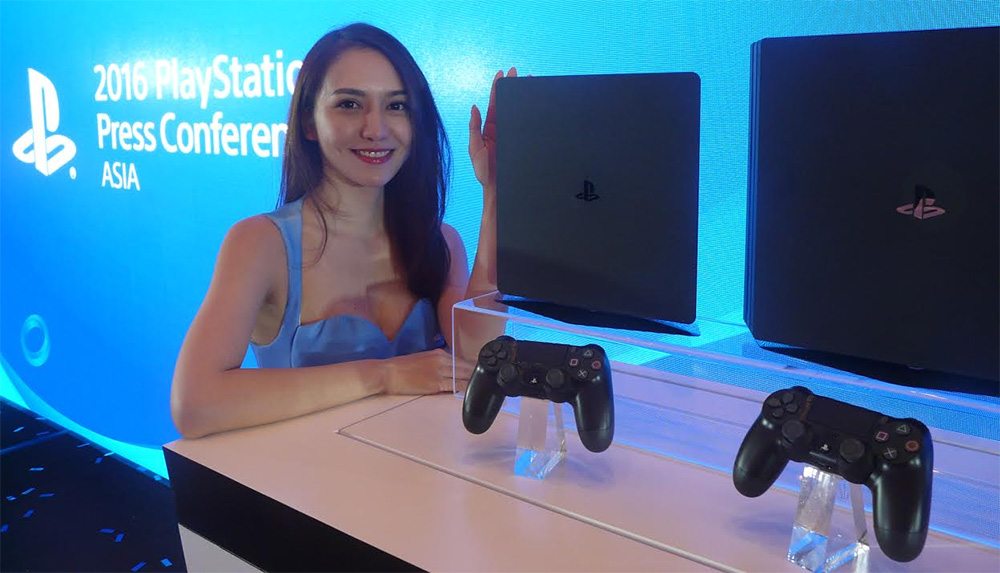 ---

Drop a Facebook comment below!