Much has been said about Huawei's new Mate 10 series and up till now, only the smaller sized 5.9-inch, 64GB Mate 10 had been announced for sale in Singapore. By the time you're reading this, the variant would already be available in store.
However, if you're holding out for the 6-inch Mate 10 Pro instead, Huawei finally announced the phone will be available in Mocha Brown from November 11, and Midnight Blue from November 25. The 128GB phones will cost S$1,098. Equipped with 6GB of RAM, the Mate 10 Pro is incredibly zippy based on my experience with the phone in the past two weeks.
Apart from the screen size there are a few differences to note between the two models namely the display and the amount of RAM equipped within both devices. So depending on your preferences, take your pick which might be your model of choice.
At the same time, the Porsche Design variant will also be available in Singapore for S$2,298 on November 24. Considering the initial announce price for this model was €1395 (~S$2209), it's nice to see the eventual Singaporean retail price came in pretty close to the international rate. Still it might be out of reach for most folks, hence it would probably be a rare sight out in the wild.
In case you need to take a closer look, here are the specs for both phones once again.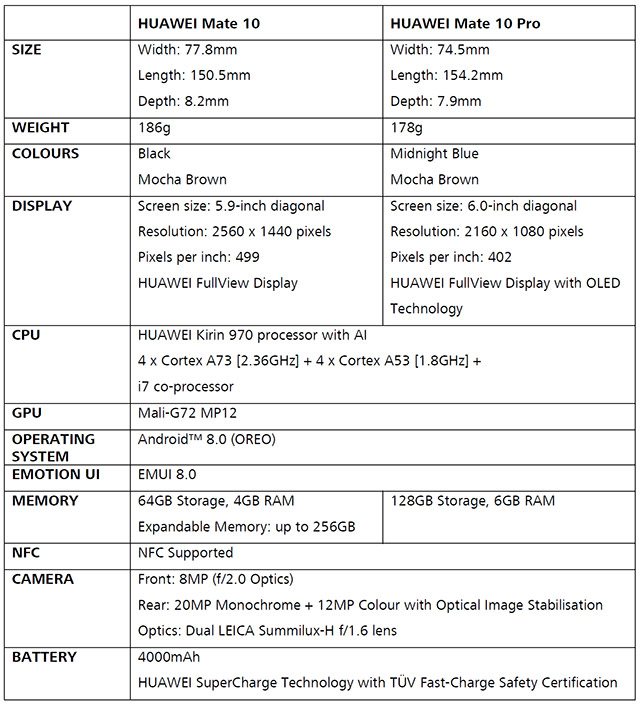 Gerald currently straddles between his love of video games and board gaming. There's nothing that interests him more than trying out the newest and fanciest gadget in town as well. He dreams of publishing a board game sometime in the future!
---

Drop a Facebook comment below!