Wireless products have always played second fiddle to wired ones, especially for pro gamers and esports, latency and the need for charging are just some of the gripes. Logitech G wants to dispel such stigma about wireless, and with the new POWERPLAY Charging System and LIGHTSPEED technology, the team certainly made a strong case for going all wireless, all the time. We were invited by the awesome people at Logitech Singapore to check out the new tech in action, and boy, were we impressed by what was shown.
POWERPLAY Wireless Charging System
The world's first wireless gaming mouse charging system, Logitech G is hoping their new innovation will put an end to dead batteries once and for all. Through the use of electromagnetic resonance, the POWERPLAY base creates a field of energy that is large enough that it can charge compatible products even in motion. The best part is it does all of these without causing an interference to the performance of the mouse. And at 2mm thick, it is a wonderful and aesthetically pleasing piece of gear to use.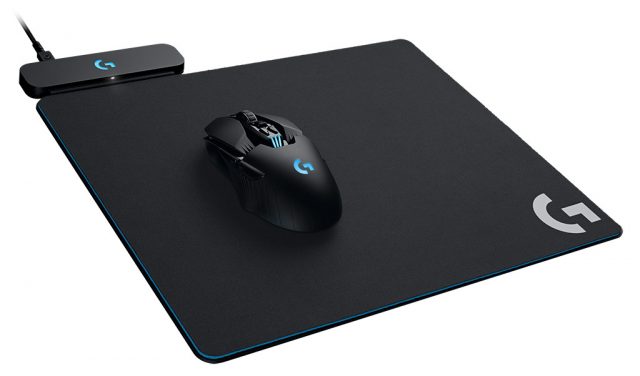 Of course, not all mice are created equal, to make full use of the POWERPLAY system, simply attach the magnetic POWERCORE module to any compatible mice and you are all set. The system also doubles up as a receiver for LIGHTSPEED wireless connectivity, so you are always fully charged and reliably connected. The POWERPLAY wireless charging system also comes included with both cloth and hard gaming mouse pads so you can customize the way you play.
The POWERPLAY Wireless Charging System retails for S$199.00.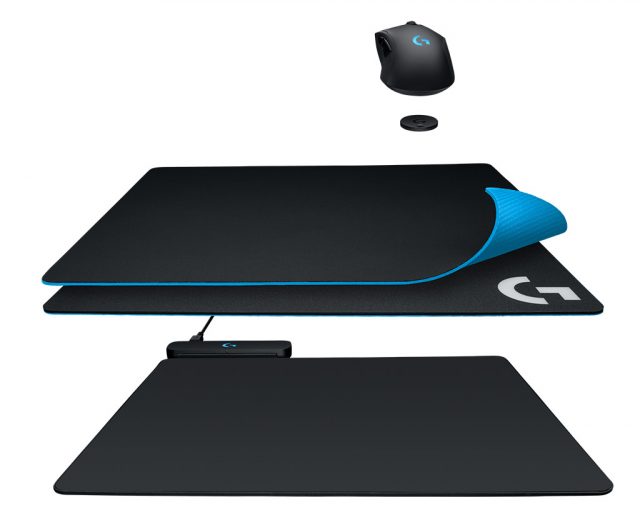 LIGHTSPEED Wireless Technology
Wires can be cumbersome and unsightly, especially when you have to work on multiple devices, so wireless, when available, is always good. With Logitech G's LIGHTSPEED wireless technology, not only do you get the freedom of being, well, free of wires, but also a level of responsiveness that beats out much of the competition's products, even wired ones! With a one-millisecond report rate, end-to-end signal optimization, and a unique Frequency Agility Mechanism that avoids interference, you can be fast and accurate without fear of losing connection.
We got hands-on time with 3  different LIGHTSPEED wireless gaming mice, with each functioning to serve their target audience particularly well.
---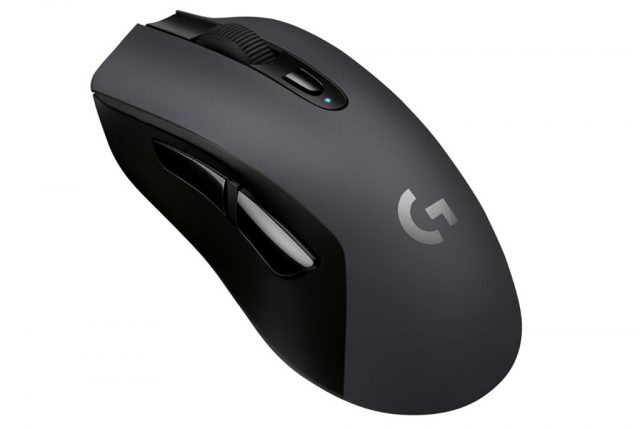 First up was the G603 LIGHTSPEED Wireless Gaming Mouse.
Armed with the next-generation HERO (High Efficiency Rated Optical) sensor, this mouse is leading the industry in performance of accuracy and responsiveness (up to 12,000 DPI) for a wireless product. It promises to deliver up to 10x the power efficiency, with a battery life of up to 500 hours of non-stop gaming on just 2 AA batteries! For non-gaming purposes, it should be able to last up to 18 months. This is all achieved using the G603's performance management system, with HI mode delivering a blistering performance of 1ms reporting and LO mode with 8ms reporting.
Utilising the LIGHTSPEED tech together with Bluetooth, you can also pair the mouse with multiple devices and switch between them with just a simple button press. The G603 is light, comfortable to use, and perfect for both gaming and general usage, do note that it is not compatible with the POWERPLAY Charging System.
The G603 LIGHTSPEED Wireless Gaming Mouse retails for S$109.00.
---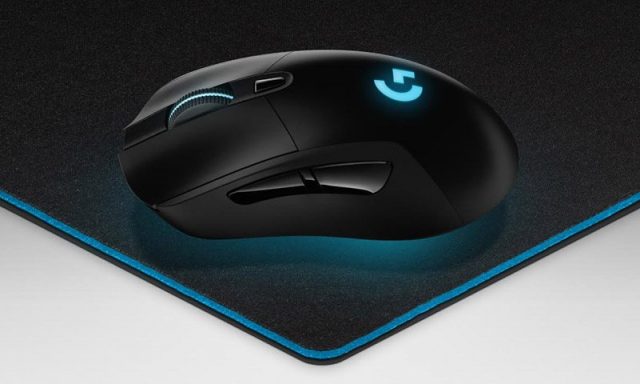 A mouse that is compatible with POWERPLAY is the G703 LIGHTSPEED Wireless Gaming Mouse.
A professional-grade wireless mouse, the G703 packs in the aforementioned LIGHTSPEED tech to ensure incredible responsiveness with unparallel wireless connectivity. With the renowned PMW3366 sensor, you can look forward to zero smoothing, filtering, or acceleration across the entire DPI range of 200-12,000 DPI! The consistency and accuracy of the sensor will certainly make for a great experience. The G703 also contains precisely-tensioned metal springs that keep your buttons primed for action. With button durability of up to 50 million clicks, it can withstand all the furious clicking you can throw at it with satisfying feedback. Gamers can also program custom commands to the six buttons on the mouse using the Logitech Gaming Software (LGS).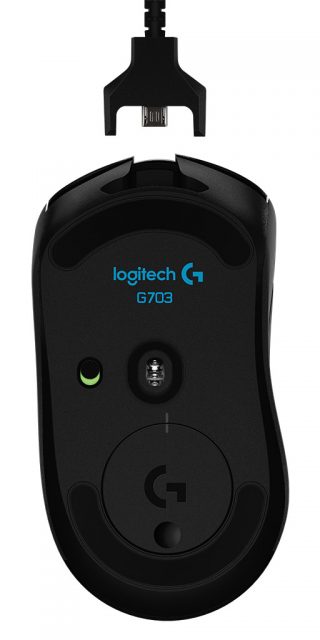 All these bells and whistles would be for nothing if the battery is dead, but thankfully with the POWERPLAY compatibility, you will never run out of juice. You can also charge the G703 conventionally with a cable, with a decent battery life of up to 24 hours to tide you through! The G703 also has the advanced mechanical button tensioning of the G603, plus an adjustable weight system for whenever the need arises.
The G703 LIGHTSPEED Wireless Gaming Mouse retails for S$159.00.
---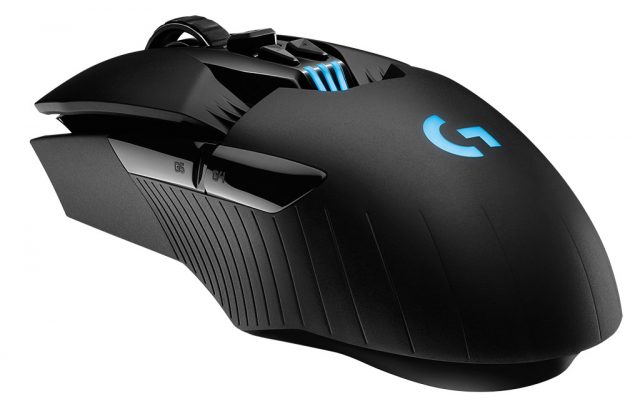 Last but not least, we have the ultimate wireless gaming mouse, the G903 LIGHTSPEED Wireless Gaming Mouse.
If it's good enough for esports pros and athletes, then it should be good enough for you too. It combines all the great features of both the G603 and the G703, and adds in mechanical pivot hinges to ensure even better performance with every click. An exclusive clock-tuning technology also helps maximise the top tracking speed and the battery life of the mouse and minimises the degradation caused commonly by temperature, humidity, aging, and part-to-part variances.
The G903's button layout is fully configurable, and the ambidextrous design caters to all players and virtually any mouse grip style. The 6-11 buttons are also programmable using LGS, so you can have all your macros at your fingertips, and the onboard memory means you can take your setting wherever you go. Its compatibility with the POWERPLAY wireless charging system will help you stay connected always without the fear of losing the connectivity.
The G903 LIGHTSPEED Wireless Gaming Mouse retails for S$249.00.
---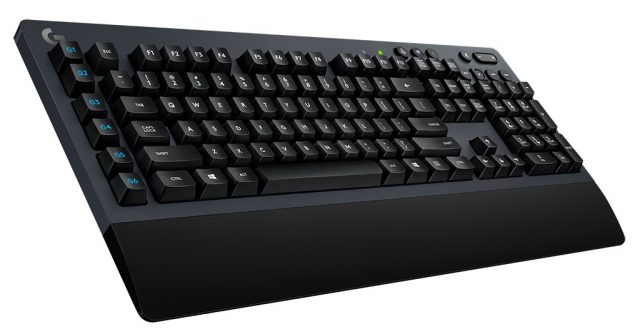 A mouse would be nothing without a solid keyboard, and the G613 LIGHTSPEED Wireless Mechanical Gaming Keyboard is a solid option to consider.
This high-performance wireless keyboard combines mechanical switches with the convenience of wireless freedom. The LIGHTSPEED technology is also in play for the G613, ensuring great responsiveness and Superior Keystroke Signal Processing allows for lightning fast delivery of every action you take while using it. Logitech's exclusive Romer-G mechanical switches in the G613 also promises a short-throw actuation point of 1.5mm and can register key presses up to 25 percent faster than conventional mechanical switches.
The 6 additional G-keys allow for custom macros and in-app commands, all customised and managed by LGS, and can be tied to profiles to suit your needs. While it is not POWERPLAY compatible, the G613 should last you up to 18 months with 2 AA batteries.
The G613 LIGHTSPEED Wireless Mechanical Gaming Keyboard retails for S$159.00.
---
Has Logitech G managed to convert you to make your entire gaming setup fully wireless? It is certainly tempting, and if the gap between the performance of wired and wireless product has been bridged, then Logitech G has a great chance of being the forerunner in the race to the top.
---

Drop a Facebook comment below!