Having delivered godly goodness in 2018 with God of War, the folks at Sony Santa Monica Studio definitely know what they are doing. Of course, there are always going to be improvements to be made, and for the sequel God of War Ragnarok, the team is making sure accessibility is not going to stand in your way of enjoying Kratos and Atreus' new adventure.
As shared on the PlayStation Blog in celebration of Global Accessibility Awareness Day, the team shared some of the more notable and new features coming to the game, with there being more than 60 ways to adjust gameplay to suit different players.
God of War Ragnarok Accessibility Features
A few of those are brought over from the PC version of the first game, with Auto Sprint, an always-on reticle to reduce motion sickness, as well as aim and block style toggles being available in God of War Ragnarok.
Subtitles and Captions
Subtitles and captions are being improved as well, with more sizing and colour options. Speaker names can also be added, with independent sizing up for tweaking. Santa Monica Studio will also be adding several new ways to help players understand in-game sound, with captions being added to both cinematics and gameplay to provide a rich understanding of the soundscape of the world. You can also enable captions for critical gameplay information to assist with puzzles and narrative understanding.
Controller Remapping
For those looking for more options when it comes to controller remapping, players can customise their button configurations in God of War Ragnarok. There will be a wide range of preset layouts, as well as custom controller remapping support. Individual buttons can be swapped and, for select complex actions, you can choose alternate configurations from a preset list.
There are also multiple ways to customise your experience for certain actions that require more than one button, including Touchpad Shortcuts for things like Spartan Rage, Navigation Assist, and Quick Turn to increase accessibility for God of War Ragnarok.
High Contrast Mode
A new high contrast colour mode will allow you to apply a colour to objects in-game like targets, enemies, and other characters, in addition to a variety of item types. When active, this will apply a colour layer to characters that will make them more visible against the background. You can optionally desaturate the background to further increase the contrast. Traversal paint, loot items, and special effects can also be made more visible in this mode.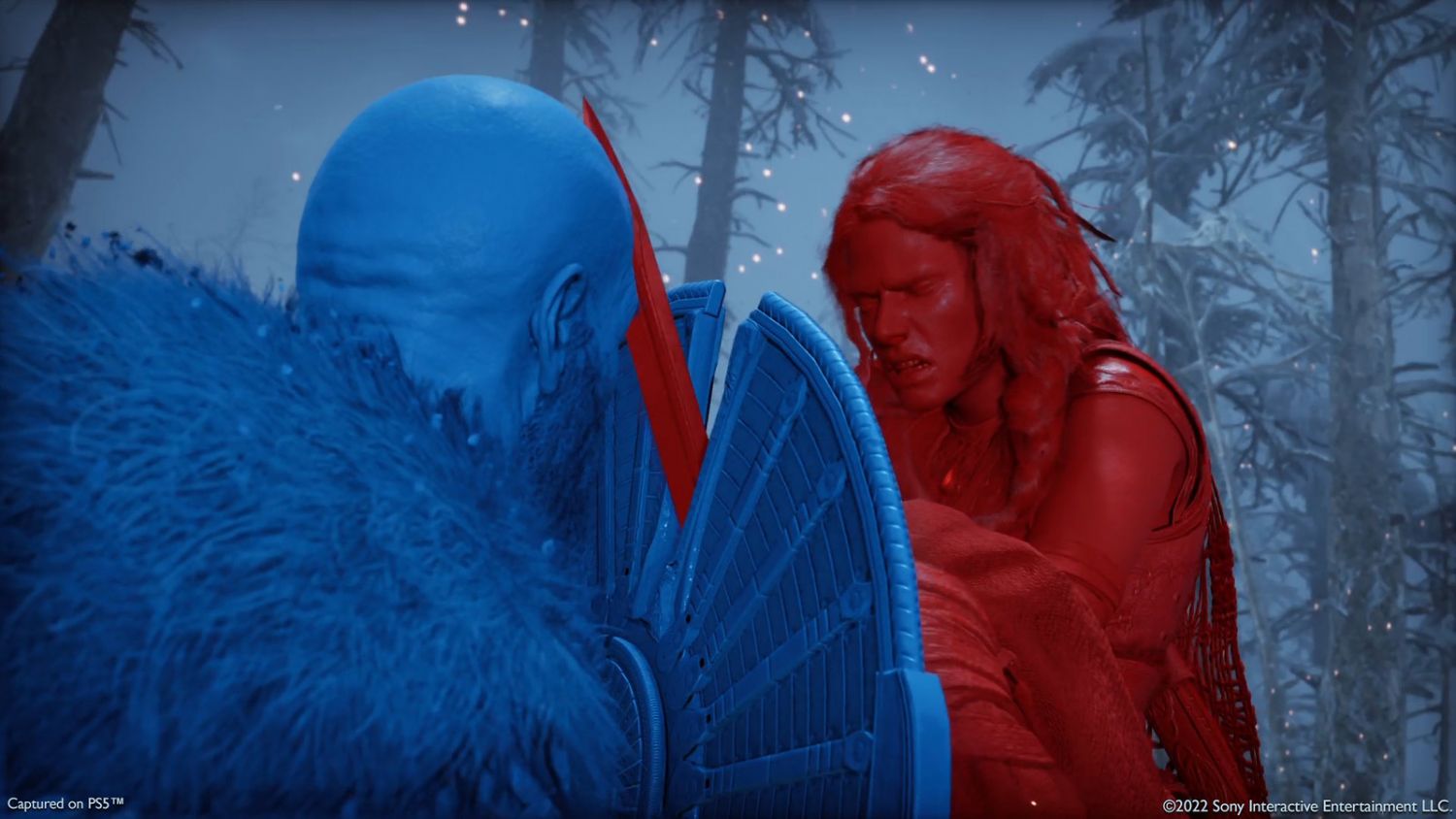 More to Come
Obviously, these are not all the accessibility features that will be available in God of War Ragnarok, and you can read more via the blog post. Either way, more players will be able to enjoy the sequel when it arrives, and that is a good thing. Hopefully, we will get a release date soon, so that we can all prepare to take the fight to the gods once more.