During its first E3 showcase, Razer unveiled several new products, including the AMD-fitted Razer Blade 14 – a first for the company's line of laptops – a new USB-C GaN charger, and the upgraded Raptor 27 Monitor.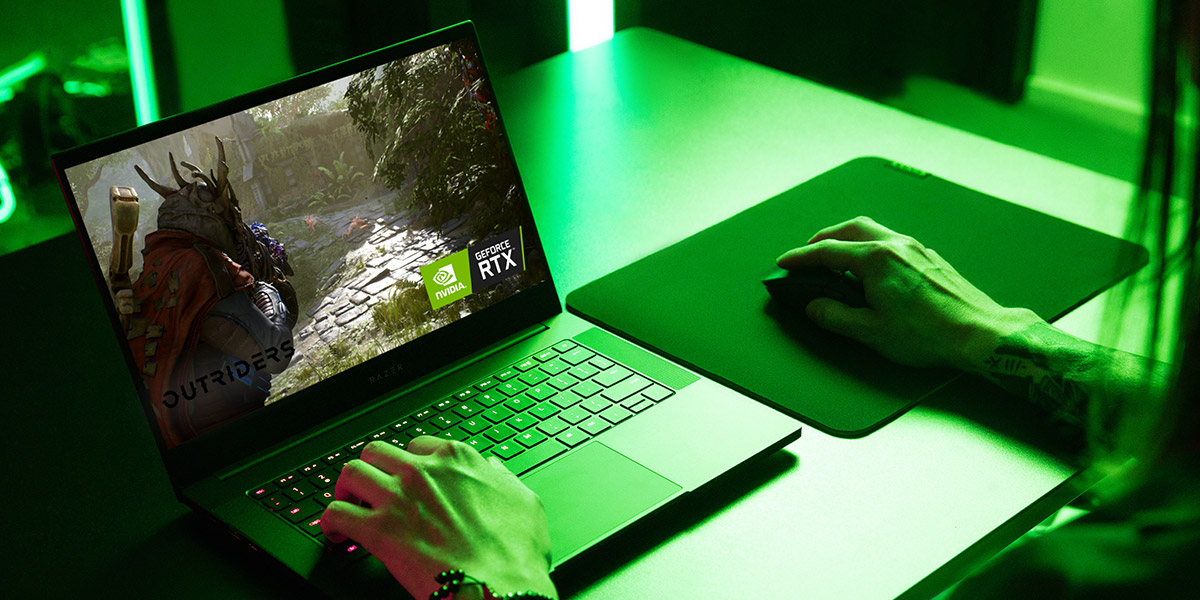 Currently Razer's thinnest and most compact gaming laptop, the Blade 14 was originally released three years ago, with this newest iteration boasting the latest Ryzen 5900HX CPU and NVIDIA GeForce RTX GPUs up to 3080. It offers two displays: a FHD (1920 x 1080p) 144Hz display and a QHD (2560 x 1440p) 165Hz display. While the laptop has a fixed 16GB DDR3 3200 RAM, it has a single slot SSD upgradeable up to 2TB.
Of course, it wouldn't be a Razer Blade without the family's signature lightweight form factor. Designed to be the ultimate compact gaming laptop, the Razer Blade 14 measures 16.8 mm x 220 mm x 319.7 mm and weighs 1.78 kg. On the side, its carries a plethora for ports for functionality, including the likes of two USB-C ports, two USB-A ports, an HDMI 2.1 port.
The keyboard, meanwhile, will ship with anti-ghosting and per-key RGB backlit keys, alongside other notable laptop features, such as Wi-Fi 6, Bluetooth 5.1, and a 1MP Windows Hello camera with 720p resolution. Powered on a 61.5Whr battery, the laptop is also expected to last up to 12 hours with 45 percent brightness and the keyboard RGB turned off.
The Razer Blade 14 is available on the official Razer store from US$1,799.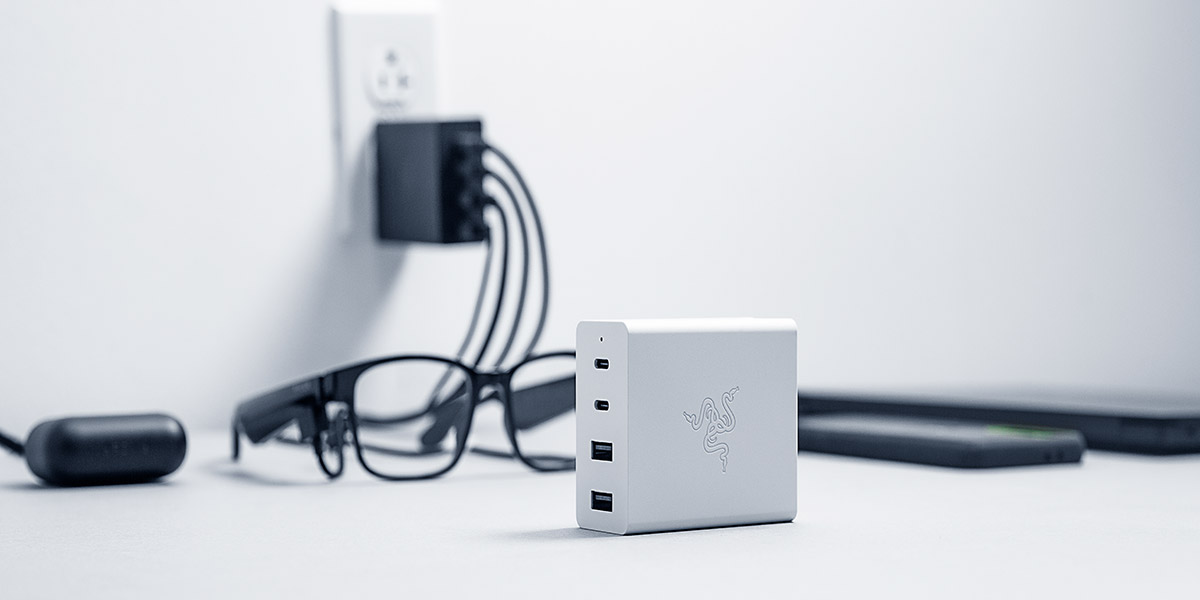 Along with the new laptop, Razer also revealed its first Gallium Nitride (GaN) charging device, the Razer USB-C GaN charger. Offering two USB-C ports, two US-A ports, and 130W of combined charging, it lets gamers and users charge their laptops, smartphones, and tablets while on the go.
Courtesy of GaN technology, the charger is presumably more efficient in both size and power. This means that it does a better job at reducing short circuiting or over-heating risks as well, thus making it a good fit for heavy-duty gaming or GPU-intensive tasks like video editing.
The Razer USB-C GaN Charger is available on the official Razer store for US$179.99.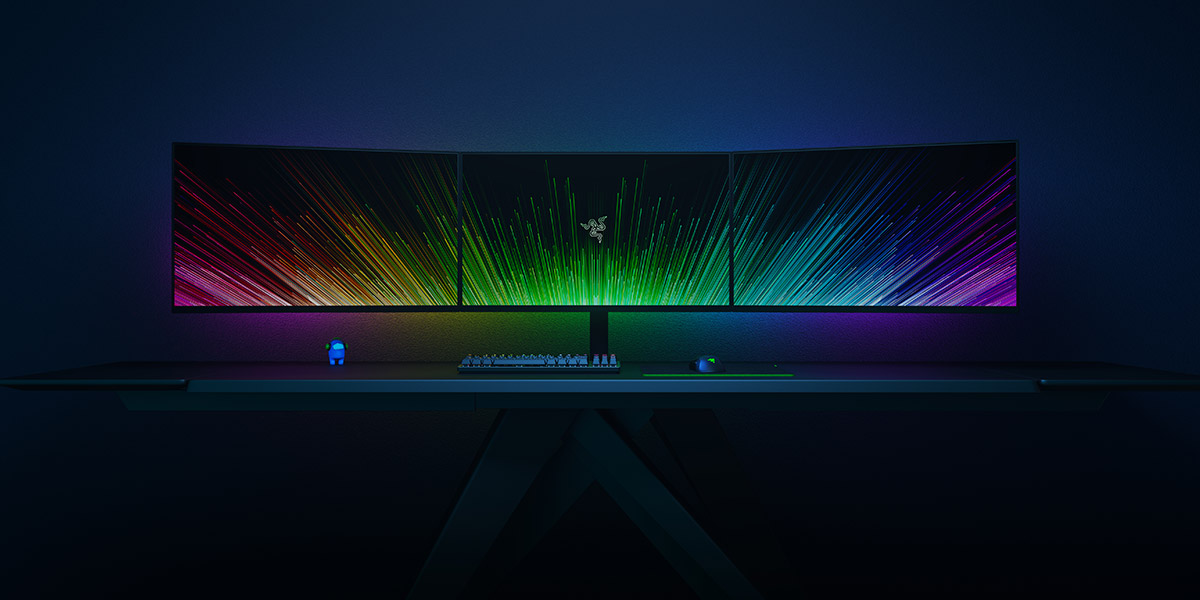 Last but not least, Razer has also improved upon the Raptor 27 Monitor that was first released back in 2019. Retaining its 90-degree tilt and covering the same 95 percent of the DCI-P3 colour spectrum, the upgraded 27-inch IPS QHD (2560 x 1440p) display now rocks a faster 165Hz refresh rate, 1ms response time, and adaptive sync technology for even more visual prowess.
As it stands, the Raptor 27 is also the world's first THX-certified monitor. Now decked out with plenty of ports including an HDMI 2.0 port, a DP1.4 port, a USB-C port and two USB-A ports, the monitor is finally VESA-compatible for fans who want them mounted on monitor arms.
Additionally, Razer also did RGB fans a favour by adding fully-controllable Razer Chroma RGB lighting to the monitor through the Razer Synapse software.
The Raptor 27 Monitor is available on the official Razer store for pre-order for US$799.