The duality, or rather, the balance of light and darkness is a recurring theme in Square Enix's Final Fantasy XIV, so turning that into the central focus for Puma's new sneaker collection inspired by the highly-popular MMORPG certainly makes sense.
As revealed by Japanese website Sneakerwars, this latest four-piece lineup includes two classic Slipstream models and two RS-X models. Each type comes with a (Warrior of) Light version and a Dark iteration, sporting the combinations of white and blue-green, and black and purple-pink respectively.
Apart from the thematic relevance to light and darkness, the kicks also feature other nods to the game, such as crystal charms, the iconic, adorable Fat Cat minion, and Meteor logos. Here's a closer look at some of the details: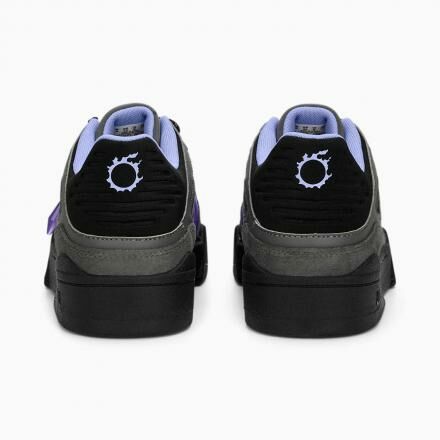 There's a catch, however. As with most Japanese IP collaborations, the Puma x Final Fantasy XIV slate is only exclusive to Japan for now, with no word on international release. All models are priced at 17,050 yen (US$125 | S$169), and will be available in the country from 15 March.
The announcement comes a few days after Final Fantasy XVI launched the new edition of its annual Little Ladies' Day seasonal event. It's due for the 6.35 patch update soon, which will introduce the Eureka Orthos Deep Dungeon, another chapter of the "Somehow Further Hildibrand Adventures" quest chain, brand new Loporrit Tribal Quests, and more.