Forget RGB, if you've been seeing the recent news about Yokohama's Life-Size Gundam and wish to build your own mecha; this dream isn't so far off now with ASUS releasing an exciting lineup of Gundam-themed PC components and products.
Upon closer inspection, these PC parts will include a Maximus XII Extreme Gundam motherboard coupled with the ASUS GTX Gundam graphics card.
The Maximus XII Extreme Gundam motherboard will feature an LGA1150 socket wired to a Z490 chipset, for running CPUs up to the Core i9-10900K. It also comes with a custom EKWB water-block that covers the CPU and VRM circuitry and chipsets. The motherboard covers will come in two designs; the silver-blue of the RX-78-2 Gundam and red of the MS-06S Char's Zaku II.
As for the ASUS Gundam graphics card, it seems like it'll be the GTX 1660 Ti model. This is due to its similarities to the GTX 1660 Ti TUF X3 (via Videocardz). (Too bad we aren't getting an RTX card, maybe they'll release it sometime in the near future!)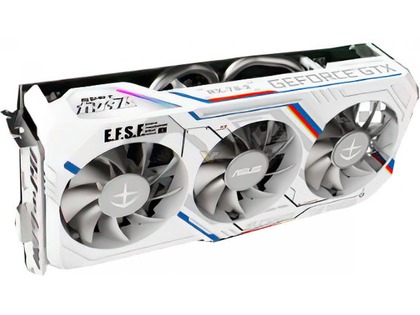 The news for these ASUS Gundam PC components was first spotted by user @9550pro on Twitter.
Other products graced by the RX-78-2 Gundam design include the Thor PSU, a ROG monitor, the Helios chassis and a set of peripherals and even a T-shirt and drink tumbler. This is similar for Zeon's side, with Char's Zaku II-themed design for the motherboard, graphics card, AIO cooler, an ASUS TUF monitor, the TUF GAMING GT501 and T-shirt. To complete the set, you can even purchase the previously announced Gundam-themed WiFi routers.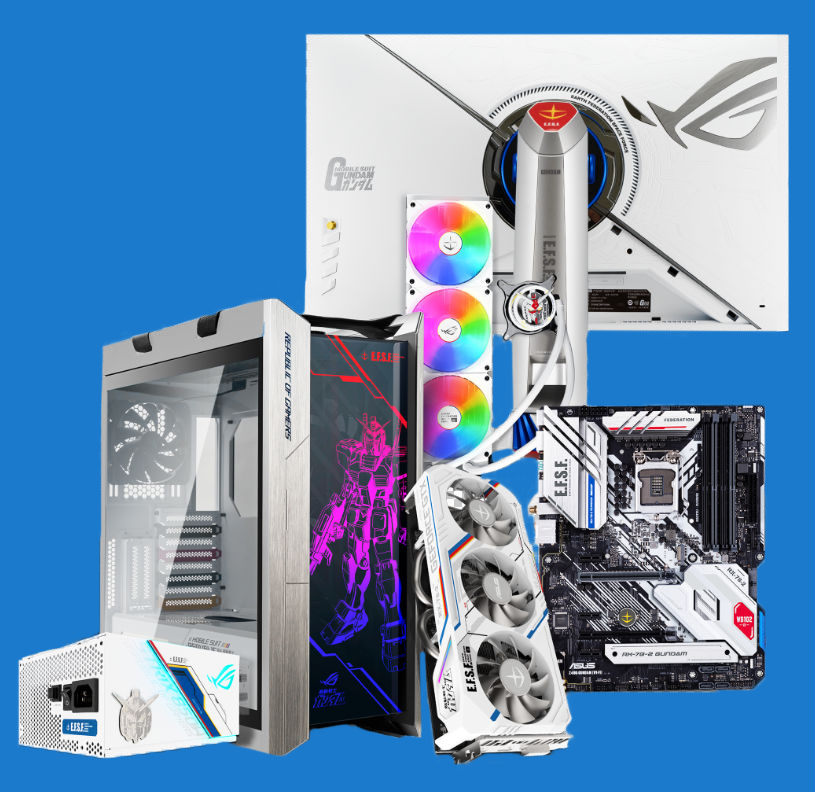 So far, there are no releases of any other details nor prices. Unfortunately, it seems like ASUS currently has plans to release these Gundam PC components only in Japan. But with such a strong global fanbase for the franchise, hopefully, the company will extend its orders to the international market soon!
---

Drop a Facebook comment below!