Gearbox Software's Borderlands series is regarded as one of the best looter shooters to date, with a compelling, well fleshed-out narrative, memorable character cast (hello, Handsome Jack), great wry sense of humour, an intricately-crafted world structure, and solid shooting mechanics.
Borderlands 2 seemed to mark the end of the player's adventure on Pandora – until news surfaced that a continuation of the series was in the works. Excitement levels picked up yet again, and fans looked forward to every major gaming event in hopes of an official announcement, but it was radio silence for a long, long while. Telltale Games' Tales from the Borderlands managed to sate the community's thirst for more lore, yet the experience was not quite the same.
Then, finally, the team teased gamers with a Borderlands namedrop in a description for a special PAX 2019 panel announcement that led to the launch of a new teaser trailer two days ago. The tagline? "Mayhem is coming."
And my, what a mayhem the game is shaping up to be. Unveiled during Gearbox's panel session, the latest trailer showed off plenty of new and familiar elements, with the promise to ramp up the…well, mayhem.
While Pandora is set to make a return in its dilapidated, dystopian glory, it seems there will be a host of new distinct worlds for players to explore this time round, including a futuristic, cyberpunk-themed one decked out in vibrant and neon colours.
At the centre of Borderlands 3's narrative is a group of four Vault Hunters, whose abilities and classes have yet to be fully revealed. Some familiar faces, such as Tiny Tina – who has matured since her debut as a 13-year-old explosives expert –, Claptrap (of course), Marcus Kincaid (the arms dealer), and various spin-off characters are also included in the roster. The main antagonists, meanwhile, come in the form of a pair of fresh-faced, sort-of bandits, with the team confirming that Handsome Jack will no longer return. Like, ever.
It wouldn't be Borderlands without plenty of gunfire, explosions, and vehicle crashes, however. Chock-full of the series' signature action elements, the new four-minute reel promises that a whole inventory of firearms is in store – apart from having a total of "one billion" gun types, players can keep a lookout for "guns with legs" as well, which is totally absurd, but hey, that's what goes into the Borderlands DNA anyway.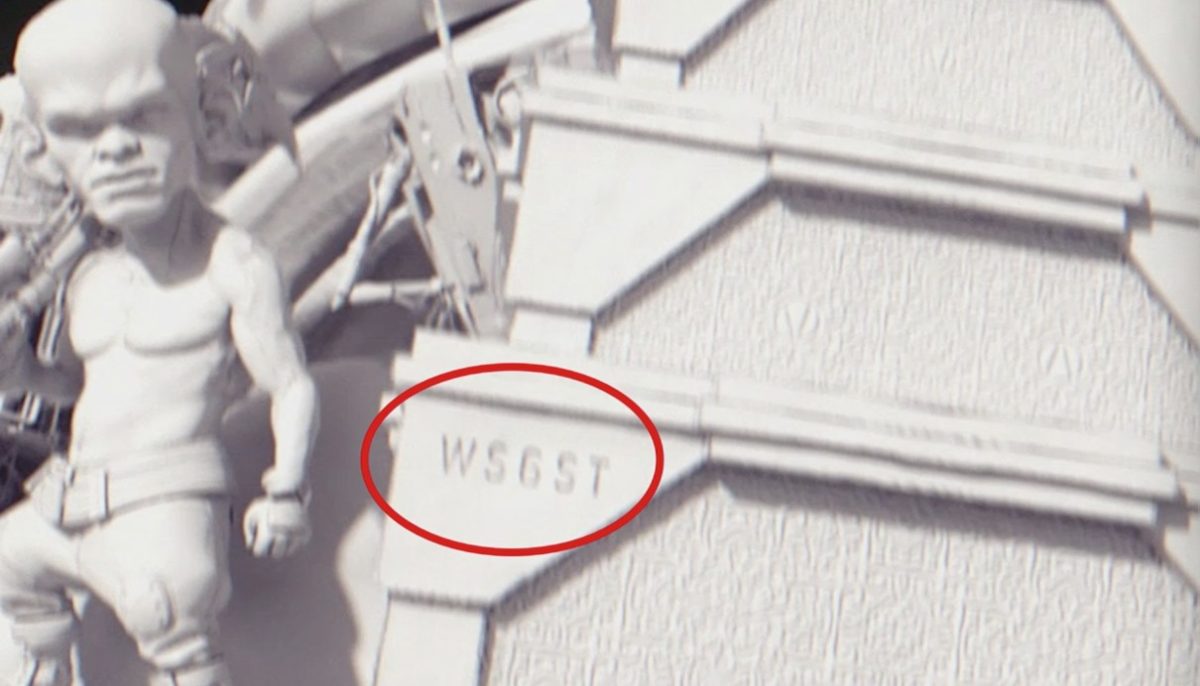 Zooming into the "Mayhem is Coming" trailer yields some observations. Prior to the latest trailer launch, the team did an unveiling on a hidden shift code in the official image that spells out WSGST, granting Borderlands 2 owners some entitlements in-game. Additionally, Mad Moxxi's bar is also slated for an appearance, and said to be very, very cool.
The other star of the night is the Borderlands: Game of the Year Edition. Announced just ahead of the game's 10-year anniversary, it serves as an enhanced re-release of the original game, and is set to feature the same basic content, in addition to all four DLC packs. This version will bring about visual improvements, alongside some welcome gameplay changes, such as an overhauled inventory management system, six Legendary-tier weapons, further character customisation, and more.
Accompanying the above would be Borderlands: The Handsome Collection, which sees the bundling of both Borderlands 2 and Borderlands: The Pre-Sequel, as well as remastered graphics, improved textures, and the like. Both the Game of the Year Edition and The Handsome Collection are primed for an April 3, 2019 release, which is also when more information about Borderlands 3 will be announced.
Beyond the Borderlands goodness, Gearbox showcased some information about upcoming titles as well, including We Happy Few: They Came From Below DLC, Bullet Storm: Duke of Switch Edition, psychological-thriller Pathologic 2, Trover Saves the Universe, and Risk of Rain 2 (available in Early Access on Steam now).
It's been a good day for Borderlands fans, despite the technical errors during the showcase. The trifecta of a new Borderlands 3 trailer, Game of the Year Edition, and Handsome Collection has evidently stirred up much excitement and hype among fans, who definitely can't wait to dive back into the world of Pandora. Next up, release dates and in-depth details, please!
---

Drop a Facebook comment below!