Lately, Bumblebee's getting all the hype with his big movie out in the theatres, but let's not forget the leader of the Autobots, the suave and steadfast Optimus Prime.
Casio certainly hasn't — with their Transformers collaboration heralding Transformers' and G-Shock's 35th anniversary in 2019 and 2018 respectively. It's resulted in an incredibly flashy, ridiculously extravagant Master Optimus Prime watch set, which includes a pedestal that actually transforms into Optimus Prime, and of course, the watch itself.
The watch serves as Optimus Prime's chest-plate if you're displaying them transformed. And you can swap that watch out with other G-Shock models, if you want to give Optimus Prime a little makeover.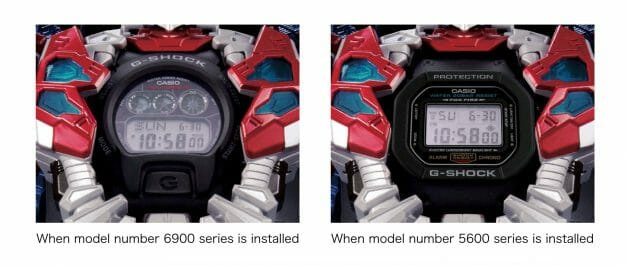 It even comes with its own animated trailer, an amazingly action-packed 2.5 minutes that details how this particular watch helps Optimus Prime successfully fend off a Decepticon attack, and, you know, save the world as usual. Well, it's considered fairly tame on the scale of mundane to out-of-this-world-bizarre for Japanese ads.
If you're a Transformers fan (or a fan of wacky watches), the watch set seems to be available exclusively in Japan at JPY29,000 (roughly S$353).
---
The good news is Casio Singapore seems to be bringing in some stock, but there's a catch — of course, there is. If you want to buy the watch, you're going to have to enter a raffle to score the chance to. On one hand, it's great that we won't end up with a situation where we're queuing for hours and still fail to get it, but on the other hand… RNG.
The raffle will close on December 20, 2018, 23:59hrs, and can be entered here. Taking import costs into account, we're guessing it'll retail at about S$499 in Singapore. Nevertheless, if you're planning to enter the raffle, may RNGesus look kindly on you.