There's nothing quite like watching new technology unfold right before your eyes… and fold back up again. And rinse and repeat. Such was what Geek Culture experienced at OPPO's massive manufacturing facility in Dongguan, China, where we were invited to get a deeper understanding of how OPPO has managed to maintain its high and standardized product quality over the last 19 years, since it made its debut in 2004.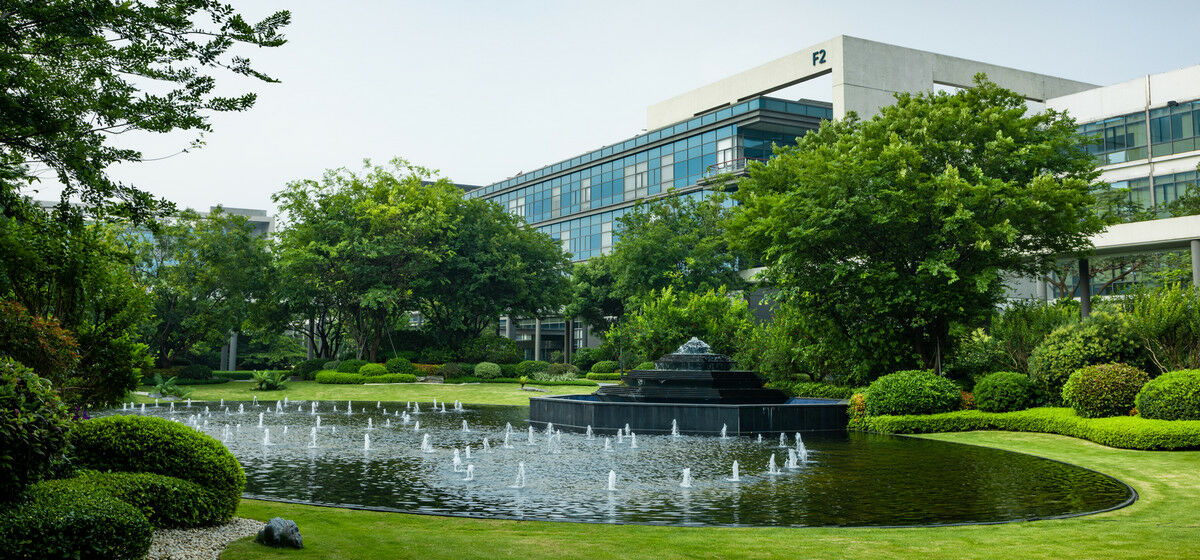 A Quality Engineer (QE) Reliability Lab was set up not long after, in 2008, to carry out and test its products against the strictest quality standards, so that the final smartphone that eventually lands in the hands of consumers will be of best-in-class quality.
During the course of our tour, we got to visit two main areas of Mechanical Testing and Environment Adaptability Testing.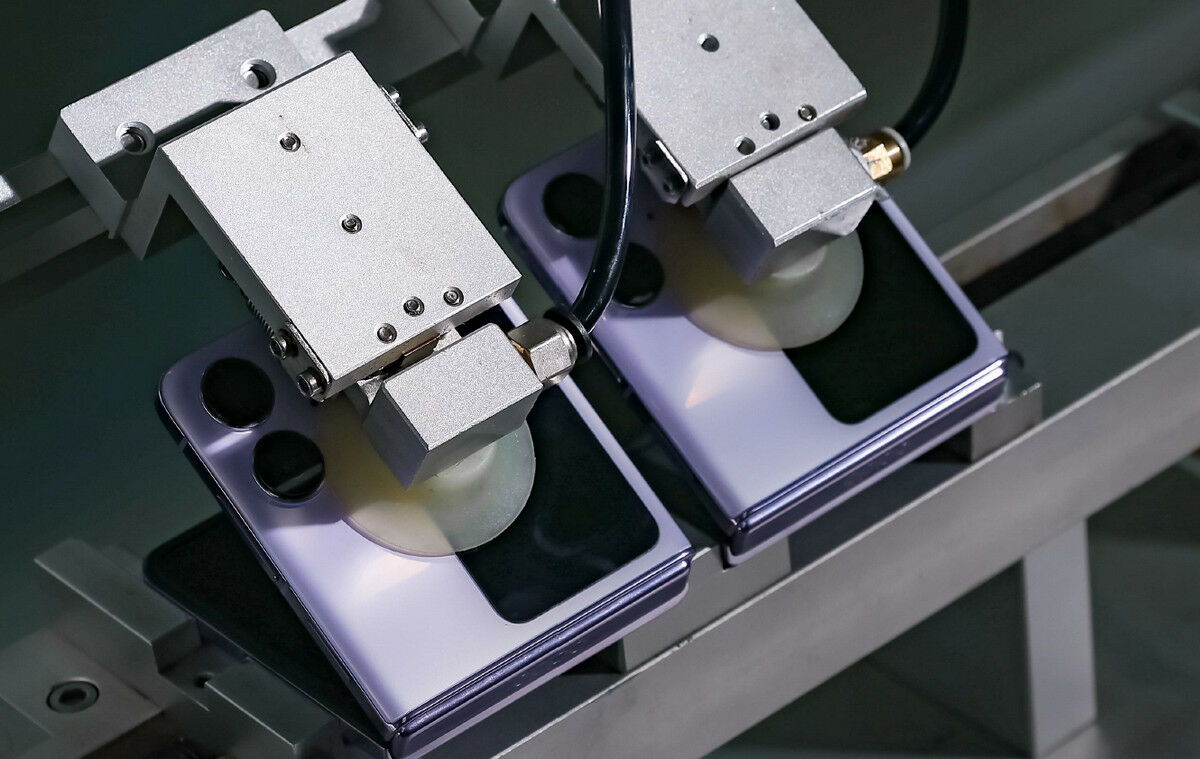 Mechanical Testing encompasses eight different kinds of tests for devices:
Drop Test – This is to evaluate the product's capability in withstanding unexpected drops or collisions. Each sample product is dropped from heights of 1m, 1.2m and 1.5m, on its 6 planes, 8 angles, and 12 edge lines. Each sample is dropped between 12 to 32 times. This explains why your OPPO phone can survive some nasty falls, but still walk away unscathed.
Micro-drop Test – The reliability of the internal electrical and external fortitude against physical damage are put to the test here. Each sample product is dropped from a height of 10cm, more than 28,000 times, with its screen, back, and sides facing down respectively.
Tumbling Barrel Test – Similarly, this is to test the product's capability in handling sustained physical and stress damage, as well as a test of the device's welded strength. Each product sample is placed in a tumbling barrel that rotates 150 rounds at a rate of 8-10 rounds per minute.
Plug and Unplug Test – We could all use a reliable charging port and audio jack (if any). In this case, the USB cable or audio jack is plugged and unplugged at slightly different angles, just like in real life, up to 10,000 times.
Twist Test – A smartphone isn't meant to be twisted but when it does, you want to make sure it's ready and this evaluates the reliability of electrical connections in the product when it is subjected to twists. The sample product is twisted 500 times by maintaining 2N of force for 1 second each time.
Button Test – Believe it or not, physical buttons are some of the most used parts of a device and this evaluates the service life and tactile feel of the buttons on the product, including Power and Volume buttons. Each sample product is tested rigorously, with 200,000 presses on the Power button, 100,000 times on the Volume controls, and 500,000 times on the fingerprint sensor.
USB Cable Bending Test – Even the reliability of the USB cables are put to the test. The USB cables are swayed 5,000 times by applying a 3kg force.
Folding Test – As with any foldable device, the reliability of the flexion hinge and screen crease caused by continuous folding of the product is important. A folding phone has more moving parts and Oppo makes sure that product samples are folded 400,000 times, to ensure its spring and hinge holds out well. Why 400,000 times? This is actually equivalent to 5 years of making 200 folds per day. In comparison, other brands tend to conduct only 300,000 folds during their tests.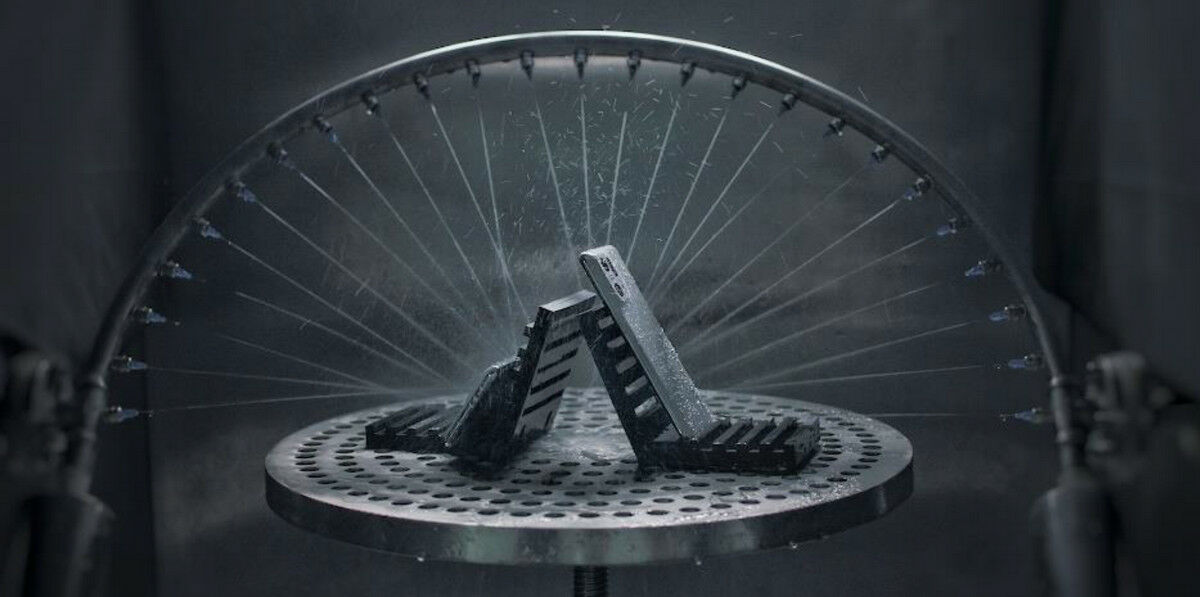 Environment Adaptability Testing encompasses six different kinds of tests:
Waterproofing Test – Water resistance of a product is always essential these days. Each sample product is tested in IPX2/IPX4 conditions, by being placed on a revolving machine with water sprinkler jets shooting at different angles.
Salt Spray Test – Your phone might be waterproof, but that doesn't mean it can stand the water contents, and this test evaluates corrosion resistance when exposed to salt water. Each sample product is exposed to a 5 per cent salt spray for 2 hours, after which it is stored in a hot and humid environment (50℃ at 95 per cent humidity). It is then exposed to the air under room temperature to dry out. This test is repeated three times.
UV Test – Your phone tends to stay in your pocket or handbag, but it is also exposed to the sun and this evaluates the product's resistance to long-term exposure to sunlight and dew. The sample product is placed in a weathering chamber, and run for 96 hours.
Sweat Test – This simulates the scenario where a user's sweat may affect the product's functions. A piece of cloth is dipped in artificial sweat and wrapped around the handset. It is then stored in a hot and humid environment (50℃ at 95% humidity) for 48 hours. This is repeated a total of five times.
High/Low Temperature & Humidity Test – In order to evaluate how a product can perform under extreme temperature and humidity conditions, each sample product is placed in a testing chamber at 50℃, 75℃ at 95 per cent humidity, and at -40℃ for 7 days (168 hours).
Folding Test in High/Low Temperature – An additional test is required to test the reliability of the flexion hinge of foldable devices in extreme conditions. Each sample product is placed in a testing chamber at 50℃ at 95 per cent humidity, and at -20℃. The product is then folded up to 100,000 times in each condition, at 28 cycles per minute.
About 150,000 devices are tested each year at the facility.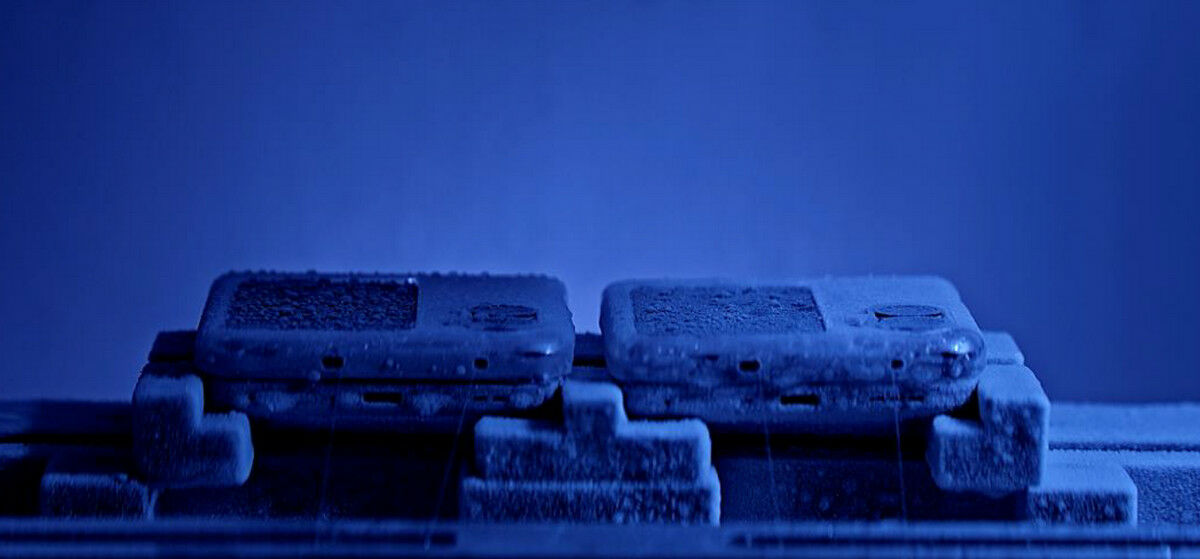 ---
Taking a closer look at the OPPO Find N2 Flip's "Water Drop" Flexion Hinge
With its next foldable phone, OPPO set out to solve the display crease problem that emmates after prolonged use of a folding phone, and with the Find N2 and N2 Flip, it developed the innovative "Water Drop" flexion hinge design to replace the traditional U-shape hinge. This has resulted in a 48 per cent narrower crease compared to other foldable phones in the market today. This "Water Drop" flexion hinge was fully developed internally by OPPO and it has filed 125 patents for it.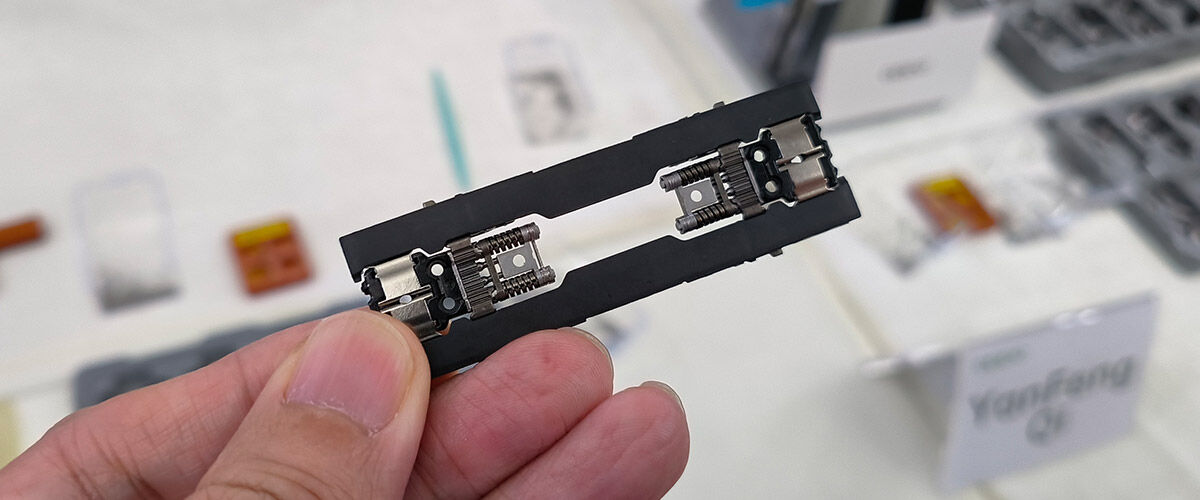 The hinge is made up of an aerospace-grade MIM alloy material, and comprises of 136 components. In fact, the hinge alone already costs US$100, which goes to show OPPO's serious commitment to perfecting its folding technology. In comparison with the past-generation flexion hinge, the new hinge design is 35 per cent lighter and 21 per cent narrower. Even the springs were changed from the traditional circular to square shape, which helps achieve greater torque.
We managed to experience assembling the flexion hinge on our own during a workshop, so check it out below:
Having visited OPPO's manufacturing facility in China, we now have a newfound appreciation for the amount of work and innovation that goes into the development of our everyday devices, such as OPPO's latest Find N2 Flip (read our review). We cannot wait to see what the future holds as OPPO strives to further perfect and improve its flexion hinge design.