With traveling now back in fashion, many are looking to visit, or have already visited, Japan. For the uninitiated, navigating Akihabara can be a daunting affair. While our guide listing all the popular spots in the area is comprehensive, it lacks one key aspect – finding cheap toys in Akihabara.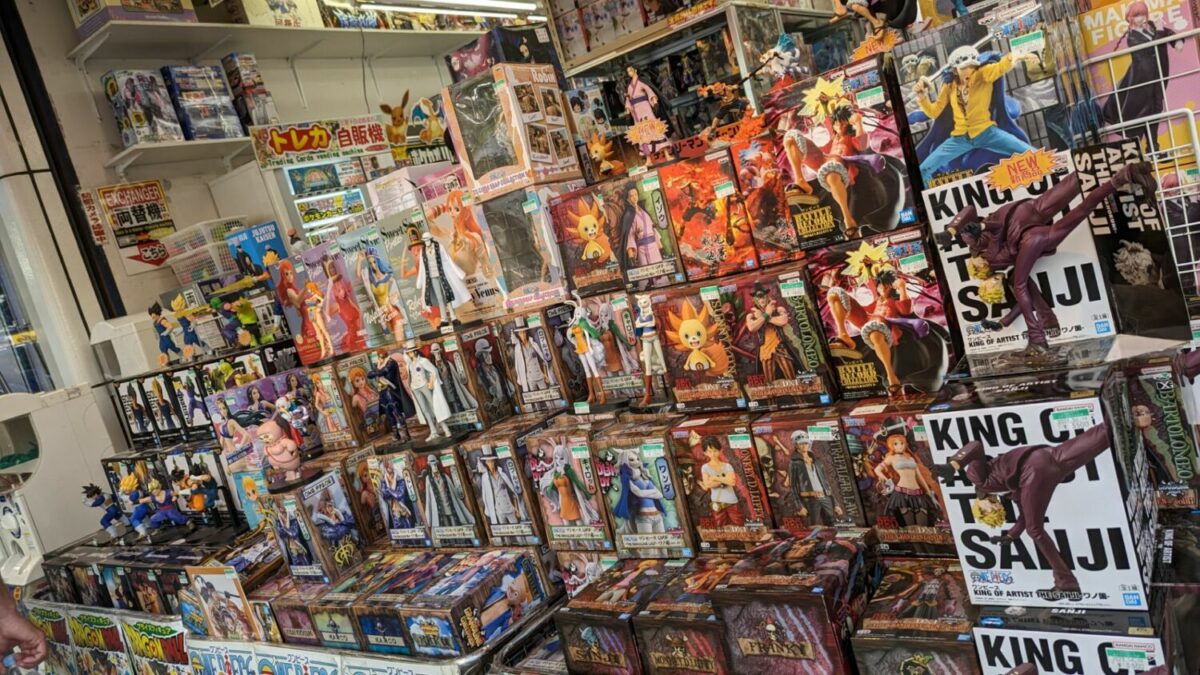 Considering the sheer number of stores there, the volume of toys, and the labyrinth arrangement in each store, it can become overwhelming for first-timers or anyone who's running short on time. Sure, great deals can be found at mainstays like Mandarake, but this list will zero into stores that have the best prices in general, especially those with prizes only obtainable from claw machines.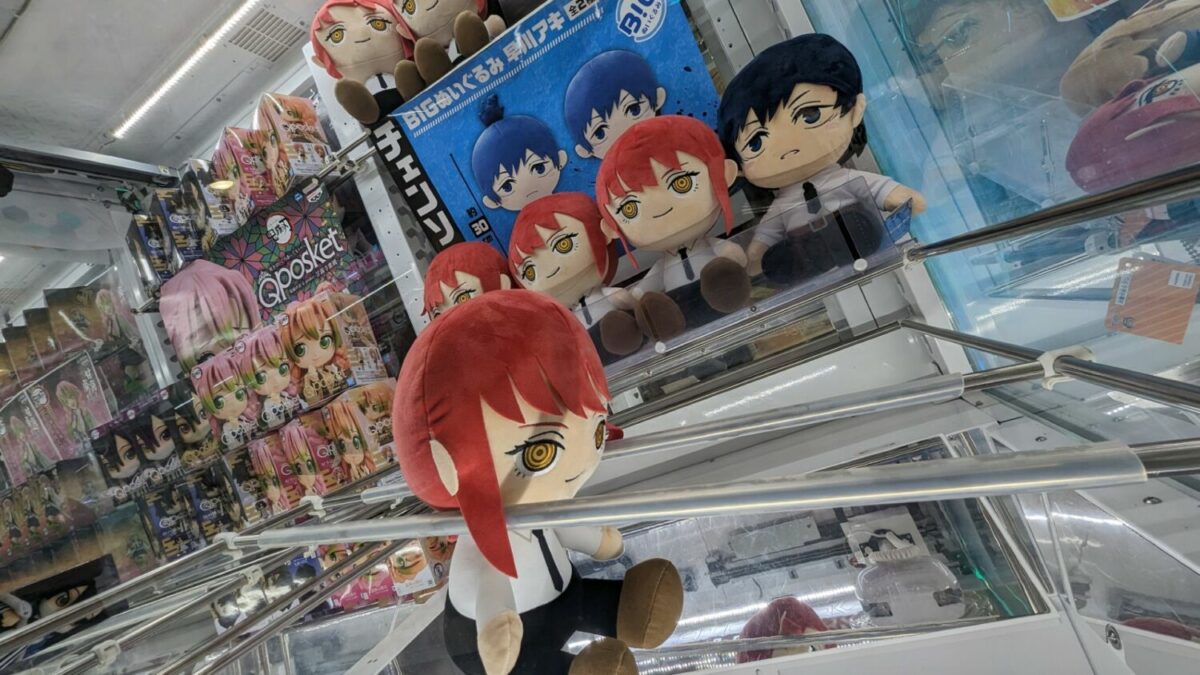 If lady luck is on your side, getting a claw machine prize under 3,500 yen or under is generally a steal. That requires some time, skill, or cash, though, so it'd be a good idea to grab a toy from one of these stores on a luckless day. Usually, these geeky spots feature a good range of figures which are cheaper than most other spots – even if some have a wide price variance. Just make sure to be focused on what you're looking for, take note of the price tags, and you'll be all good to grab the cheap toys and bargains you desire in Akihabara.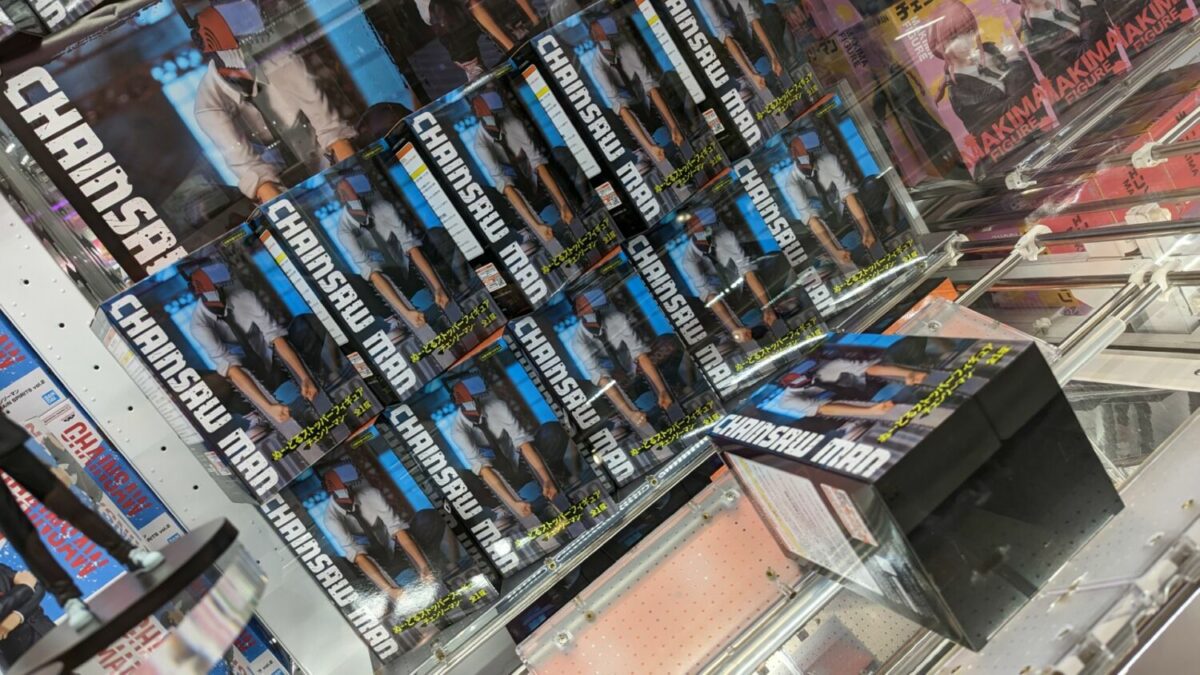 As a general rule of thumb, stores that are at the fringes and back alleys of Akihabara usually have lower prices. Plus, if you're not particular about getting an opened toy, prices can be much lower – and here's where we recommend.
Character G Mart
1 Chome-11-1 Sotokanda, Chiyoda City, Tokyo 101-0021, Japan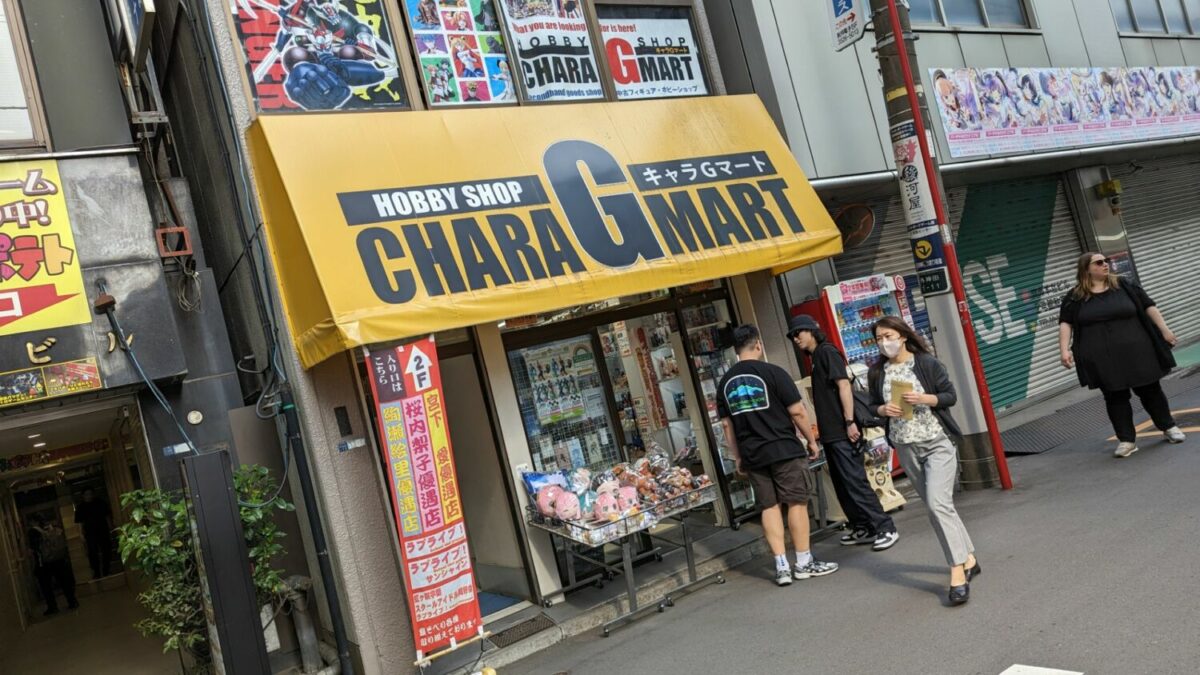 If you're starting your Akihabara journey from the main train station, Character G Mart, situated close to the main Kotobukiya and Super Potato, is one of the cheaper places to start off your toy hunt.
While some deals can be found here, it's not necessarily the most affordable of the list. For those lacking the time, however, this is a good grab-and-go space with the assurance of a good deal – to a certain extent, of course.
Liberty Akihabara 11
Japan, 〒101-0021 Tokyo, Chiyoda City, Sotokanda, 4 Chome−7−1 2F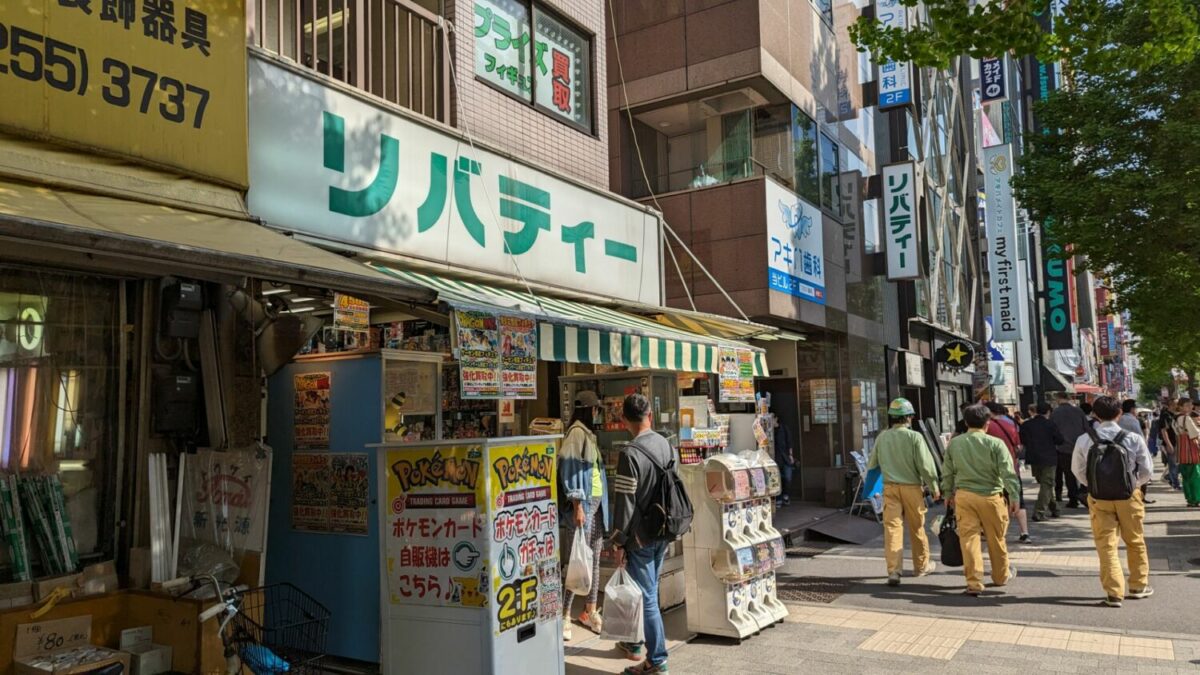 Toy enthusiasts coming from the other end (closer to Suehirochō Station), meanwhile, should look to Liberty Akihabara 11 as their first stop. Within Akibahara there are plenty of Liberty stores (look out for the green and white sign) each selling a different range of items. For figures, this is one place where we were able to find a wide range and cheap (but not the cheapest) claw machine prizes.
Liberty Akihabara first store
Japan, 〒101-0021 Tokyo, Chiyoda City, Sotokanda, 3 Chome−14−6 恵光ビルB1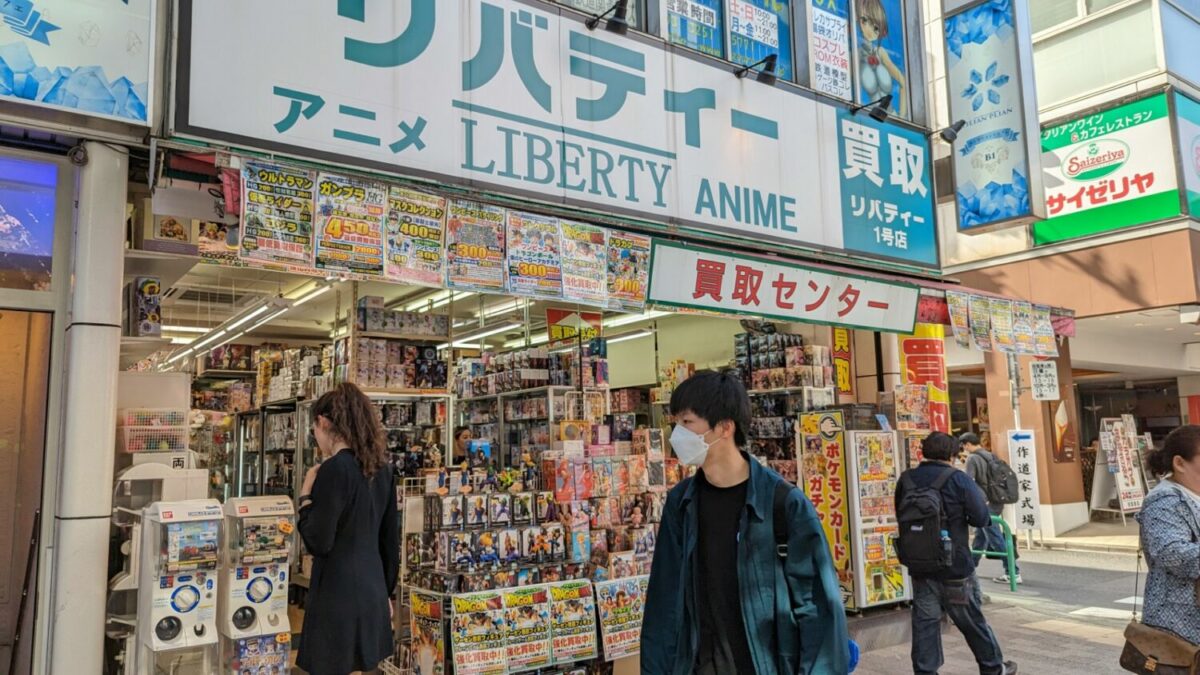 Just diagonally across Liberty Akihabara 11 is another Liberty store to check out for cheap toys. Filled with an even more range of toys from One Piece to Dragonball, it might not always offer the best prices, even if they are still generally lower than mainstream places. What it does have is a wide selection, which means some hard-to-find and older toy releases can be found here. If you're looking for that holy grail and don't have enough time to sweep through the halls of Mandarake, this is the place to be.
アキバのエックス 中央店 (Central Store)
Japan, 〒101-0021 Tokyo, Chiyoda City, Sotokanda, 3 Chome−12−15 チチブ電機ビル 1F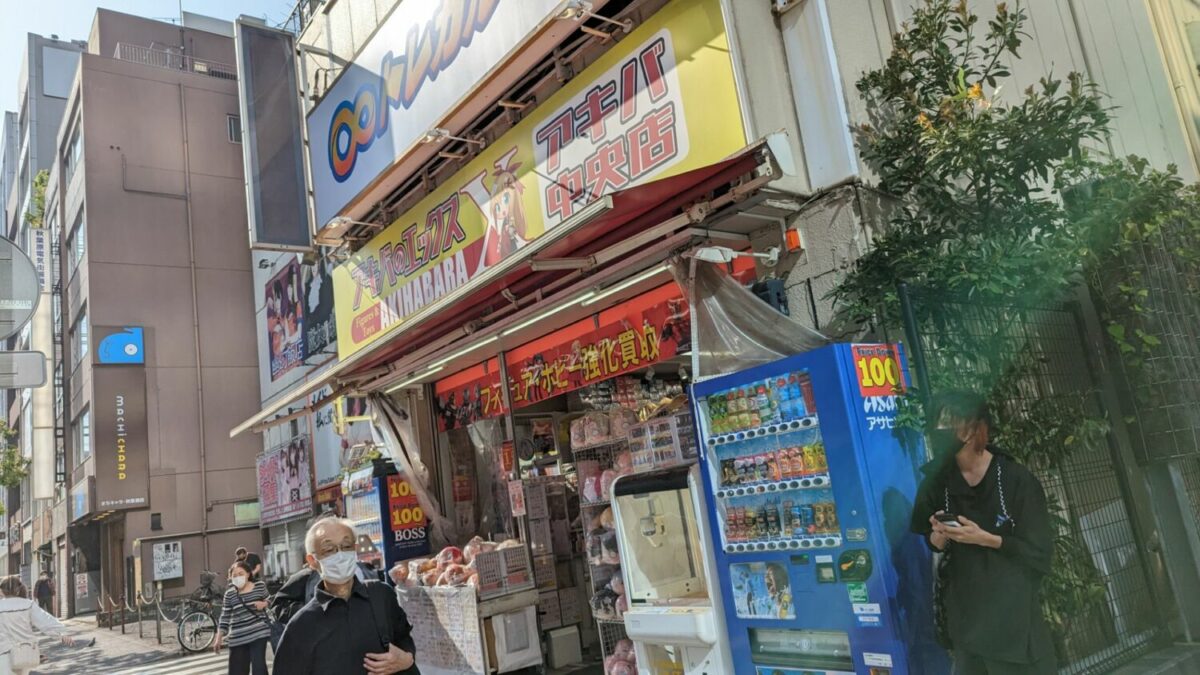 One of the trickiest stores to locate, the space is located off the main street and can be easily overlooked by the casual passer-by. While it has a bit of a negative reputation due to its aloof staff, it plays host to some of the best-priced toys around, such as the trending Chainsaw Man and Spy X Family claw machine prizes. The range of products is also well-curated and comparable to the bigger chains.
If you're in a rush and have a good idea of what to buy, service levels should matter less and prices would take precedence.
SURUGAYA SPECIALTY STORE
3 Chome-11-3 Sotokanda, Chiyoda City, Tokyo 101-0021, Japan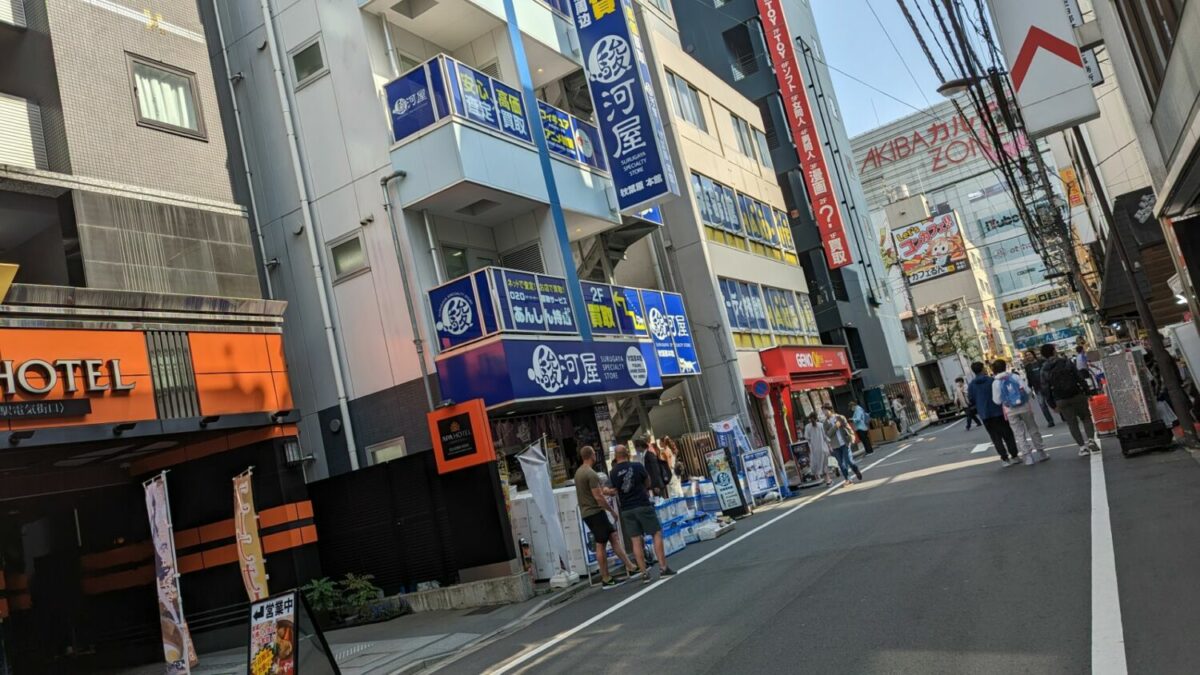 There are many Surugaya Specialty Stores in Akihabara, but this particular outlet has by far the lowest prices when it comes to toy shopping. Located near Mandarake, it's in the middle of the neighborhood and can be a trudge to make your way in.
Considering the low prices, the quantity of finds is a little more scant, though visitors can be rest assured that they will be able to get the best prices out of all the stores above. The store doesn't have the neatest shelves or layout, but look past that, and you just might be able to locate that coveted item or the final piece in stock.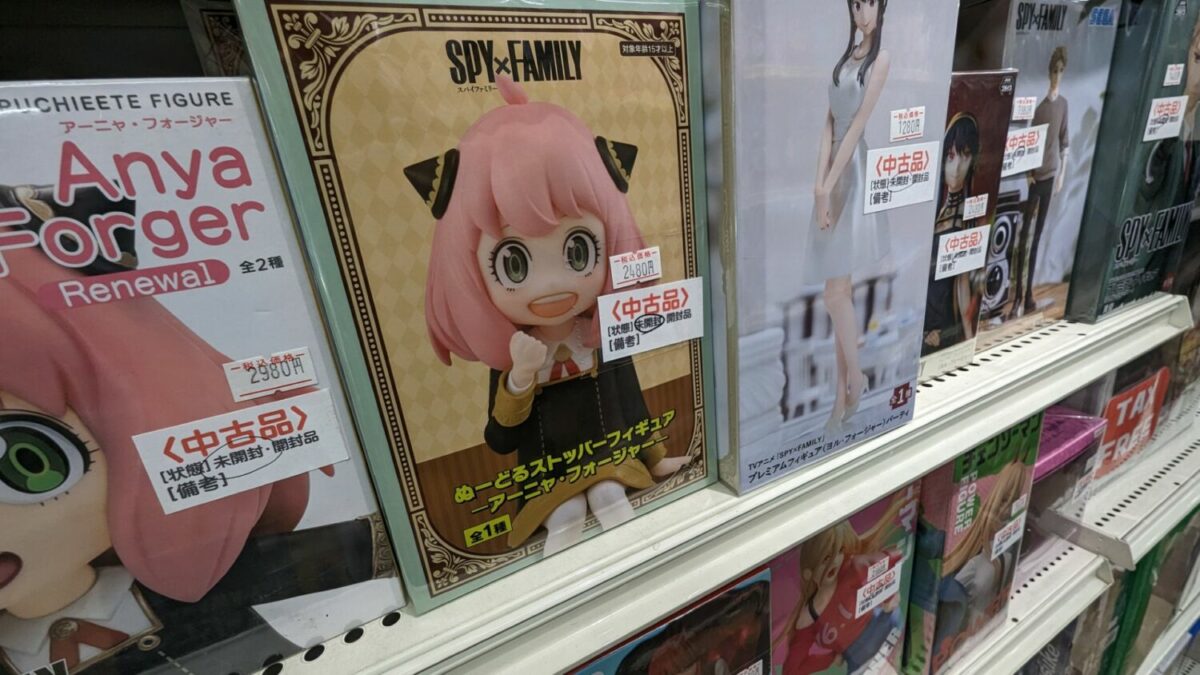 If the prices match your appetite, it would make sense to grab it here instead of moving on to browse for more discounts.
---
Given more time, the list of rock-bottom prices for claw machine toys and anime figures in Akihabara will certainly grow, but here are our recommendations for a start. These places are ideal for those seeking to speed-run Akihabara, scope out the cheapest toys, and spend less time on claw machines. As they are, the prices of these toys can fluctuate from as high as 6,000 yen to 2,700 yen, so it does make sense to put in a bit more legwork, save those dollars, and put the savings into another claw machine pull.
Gerald currently straddles between his love of video games and board gaming. There's nothing that interests him more than trying out the newest and fanciest gadget in town as well. He dreams of publishing a board game sometime in the future!