Omnidesk previously introduced their popular Wildwood Collection and now the Singaporean home-grown and leading desk company is back with a new range of quality made smart desks. The Wildwood+ Collection is a new lineage to the Wildwood line that features major propriety improvements that will elevate any home and workspace.
"Building upon the overwhelming success of our recent releases, we want to continue to elevate the workspaces of our fans and with the Wildwood+ series, we intend to lift the concept of a workspace to new heights"

Benjamin Huang, Omnidesk's Managing Director
All the tabletops under the Wildwood+ collection feature durability and strength with its additional 1-inch thickness, a 20 percent increase from Omnidesk's usual offerings. This significant increase in thickness helps elevate the visual profile of the desk which makes it stand out in both form and functionality.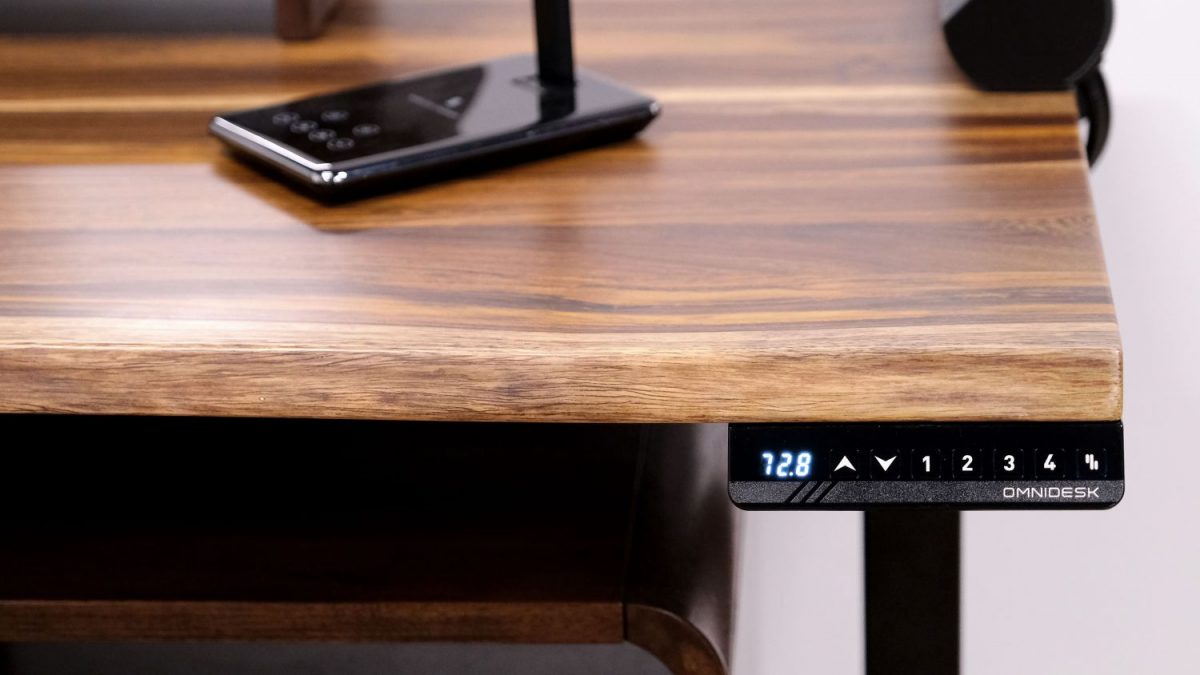 Also, the company has improved the overall strength and stability of the Wildwood+ tabletops with OmniStabilizers which are reinforced steel bars augmented vertically under the desks. This innovation will help further reduce the wobbliness as well as any possibility of warping. The number of OmniStabilizers for each tabletop varies from size to size, with longer tabletops having more for additional support.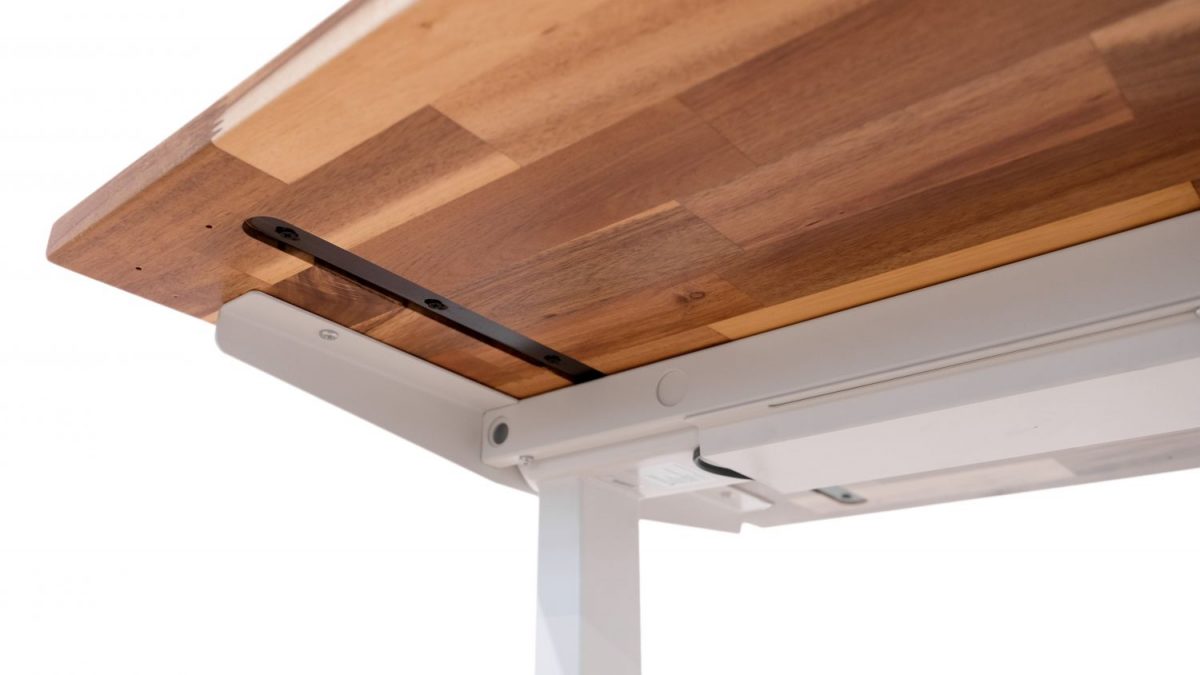 With the sweltering tropical climate in Southeast Asia, having solid wood as a smart desk might not be ideal. Yet, Omnidesk has proactively made it possible to do so with OmniAirStrips. Essentially, OmniAirStrips are precision cut spacers placed underneath selected Wildwood+ tabletops. The spacers give the desk enough flexibility and space to naturally expand and contract without the risk of stressing other parts of the table.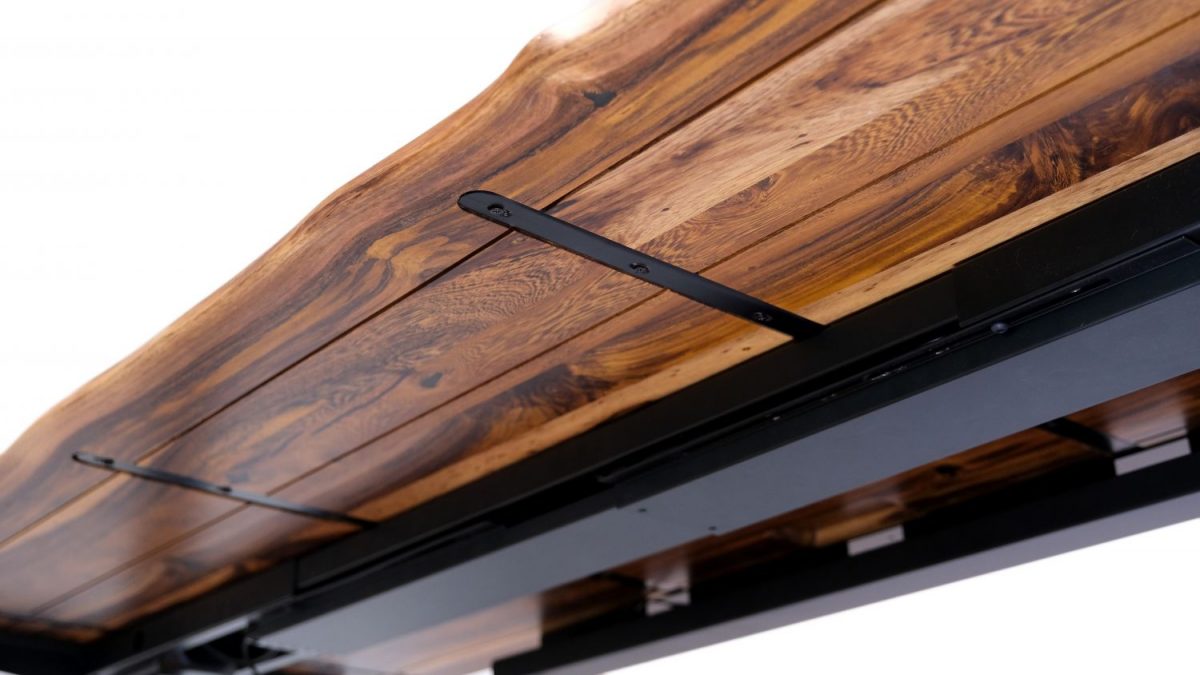 Omnidesk has also improved the Grommet Landings of the tabletops, This new grommet landing now runs the entire width of the grommet cut out, making the tabletop look much sleeker and aesthetic as a whole.
The collection is made up of two adjustable desks. Starting with the company's best-seller since its inception, the Acacia+ Tabletop is an elevated version of its predecessor. Acacia wood is revered for its inherent toughness as well as its natural smooth finish and delicate grain patterns, which makes it one of the most valuable timber varieties across the world. Acacia also possesses a naturally occurring wax coat that protects it against unwanted pests.
Starting from S$1,249, the Wildwood+ Acacia+ tabletop is available in 48-inch, 60-inch and 72-inch models.
The Pheasantwood Tabletop is another option to choose from in the new Wildwood+ collection. Pheasantwood or Sienna Siamea is a sacred and rare hardwood variety found deep in the jungles of Southeast Asia. This specific wood is named for its resemblance to the colouration and patterns found on the tail feathers of pheasants with beautiful and soft streaks across each piece of timber. Pheasantwood has a medium and dark shade contrasted with subtle streaks of light brown that results in a natural lustre that few timber varieties can match.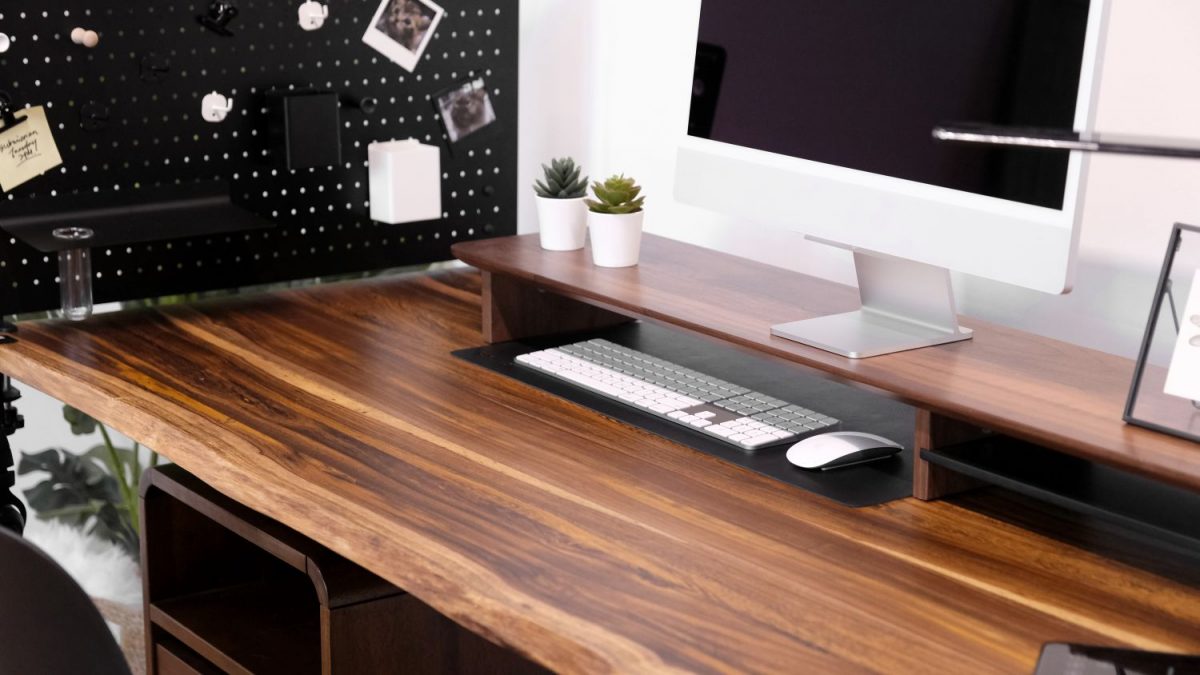 Moreover, exclusive to the Pheasantwood tabletop is the addition of a Live-Edge front. Building on the Omnidesk Ichi Collection, Omnidesk has taken the desk's naturalistic aesthetic and included it in more of its products. Each Pheasantwood table is unique due to its natural occurring patterns, from its shade to its shape.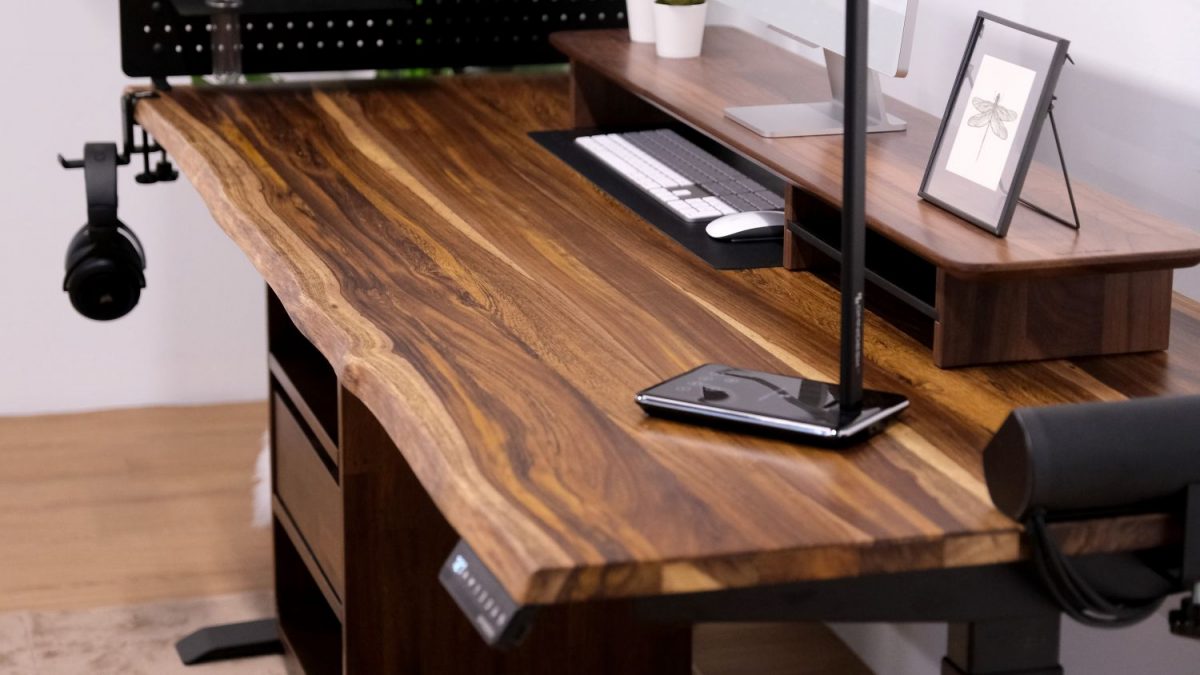 Starting from S$1,499, the Wildwood+ Pheasantwood tabletop is also available in 48-inch, 60-inch and 72-inch sizing.
The new Wildwood+ Collection is not only a great addition to workspaces due to its improved features, but also a great way to spice up your space with its design and beauty. For more information about the new lineage, head on to Omnidesk's official website.
---

Drop a Facebook comment below!