Smart desks have been evolving over the years, sporting better, more user-friendly features to meet the demands of comfort, function, and aesthetics. Launched back in 2018, Singapore start-up Omnidesk brought the convenience of one-size-fits-all, height-adjustable tables to workspaces, and even spruced up their base grey/black design with a walnut resin iteration one year later.
It seems the team is looking to embrace the nature motif once again. Their latest endeavour on the WildWood Collection pairs Omnidesk Pro builds with the long-requested solid wood top option, allowing for a touch of design variety, durability, and eco-friendliness. Users can choose from two options: the Hevea (a member of the maple family) and Acacia Series, both of which come with a natural antibacterial property that grants resistance to fungus and mould.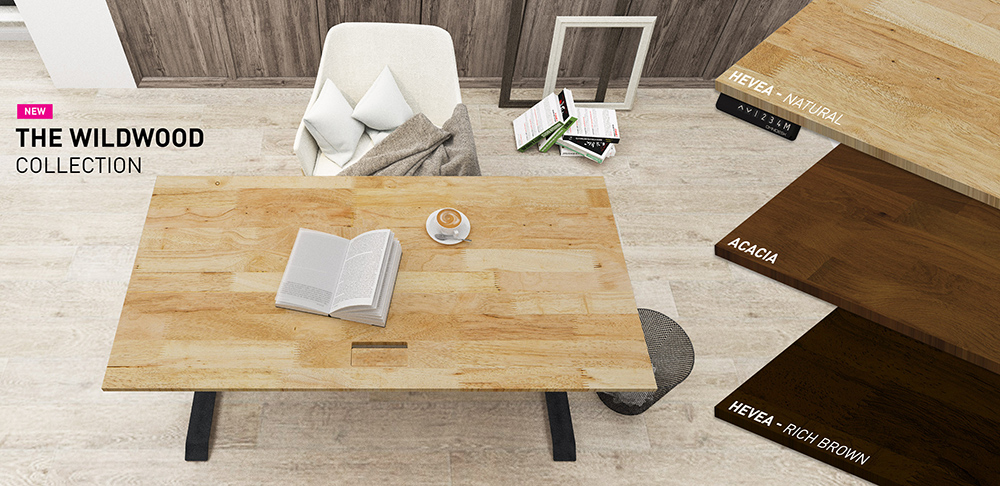 The launch of a new model doesn't mean compromises have been made to the signature characteristics of Omnidesk. In fact, the WildWood Collection retains all that, starting from an XL cable passthrough for easier cable management, and chamfered table top edges for safety to secure, metal inserts.
Priced at S$1,209, the WildWood Collection is now available on the official Omnidesk website, and will come with an extended five-year warranty, alongside free delivery and assembly. As part of its launch promotion, Omnidesk will be offering the table at S$949 for a limited time as well.