In conjunction to Evangelion's final movie release, Evangelion: 3.0+1.0 Thrice Upon a Time, the official Evangelion rations are making a comeback greater than before. Once available online previously, the Eva rations are now purchasable in theatres all over Japan.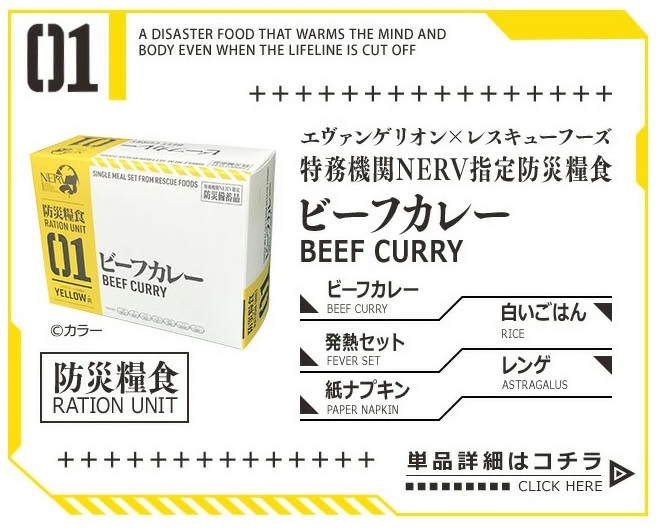 With the movie being more than two hours long, it is only normal for watchers to become peckish after. The best way to alleviate that hunger is none other than getting the Evangelion Emergency Rations.
Heating them up in the cinema might pose quite a challenge though.
The Nerv-Designated Emergency Supplies created by Forica Foods come in five different main dishes which are beef curry, gyudon/beef bowl, beef stew, chukadon/Chinese-style pork and vegetable stir-fry, and hamburger steak. Each of these main dishes comes with white rice, a spoon and a paper napkin.
Additionally, the ration includes a heating kit that allows an individual to prepare their meal without the need to start a fire. One box can be bought for ¥1,400 and has shelf-life of three years and six months. This means that you can take your own sweet time in devouring these rations.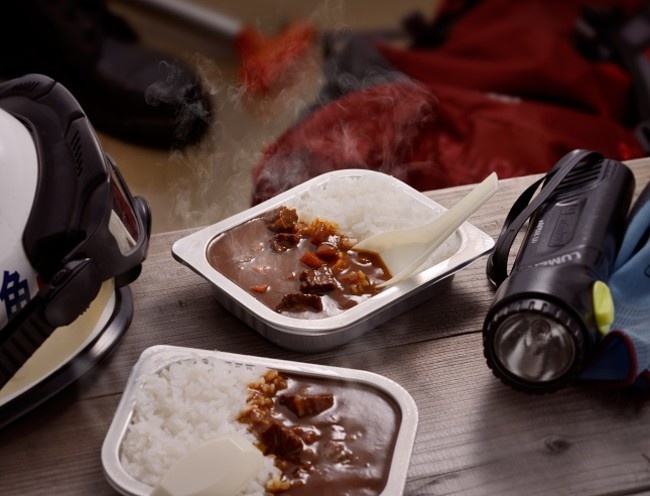 A five-pack is available as well in the form of an N Carton which costs ¥7,000 if you're looking to stock up.
Although the Eva rations are now available all over Japan, those who wants to have a taste of being part of the Neon Genesis Evangelion world outside of the country's origin may get their hands through Rakuten's online store.